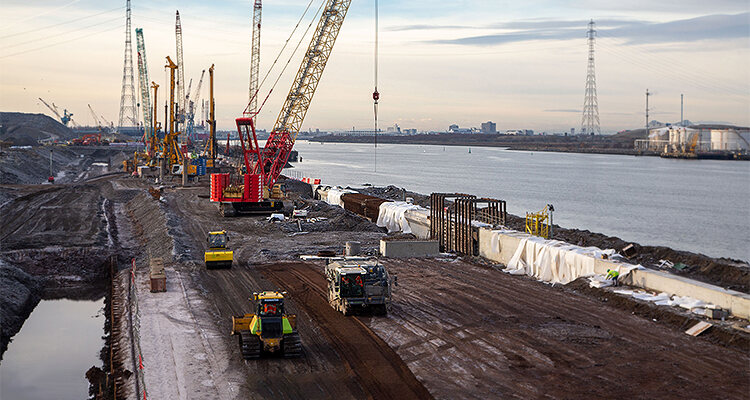 How Applebridge is building a better future through innovation while championing local communities
For over a decade, Applebridge has been serving the diverse needs of the construction industry. Originally established in 2007 as AD Plant Hire, the company made its entry into the plant hire and sales industry. CEO, Donny Hughes, shares the business' journey: "Applebridge was founded in 2013, focusing solely on civil engineering. This was the beginning of a series of strategic expansions that would define our growth. In November 2013, we seamlessly integrated Tarcon, a road surfacing company, into our Applebridge fold which further diversified our capabilities. In 2015, we established Applebridge Building Services and the Zero-to-Landfill (ZTL Contracting) earthworks division. Finally, in 2016 we formed Retaining UK. These steps solidified our presence across various construction disciplines and expanded our expertise."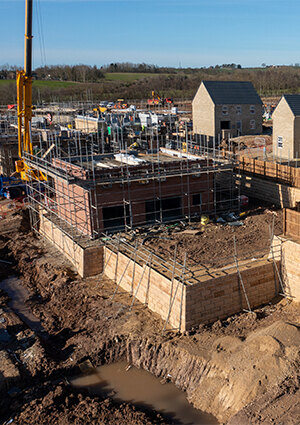 These subsidiaries were all brought together in 2020 under the umbrella of the Applebridge Family. "This move showcased our collective strength while preserving the unique identities of each company," he added.
As the Applebridge family grew and expanded, with premises in Wakefield and Imperial Park, so did its profit margins. "Our turnover has surged from £6 million in 2014 to over £100 million in 2023. Our achievements have not gone unnoticed either. We've been awarded SME Outstanding Charity Support at the 2020 North East Charity Awards, SME of the Year by Construction Excellence North East in 2021, ranked as the 2022 fourth best SME Apprenticeship Employer in the UK by the department of education, and honoured as Training Company of the Year by CECA in 2022," added Donny.
One of Applebridge's most recent successes was Virgin Media O2's Infrastructure programme 'Project Lightning'. The completion of the project showcases Applebridge's expertise in delivering innovative communication infrastructure to enhance connectivity for communities. "As a tier one delivery partner, we played a pivotal role in the successful implementation of fibre to the premises (FTTP) and physical infrastructure access (PIA) to more than 20,000 homes across Peterlee and Spennymoor. Our performance led to our continued involvement in the Anfield Plain phase of the project, a clear indication of our reliability and capability," he explains.
Donny reveals that the company is working on incorporating geotechnical services in the coming months to further expand the company. "Under Applebridge Geoenvironmental, we'll be offering a suite of services including phase one desk studies, ground investigation, ground monitoring, ground sampling and testing, geoenvironmental and geotechnical assessments, remediation assessments, and validation. These services are designed to empower our clients with invaluable insights, enabling them to effectively navigate the complex environmental challenges associated with their projects. Our goal is to equip our clients with the expertise required to make informed decisions and ensure the successful execution of their projects," he explains.
Along with the expansion of Applebridge Geoenvironmental's services, Donny revealed the company's future investments. "A noteworthy upcoming investment that we're excited to share is our substantial commitment to GPS technology in 2024. Building on our successful integration of GPS into our earthworks fleet through ZTL, we recognise the opportune moment to extend its advantages to our groundworks division. As part of this move, we are allocating a significant investment of up to £4 million towards the acquisition of GPS-enabled excavators. By incorporating GPS technology into our groundworks division, we anticipate a boost in operational efficiency, accuracy, and project coordination."
Applebridge invests around £20 million every five-to-six years in its large fleet. Donny added "Our fleet consists of over 330 vehicles and plant. Alongside the conventional array of plant equipment such as dozers, dump trucks, excavators, and tractors, we have made substantial investments in cutting-edge ground stabilisation plant, including the integration of four state-of-the-art Wirtgen rigs.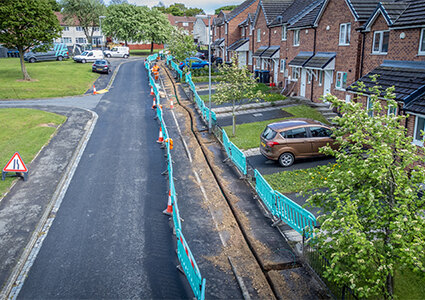 "We have strategically allocated resources towards embracing sustainability and efficiency. This can be seen through our significant investments in the latest generation of plant machinery that is some of the most fuel efficient in the market," he claims. "Our dedication to advancement is underscored by our recent collaboration with Liebherr, as we were honoured to be invited to their factory to provide valuable feedback on their upcoming machinery designs."
Applebridge is dedicated to making a positive impact within communities by supporting various charities across Teeside and the North East. "In 2019, we established the Applebridge Charity of the Year, a programme designed to bolster local charities facing funding and awareness challenges," added Donny.
"Our commitment includes an annual donation of £25,000, alongside various awareness-building activities. Previous charities we have supported include Remembering Rebecca in 2021, which supports families of children with lissencephaly, and The Ellen Timney Foundation in 2022, aiding sick and underprivileged children in the North East. This year, our chosen charity is Victora's Wish, a Redcar-based organisation which provides support to young people with cancer and life-threatening illnesses. It was set up by Ian Lawrence of Redcar to honour his daughter Victoria, who passed away aged 19. Our commitment to supporting the communities in which we operate remains a core part of our mission, creating a positive impact where it's needed the most," he concludes.
Applebridge's expertise and innovation is showcased through its exponential growth, multiple awards, successful projects and collaborations. The company's commitment to social responsibility and supporting charitable initiatives is an integral part of its ethos. Applebridge thrives on delivering quality services and making a positive impact on communities.