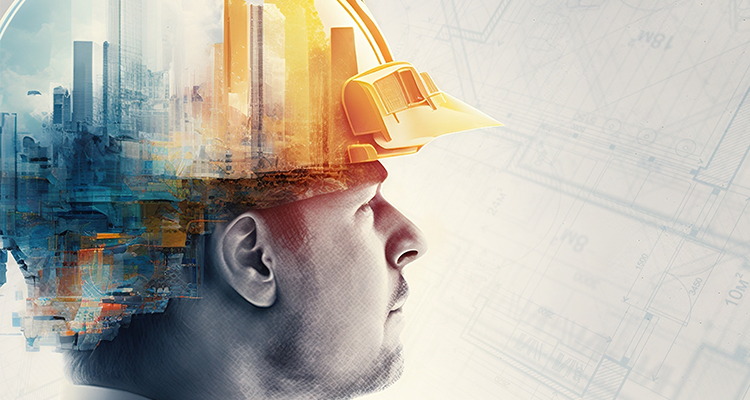 How can digitalisation transform the construction industry?
Is the construction industry experiencing a temporary hiccup or the early signs of a slowdown? After two years of gradual recovery from the COVID-19 pandemic, the industry is now facing the spectre of a recession compounded by rising interest rates, spikes in the prices of energy and materials, and skills shortages.
Atradius, a risk management company, thus expects British construction output's growth to stagnate this year after a five per cent increase in 2022 and foresees strong cash pressures due to rising payment delays.
How should companies prepare for such an uncertain outlook? Four key technologies can help them become more resilient to external shocks, seize growth opportunities, and address skills shortages.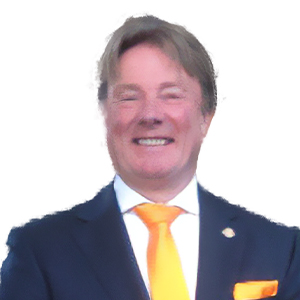 Better asset management practices will be key to seizing growth opportunities 
In the coming years, the construction industry's growth trajectory will be closely tied to infrastructure. The infrastructure pipeline is estimated to represent £399 billion over the next five years – and, should a recession occur, mega-projects such as the High Speed 2 rail network or the Heathrow expansion could play a key role in stimulating the country's economy.
For construction firms, competing to secure a stake in these large, multi-disciplinary projects will require strong asset management capabilities and full visibility over the availability of their resources, machinery, and equipment – an outcome best achieved through an Enterprise Asset Management platform.
By consolidating asset data into the technology, companies can unlock several benefits, such as optimising maintenance or streamlining compliance and sustainability reporting. For large construction companies, these platforms can play a dual role: they gather all the lifecycle and maintenance information of their fleet and equipment into one ergonomic, mobile-friendly place, and they connect disjointed systems and data sources – for example, the company's ERP, parts inventory, IoT and third-party data.
With these different data sets, companies can then use machine learning and statistical models to implement predictive maintenance or simulate investment decisions.
Project Portfolio Management will help top-performing companies retain control
This is not the only domain where artificial intelligence can help companies make sense of a complex environment with many variables. One of AI's most impactful applications currently involves reducing risk and helping companies select the right projects and investments.
Companies, both large and small, often lack robust scoring algorithms to select projects that fit their capabilities and business objectives, or the ability to see how different scenarios would impact their cash flow and resources.
This is already a significant problem in periods of growth, with recent research showing that half of the companies surveyed miss budget and schedule targets in 40 per cent or more of their construction, engineering, or large-scale manufacturing projects. But amid rising inflation, low liquidity, and increased risk of penalties and cost escalations, such numbers can seriously jeopardise a company's future.
To mitigate these risks, better-performing companies typically rely on Enterprise Project Performance software (EPP). This integrates project management, controls portfolio management and standardises budgeting and cost controls, as well as forecasting and trending across multiple projects. In the current context, this unified view can help detect at-risk projects early on, allocate resources across projects and identify what projects yield the greatest return.
Addressing skills gaps with knowledge management and workflows 
While artificial intelligence has a role to play, the most valuable resource for construction companies in 2023 and beyond will still be skilled labour.
As a result, at a time when a substantial portion of skilled workers are approaching retirement, an insufficient influx of younger, trained professionals threatens to shrink the labour pool. The CITB's latest Construction Skills Network (CSN) report thus predicts that an extra 225,000 construction workers may be needed by 2027 to meet the country's construction demand.
One way companies can address generational shifts, and facilitate the onboarding of new entrants, is by investing in knowledge and procedure management. Modern platforms can help digitise the expertise of seasoned workers, create comprehensive repositories of procedures and best practices, and make them available in short, mobile-first formats. Over time, they enable effective knowledge transfers while reducing the risk of human errors.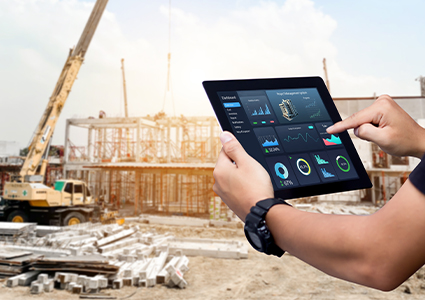 Ensuring materials readiness at the site 
Another important strategy is to identify situations that lead to wasted productivity and empower workers through digital technologies – a combination of RFID, Barcodes, QR-Codes, and GPS – that help them maximise the effective availability of materials at the construction site.
Digitising and optimising materials management predicts materials status and translates into tens of thousands of hours saved. Throughout a project, this can result in a 1.5 per cent reduction in direct labour hours and a 90 per cent reduction in indirect labour and searching times. It also virtually eliminates the need for materials re-procurement, all while shaving off precious weeks from project schedules. In the context of 2023, delivering projects on time while achieving cost savings will be essential to thrive in a turbulent and uncertain climate.
For a list of the sources used in this article, please contact the editor.
Bert Verplancke
Bert Verplancke is EAM Sales Director of Northern Europe at Hexagon. Hexagon is a global leader in digital reality solutions, combining sensor, software and autonomous technologies. It puts data to work to boost efficiency, productivity, quality and safety across industrial, manufacturing, infrastructure, public sector, and mobility applications.