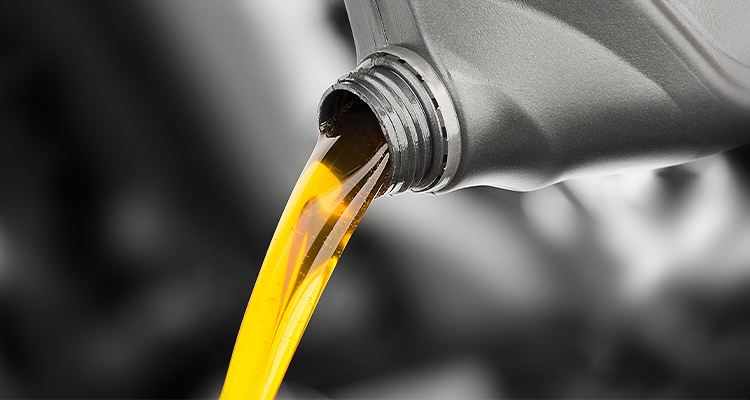 How can the construction sector build a greener future? By Tom Hyde
According to the International Energy Agency, around one-third of global energy emissions in 2021 arose either directly or indirectly from the buildings sector, with around six per cent of the global total coming from manufacturing construction materials, such as steel and cement. In March 2023, Green Alliance also released a confronting report, which found that the construction industry is the UK's biggest user of non-renewable materials and generates almost two-thirds of the country's total waste output.
And yet – the 2050 net zero deadline looms. Whilst most in the industry recognise the imperative to act on climate change, good intentions are just the first step.
The route to zero emissions will require decisive action. At the same time, the regulatory environment is shifting fast, and significant reforms, across every stage of the design and construction process, are taking effect. Notably, the 2021 Environment Act introduced measures to ensure that the resources companies are using in their operations are both sustainable and efficient and has brought in enhanced requirements in terms of waste management and the protection of biodiversity.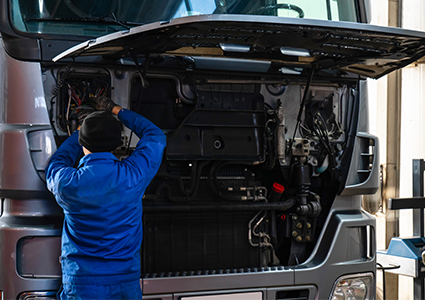 Operators on site are having to adapt, and to adopt innovative solutions, to ensure they are remaining both compliant and competitive.
Emission-conscious maintenance
During the day-to-day construction process, there are many actions that machinery operators and industry leaders can take to maximise operational efficiency and reduce energy consumption (and carbon footprint).
For companies looking to create immediate progress on their journey towards lower carbon emissions, these 'material' components of a construction site are an impactful place to start.
Effective machinery maintenance is essential. With construction equipment and machinery exposed to extreme conditions from dramatic variations in temperature to heavy loads, modern fluids designed to clean and degrease heavy machinery come with important benefits for workers and the planet. Not least because keeping machinery working efficiently and for longer is less carbon intensive than frequently scrapping and replacing machinery.
The right lubricant choice can help drive efficiencies, reduce emissions, and improve overall carbon footprint. Historically, lubricants have been seen as something of a technical detail, but according to TotalEnergies' research, the right lubricants can help significantly reduce fuel and energy consumption, providing substantive benefits including cost savings.
The right lubricant partner can support operators with maximising operational efficiency through technology. Data-driven predictive maintenance, such as predictive analysis and lubrication maintenance software, can increase energy savings by using fuel economy type of lubricants along with specific low friction synthetic lubricants for certain applications. These may also provide improved lubricant lifetime, reducing material usage and waste.
Biodegradable solutions
In line with regulatory requirements, site operations are increasingly prioritising products and materials which have strong recycling credentials, and which help comply with waste management and biodiversity protection laws. This includes the use of biodegradable lubricants and greases in operations.
Advances in biochemistry mean that companies can now opt for products that are non-toxic and biodegradable, reducing the carbon footprint of equipment upkeep.
Operators can choose lubricants which not only meet the requirements of the major OEMs but which are fully biodegradable and formulated from renewable raw materials. These products can help reduce engine fuel consumption, while being suitable for use in sensitive environments, such as locations close to rivers, agricultural land or forests, with the risks associated with accidental leakages minimised.
Supply chain transparency
Over the long-term, building an industry-wide practice of transparency around carbon reduction goals will help deliver and embed the practices, solutions and necessary collaboration that will drive forward the sector's sustainability agenda. By setting carbon reduction mandates at the planning stage of each project, industry stakeholders such as architects, suppliers, and contractors can establish a game plan and ensure they are making the right choices in terms of materials, machinery and maintenance to meet these goals.
Alongside project accountability is the need for stakeholders to apply the same reduction standards to their suppliers and subcontractors as to their own processes. TotalEnergies, for instance, has introduced a number of goals to support sustainable procurement practises including integrating environmental criteria in calls for tenders for priority categories, implementing an environmental audit framework for suppliers' sites, and ensuring that at least 90 per cent of top suppliers have set targets for GHG emission reductions by 2025.
Investing in the circular economy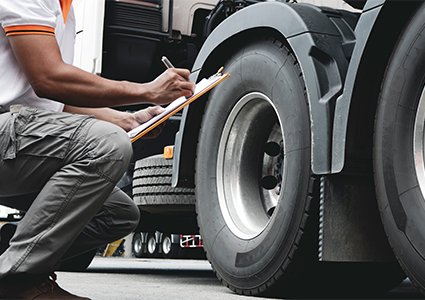 Embracing material circularity is potentially one of the most impactful carbon reduction levers available to construction firms. In particular, there is an opportunity to tackle 'embodied carbon' – the carbon emissions generated upstream before a building is completed such as emissions associated with materials.
Design considerations such as the re-use of materials, increasing the use of recycled or partially-recycled materials, and retrofitting instead of demolition can all assist in reducing embodied carbon.
Meanwhile, deploying renewable energy sources where possible to power construction sites brings further opportunity to reduce overall emissions.
Taken together, measures to improve material efficiency, re-usability, and sustainability while integrating renewable energy sources will help to drive long term operational effectiveness and profitability.
Regulation and policy improvements
While every business has a role to play in reducing the industry's carbon footprint, the UK government will also play an active role in supporting this transition. Alongside the development and implementation of policies on the construction and operational emissions of buildings, the public sector as a buyer is increasingly prioritising 'green' tenders.
We are increasingly seeing a 'carrot-and-stick' approach adopted by the government to encourage companies to choose more sustainable routes by rewarding green efforts with subsidies and financially penalising, or closing opportunities to those not doing enough.
With this in mind, businesses that evaluate every element of their construction toolkit to reduce emissions – from overhauling the supply chain right through to more efficient mechanical maintenance – will not only be ahead of the regulatory curve but better positioned to be awarded valuable government-led infrastructure contracts.
It is now clear that a focus on energy efficiency and reducing carbon emissions is not just financially smart, it is also imperative for the welfare of our planet and long-term business resilience.
This will require a holistic approach, from macro-changes such as government incentives opting for renewable energy sources and re-using materials to incremental changes that can be actioned in the short-term, such as choosing the most efficient products for operational maintenance.
For a list of the sources used in this article, please contact the editor.
Tom Hyde is Technical Support Manager for TotalEnergies UK. TotalEnergies Marketing UK Limited manufactures and sells lubricants, bitumen products and petroleum-based solvents into the transport, building and manufacturing sectors. At its lubricants plant in Ferrybridge, West Yorkshire, it manufactures, markets and distributes high performance engine oils for optimum protection and improved fuel efficiency, as well as a complete range of products developed specifically for over 400 industrial applications.