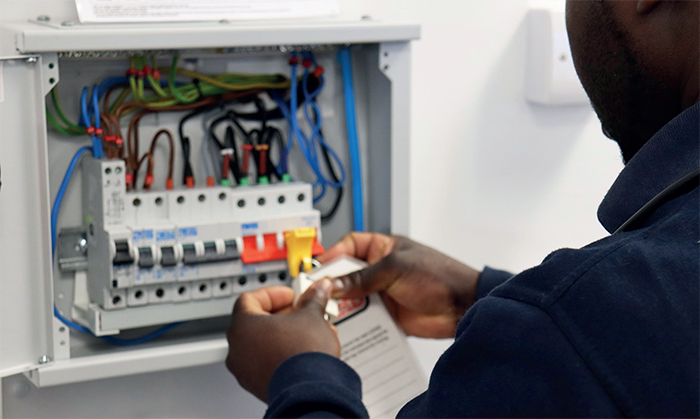 How Gratte Brothers Specialist Services protects its reputation for excellence in building services maintenance
Maintaining excellence
From humble beginnings as an electrical contractor in 1948, Gratte Brothers has been committed to providing outstanding service delivery from the very beginning. As such, it is proud of the long-term relationships it builds and maintains as a business. Now in its third generation of family ownership, the Group comprises five companies: Gratte Brothers Limited (GBL), Gratte Brothers Security Management (GBSM), Gratte Brothers Catering Equipment Ltd (GBCEL), Gratte Brothers Technical Services (GBTS) and Gratte Brothers Specialist Services (GBSS). The Group-wide approach combines engineering excellence, constant innovation, and dynamic responses to market shifts with an authentic care for clients and staff alike.
As a family business, the company has incomparable industry knowledge that has been passed down for generations and benefits from a long-term shared vision, unaffected by clashing egos or agendas. The unified leadership of the family board prioritises nurturing, developing, and retaining team members. The Group champions honesty and authenticity in its approach to business and when advising customers. This is no different in the Specialist Services division. Gratte Brothers Specialist Services delivers planned and reactive MEP maintenance services to commercial and mixed-use premises.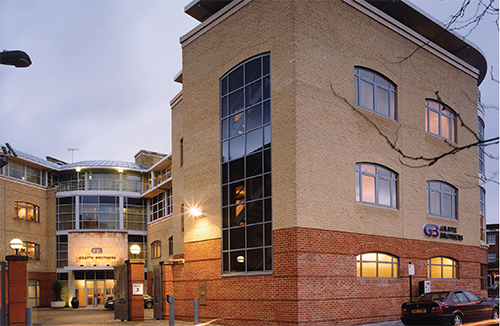 Barney Whiting, Managing Director of GBSS, says, "It's a commonly heard phrase around the office that 'we do not throw a £100 solution at a £10 problem'. This is how we build loyalty, trust and respect in our working relationships, and ultimately win contracts." Barney credits the success of the business to his brilliant team, saying: "Our people are at the heart of everything we do; through their commitment, skills, and constant drive for improvement they are primarily to credit for our high levels of client satisfaction. As such, we invest in and reward our team members as individuals. Equally, we respond to challenges collaboratively, always with the health, safety and wellbeing of our people in mind".
The GBSS division delivers expert building services maintenance and has access to the wider in-house resources of the Group, providing a unique and integrated building services offering, should the client need it. In providing both planned and reactive maintenance, the division's overall scope covers the repair and replacement of all existing systems (including Mechanical, Electrical and Public health (MEP) requirements). Unlike other competitors, the company benefits from being large enough to handle bigger projects but small enough to retain the agility needed to offer customers a truly tailored service. Based in King's Cross, these services cover London and the Southeast, ranging from mobile maintenance arrangements through to multi-resident site contracts. Contract customers also have peace of mind in the form of an emergency call-out service which operates 24/7, 365 days per year.
Barney comments that: "Our reputation has been built on our continued excellence, and our services are accredited to ISO 9001 (quality), ISO 14001 (environmental) and ISO 45001 (health and safety) standards." On the structures and processes that shape GBSS' service delivery, he continues: "We allocate a mobilisation manager to each project who is responsible for driving the contract forward. Starting with an introduction to key external stakeholders, they will then coordinate a kick-off meeting with internal stakeholders. During this initial kick-off internally, tasks are allocated, progress meetings are scheduled and timelines to completion are established. We utilise a tailored questionnaire containing 24 key performance indicators in our face-to-face interviews with clients alongside a report that captures qualitative information provided by the client. We have developed and retained our reputation for the delivery of top-quality results with this attention to detail and personalised approach."
A recent example of GBSS' quality delivery is the Ilona Rose House project in London's Soho. The property was developed on the site of the former Foyles' book shop and employed digital construction techniques, smart building technologies and sustainable materials in its build. The 300,000 square-foot structure combines a nightclub, retail outlets, restaurants, an art gallery, education centre, and eight luxury apartments – with each of the 13 floors and the rooftop featuring garden terraces. In alignment with the client's sustainability objectives, GBSS maintains the building's solar panels, rainwater harvesting technology and ground-source heat pump systems, as well as the general 24/7 emergency call-out cover via its resident technicians.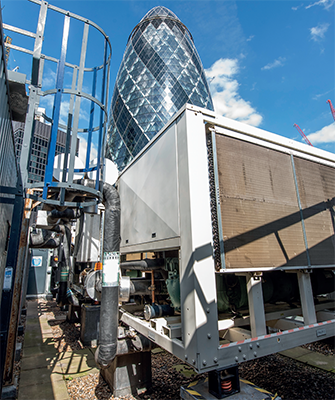 This service also covers the building management system, landlord HV and LV power, standby power, heating, ventilation and air-conditioning equipment, fire services, water hygiene and drainage, and the building's energy management system too. The main build reached completion in May 2021, with Gratte Brothers Limited (GBL) employed as the electrical services installer. It was during post-construction planning that the landlord reached out to GBSS to prepare a list of maintenance support proposals, which were then revised collaboratively by both parties. Barney details further: "With all our projects, BNP Paribas, Helix, IG Group and Soho Estates included, we aim to be involved as early as possible, and ideally, on a new-build site it would be ahead of the base-build completion to ensure a soft landing prior to occupation. This allows us to not only highlight any potential issues prior to the commencement of our contract, but to also add value to our working relationship in the early days. That's the foundation of all the robust relationships we build and maintain."
When considering social values, the Group stands on the three pillars of People, Planet and Places, which is adopted by all divisions, GBSS included. 'People' refers to continually improving the support of staff (both present and future) through the championing of equality, opportunities, and development. This includes addressing the gender pay gap, in which the Group has achieved a 5.4 percent reduction in the last year alone. Environmental initiatives and the company's current journey to net zero are covered within the pillar of 'Planet'. Finally, 'Places' is focused on the communities in which the business maintains a presence, including both site and office locations, and involves regular fundraisers for local charities and community engagement.
As Barney explains further: "We are committed to sustainability in both our office and site operations – for instance, we have ongoing initiatives to improve the efficiency of our fleet and energy consumption in the office. All our staff are trained in on-site environmental management and provided with the appropriate means to dispose of waste responsibly. This is all recorded by our waste management tracker and removed by a registered company. In furthering our reduction of waste to landfill, we have partnered with a nationwide social enterprise network called Community Wood Recycling, with whom we have saved 79 tonnes of wood waste so far this year. We are equally as committed to providing the safest possible working environment for our staff. Health, safety and wellbeing are an integral element of our core values – especially as an employer of so many site-based workers. We remain ever aware of the shocking statistics surrounding suicide rates among construction workers. We value each team member as an individual and feel a responsibility to ensure they return home from work every day as safe and happy as possible. Our teams are truly an extension of the family," he concludes.
As a result of its values, collaborative approach and authenticity, GBSS has gone from strength to strength over recent years, securing new contracts and continuing to receive repeat business from existing customers. Group Managing Director and member of the Gratte family's third generation, David Gratte offered the following comment: "As a Group, we are simultaneously proud of our heritage and looking forward to the future. Our long history hints at our commitment to quality, while our dedication to continual improvement ensures we remain at the forefront of innovation. Under the stewardship of Managing Director, Barney Whiting, Specialist Services upholds the Group standard and continues to deliver industry-renowned quality."
Contact Gratte Brothers Specialist Services to see how they can help you with your building services maintenance requirements:
https://www.gratte.com/contact