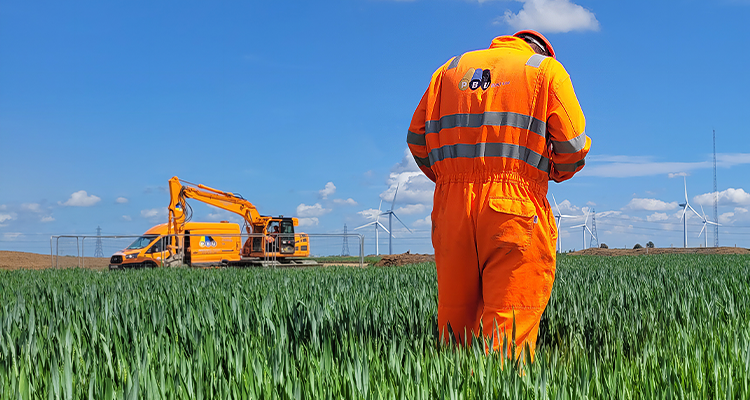 How PBU is making the right impact in the field of horizontal directional drilling 
PBU (UK) Ltd (PBU) is an established contractor offering a diversified portfolio of services to the utilities and civil engineering industries throughout the UK and internationally. Founded in 2006, in Sedgefield in the UK, the organisation has grown from strength-to-strength, not only in terms of its geographical presence but also its range of services and its client base. "We now have a national footprint across the UK and have also carried out works outside of the UK in locations such as Iceland and the Falkland Islands," begins Andrew Smith, Managing Director. 
"Over the last 15 years, I have worked in senior management and leadership roles. For many years, I used PBU as a strategic sub-contractor on some of my larger projects. As such, I was already very familiar with the business and admired the organisation for its ability to deliver large works safely, timely, and to exacting and challenging programmes. Sometimes in your career, it's good to find a new challenge that gets your blood pumping. The opportunity to lead PBU in such exciting times provides just that," he enthuses. 
"PBU specialises in civil engineering and horizontal directional drilling solutions. Our client base is typically Tier 1 utility and energy contractors. We also work directly for distribution network operators across the gas, water, electricity and telecom sectors."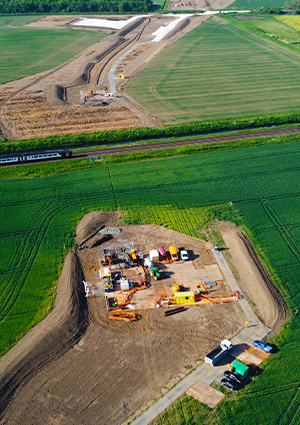 Directional drilling is a steerable, trenchless solution for installing pipes, cost effectively, in areas of special engineering difficulties (SEDs), which is now a preferred solution used extensively within the construction industry. PBU operates one of the largest horizontal directional drilling (HDD) fleets in Europe. With its ability to undertake HDD works at short notice, the business boasts a competitive advantage over other drilling companies. 
HDD works are commonly used to pass under environmentally sensitive areas, railways, rivers and water courses, runways and roads. HDD techniques are not affected by Section 58 restrictions, and necessitate neither deep excavation nor road closures, thereby limiting disruption and environmental impact. 
"For much of our works," suggests Andrew, "and particularly HDD, the areas we are required to work in are often remote and lacking in infrastructure. Our temporary access trackway solution, Isotrack X, launched in 2021, provides robust temporary access panels that enable heavy construction plant to gain access across difficult terrain to carry out work. Our solution includes the installation, hire and collection of heavy-duty ground protection matting. When completing projects, we are always mindful of bio-security risks and work to ensure the protection of sensitive habitats." 
As a result of such enhanced operations, PBU won the Viking Link contract with Balfour Beatty. Andrew elaborates: "The Viking Link is a 1400 MW high voltage DC electricity link between Lincolnshire in England and Jutland in Denmark. The link connects the British and Danish electricity systems. It is approximately 765km long and PBU was contracted to carry out the onshore trenching and joint bay construction packages. We also completed over 200 horizontal directional drills at various locations, including under Network Rail infrastructures and the River Witham. 
"Works are now complete to the satisfaction of the customer," continues Andrew. "When working on such a scale in these environments, it is important to be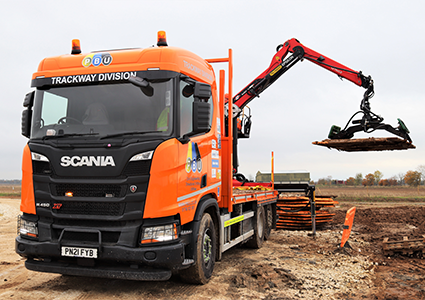 respectful of the impact we have on the communities in which we're working. We have just received a letter of commendation from our client regarding some of the social value projects that we supported. Those projects include providing sports and IT equipment to local schools to assist with remote learning and promote health and wellbeing, as well as assisting in the supply of an electricity connection for a community building that helps to support vulnerable people," he enthuses. 
Looking to the remainder of the year, Andrew highlights that 2023 is set to be a busy time. "Our fleet of HDD rigs has been busy throughout 2023, supporting a variety of different customers. While we continue to mobilise multiple projects, one of the most significant will necessitate diverting various assets for statutory undertakers to facilitate the upgrade of the M25/A3 junction at Wisley. 
"Additionally, as the UK Government pushes its green energy programme to decarbonise electricity generation by 2035 and achieve Net Zero by 2050, PBU's offering is perfectly placed to support solar, wind, battery and significant interconnector projects. I can only see us going from strength-to-strength due to the high demand for companies like us to support such drives and initiatives. We also envisage playing a major part in many other projects, like the Viking Link, that are already planned for 2024 and beyond. 
"Civil engineering, and specifically HDD, provides a fantastic and rewarding environment in which to work," Andrew concludes. "We are always looking for new talent to support our future works and if any of your readers are looking for a new challenge in this sector, we'd be happy to hear from them."