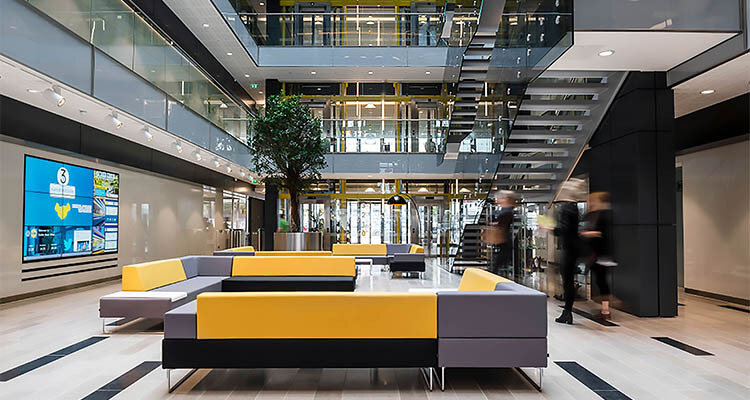 How Titan Flooring forges London's construction landscape through quality projects
Earning its spot as one of the UK's largest flooring contractors with its commitment to quality and reliability, Titan Flooring Ltd has solidified its position in the ever-evolving realm of construction. The organisation has successfully etched its mark across the nation, undertaking a plethora of projects that have reshaped the architectural landscape of various cities, including Birmingham, Manchester, and London. Benefiting from a strong nationwide presence, Titan Flooring has earned a reputation that has granted it the opportunity to undertake expansive projects. The company's diverse portfolio spans multiple sectors, encompassing residential and built-to-rent properties, student accommodation, healthcare facilities, educational institutions, and hospitality establishments. The company's expertise lies in transforming spaces into functional and aesthetically pleasing environments, tailored to meet the unique needs and expectations of each sector. Managing Director, David Cartwright, details Titan Flooring's history.
"Titan Flooring was established in 2011 operating under the name of Titan Ceilings Ltd, part of The Horbury Group of companies. However, recognising its expanded range of services offered to the market, including flooring, drywall, demountable partitions, and ceilings, the company adopted the name Titan Interior Solutions Ltd (Titan Interior). In 2021 the Group re-structured further merging both Horbury Building Systems and Titan Interior Solutions to create a single prominent drywall company. Concurrently, 18 months ago, we extracted the flooring business to establish Titan Flooring, providing it with a distinct identity. Despite being one of the largest commercial flooring contractors in the UK, our flooring division remained relatively small compared to the drywall business. By establishing Titan Flooring as a separate entity, we aimed to provide it with a dedicated platform for future growth and development.
"Over the last 12 years, Titan Flooring has experienced steady growth, resulting in today's turnover of £15 million. We have since developed our management, providing employment to over 20 staff members, and over 100 fitters across the country. With our headquarters in Rotherham, we enjoy the advantage of the East Coast Main Line providing excellent access to our primary market in London and good motorway networks serving the UK's major cities. We have also worked hard over the years to build an infrastructure of local labour in each of the cities where we operate, minimising the need for extensive travel and hotel stays, increasing both our operational flexibility and efficiencies," he begins.
Comprehensive services
David provides an in-depth overview of the company's service offerings and shares his personal highlights from the projects he has worked on thus far. "Our supply chain at Titan Flooring is quite diverse compared to that of our drywall company for example. Our comprehensive range of services encompasses specialist floor preparation, pumped screeds, timber flooring, traditional fit carpets, vinyl, rubber, linoleum, luxury vinyl tiles as well as ceramic tiling, engineered matting, specialist sports flooring, pulastic floors and line markings. Over the past five years, private residential schemes have emerged as our largest sector in terms of project involvement. We have a diverse portfolio of major schemes completed, particularly in London, Manchester and Birmingham and continue to service the busy student accommodation, education, healthcare and public sector projects. Our work also extends to commercial, hospitality and stadia projects, and we are currently completing works on the new Everton Stadium contract.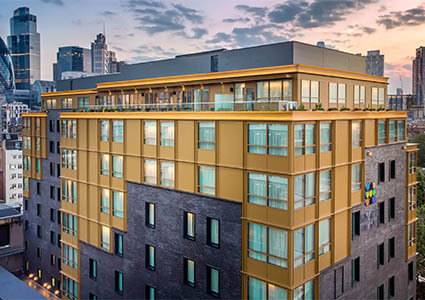 "Recently, we have had the opportunity to participate in several captivating projects. One notable example was the Tower Hamlets Town Hall, which we successfully completed earlier this year. The project consisted of a part refurbishment of the existing Grade II listed building on the site of the former Royal London Hospital building on Whitechapel Road and part new build at the rear, providing 30,000 square metres of civic office space.
"We were heavily involved with the main contractor, advising on design and the pitfalls that come with historical buildings, working to difficult timelines, problematic sub-floors and extremely high-end products. The completed project is visually stunning and a credit to all of the sub-contractors involved in the scheme. This is one major project we can be very proud of," he shares.
Steady growth trajectory
While Titan Flooring has worked on many exciting projects, David emphasises London as the company's central hub. Notably, the work carried out by the company in the capital has contributed over 70 per cent of turnover to date. "One of the reasons why we do so much work in London, as previously mentioned, is our advantageous proximity. However, another significant factor is that we recognise the potential threat of recession and economic downturns that can impact the construction industry. For the last 15 years, there has been this ongoing uncertainty regarding potential recessions, and we have found London is sort of recession-proof in terms of work opportunities. This, coupled with the advantageous margins in London relative to other regions, has propelled us to expand our footprint in the capital. It is worth mentioning that the UK's largest flooring contractor generates a turnover in excess of £50 million solely in London," he informs.
As a thriving hub for numerous businesses, London holds great promise for the future advancements of Titan Flooring. According to David, the company aims to further bolster its presence in the capital city, outlining ambitious plans for expansion within the next three-to-five years. "For us, the focus lies in expanding our presence in the London market and establishing stronger partnerships with major contractors in the city. Additionally, we aim to increase business opportunities in Manchester and Birmingham. It's important to approach these opportunities strategically, considering the structure of our business. Developing apprenticeships has been a standout area of excellence for us, and we are committed to further enhancing it in the future. This applies to both operational and commercial positions, as we strive to provide valuable learning and growth opportunities for aspiring apprentices. Each year, we welcome a few more apprentices into our organisation, encompassing various commercial and operational roles. We have witnessed remarkable success stories both from individuals who have joined us straight after completing their education and those who have pursued degree courses. While it may be tempting to recruit individuals at higher levels and offer substantial salaries, we have learned that it may not always align with our long-term vision. Instead, we prefer a steady and controlled growth trajectory," he concludes.
Titan Flooring is thoughtfully restructuring the nation's architectural landscape through quality projects and diverse sector expertise. The company's dedication to apprenticeship programmes and steady growth showcases its commitment to nurturing talent and shaping future industry leaders.
www.horburygroup.com/group/titan-flooring