With origins that can be traced back to 1840, Howarth Windows & Doors' depth of products, expertise and knowledge continues to aid it in achieving success and growth where others do not
A window of opportunity
With origins that can be traced back to 1840, Howarth Windows & Doors' depth of products, expertise and knowledge continues to aid it in achieving success and growth where others do not
For 175 years, the Howarth family has lent its name to a group of companies that, through multiple generations, has remained among the elite players within the construction industry. From a small, regional, Leedsbased business, the Howarth Timber Group has developed into a respected organisation, recognised for its character, strength and values. These characteristics flow through to its dedicated divisions, Howarth Timber & Building Supplies, Howarth Timber Engineered Solutions and Howarth Windows & Doors.
Howarth Windows & Doors is one of the UK's leading manufacturers of high performance softwood windows and door sets, with its extensive and innovative product range being the preferred choice of architects, housing developers, contractors and merchants across the country. By overseeing the entry process, from initial design to final delivery, its customers are guaranteed the highest levels of product performance, durability and manufacturing standards over the life of their project.
"Overall, the last 12 months have been reasonably buoyant from a business perspective," begins Alan Shearer, General Manager of Howarth Windows & Doors, when Construction & Civil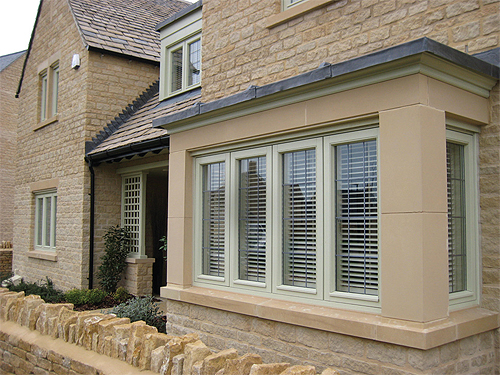 Engineering caught up with him, having last spoke in September 2016. "We have worked very hard to grow as a business in that time and as per our most recent set of financial statistics for the current financial year, which began at the beginning of April, we are projecting sales this year to be around ten per cent up on the previous one. This is based on industry projections of annual growth of between three and five per cent."
Despite Howarth Windows & Doors own growth over the last 12 months, there remains a considerable degree of cautiousness within the market. This is a result of a combination of low consumer confidence, the lagging of the higher end housing market in the South East of England and the depreciation of the pound against the euro. Nevertheless, factors such the low level of unemployment in the UK and the way that the government's Help to Buy scheme has helped to breathe some new life into the housing market show that there are opportunities out there to capitalise upon.
"We have made a very conscious decision in the last several years to spread our wings as a business," Alan continues. "Whereas, in the past, we tended to focus our efforts mainly on servicing the larger housebuilders, we are now increasing attention more and more towards regional builders, both large and small. These customers tend to be more discerning when it comes to the purchasing of their timber products and we have found ourselves to be a very attractive proposition for such builders. At the same time, we have also employed the services of a quality tele-sales company to further advertise the brand name. This approach is very much about making sure we do not have all of our eggs in one basket, rather it is about ensuring that we have a healthy customer portfolio across the business."
In order to facilitate the spreading of its wings, considerable time and capital has been spent on investment in Howarth Windows & Doors' infrastructure and facilities, and on product improvements. "As well as the renewing of our core equipment we also invested approximately £2.1 million in a new factory extension project," Alan states. "We have since extended our Sliding Sash range of windows from a single model to three, in advance of the launching of new products later this year, and will shortly be conducting an overhaul of our doors to incorporate a new lock system. These are just a couple of examples of the programme of product development, introduction and improvement that we are in the midst of as we target market segments that we previously may not have been focused upon."
As a project-based business, Howarth Windows & Doors can be found taking on all sorts of work up and down the country. A big area of interest at present is in the world of refurbishments and replacements where it has carried out tasks ranging from the refurbishment of college buildings and the conversion of mill buildings. At the same time, its presence can be found at the National Self Build and Renovation Centre in Swindon, where it has taken up a two-year permanent stand to provide advice and product ideas to those interested in self-building.
"The extending of our product range and the slight redirection of our focus to activities such as refurbishments has arguably been the biggest driver behind our own recent growth," Alan adds. "The idea to spread our wings came as a result of changing market conditions and it has proven to be a well thought out plan, one that has allowed us to expand our reach into areas of stronger growth potential. It is a way of doing things that we now need to build upon further in the years ahead."
Howarth Windows & Doors
Products: Softwood windows, doors and conservatories