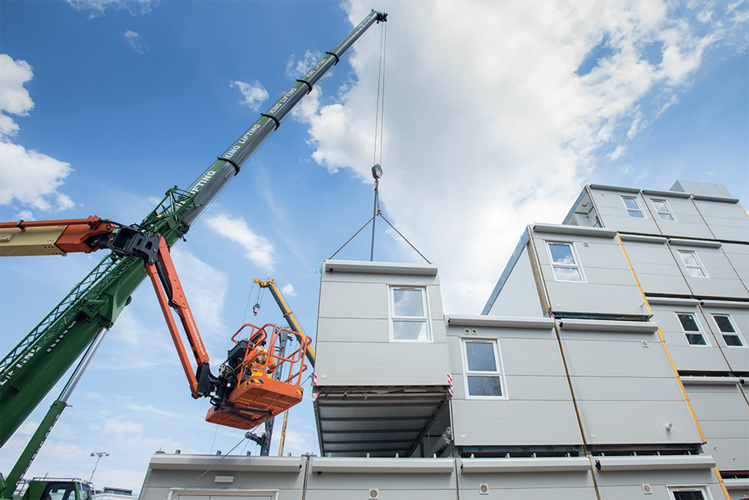 Awarded by Skanska Costain STRABAG Joint Venture (SCS JV), the contracts are for sites along the final 26.4km of HS2 to the southern terminus at London Euston. Some of the sites are in close proximity to existing railway lines, requiring liaison with teams at Network Rail and careful logistical planning.
Premier is delivering more than 15,000 sqm of buildings made up of over 500 modules configured to SCS's precise requirements and specification. The facilities will accommodate open plan offices, meeting rooms, break-out spaces, showers, drying room, toilets, first aid room, and canteen. Each building is being installed complete with lighting, air conditioning, fire and security alarms, toilets, partitions, and doors.
The buildings will be in use for at least five years and have a number of sustainability features to minimise impact on the environment, including rainwater harvesting to provide water for site operations such as dust suppression, low energy lighting, PIR lighting sensors, low water consumption showers, dual flush toilets, and effluent tanks to minimise discharge into local drainage systems.