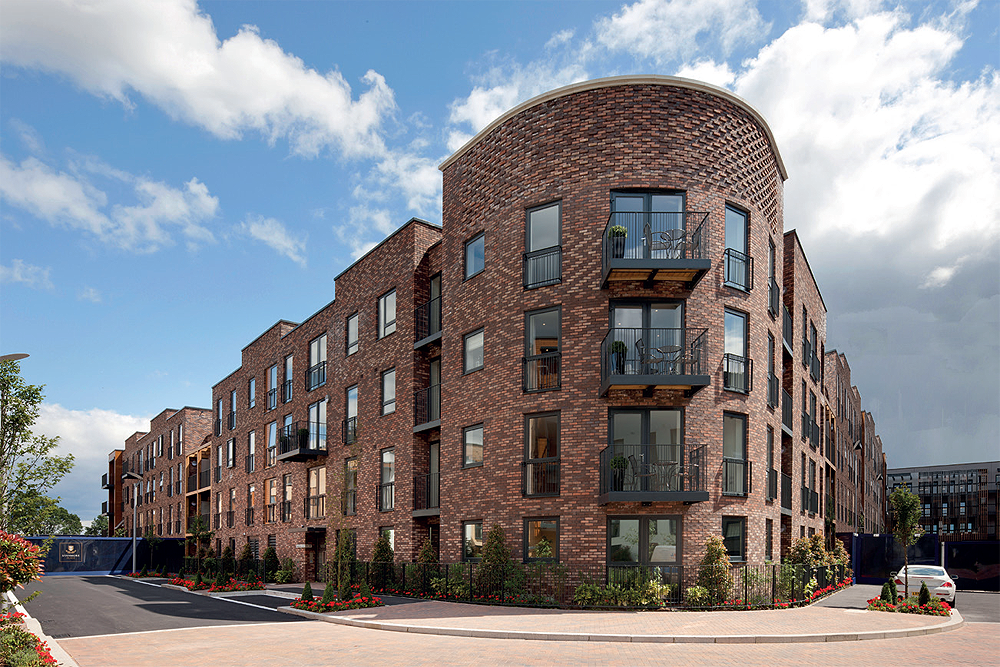 A solid position
Proud to state that it has been 'building the face of Britain for over 200 years' Ibstock plc has navigated the Covid-19 pandemic and is now well-positioned to address the industry's needs of the future
Amarket leading manufacturer and supplier of clay and concrete building solutions to the UK construction industry, specialising in products and systems for the building envelope and infrastructure, Ibstock plc is a very familiar name to not just readers of Construction & Civil Engineering magazine but to the wider construction sector across the UK.
With over 75 million tonnes of consented clay reserves and resources at its disposal, Ibstock is the number one UK brick manufacturer by volume of bricks sold, and operates from 36 manufacturing sites, employing over 2000 people across the group. The business is both modern in its approach and traditional in its ethos of customer service, and it still operates its headquarters from the village of Ibstock in the East Midlands, where its predecessor entity, Ibstock Collieries Ltd, was founded nearly two centuries ago.
The last time that Ibstock was featured in the magazine was in 2019 and as Michael McGowan, Group Sustainability Manager at Ibstock PLC noted, a lot has happened in the months between then and now. "People and businesses across the world have had to deal with a huge number of unforeseen challenges because of the Covid-19 pandemic," he began. "As a business, Ibstock adapted really well and quickly responded to the immediate challenges we faced but, also, worked hard to ensure we would be well placed to continue to grow our market-leading position as we come out of the pandemic."
The first national lock-down back in March 2020 had a major impact on the construction industry as building sites closed, alongside companies within the supply chain such as builder's merchants. "As the health, safety and wellbeing of our people is of paramount importance to us, we also took the decision to suspend production and temporarily close our factories and offices,"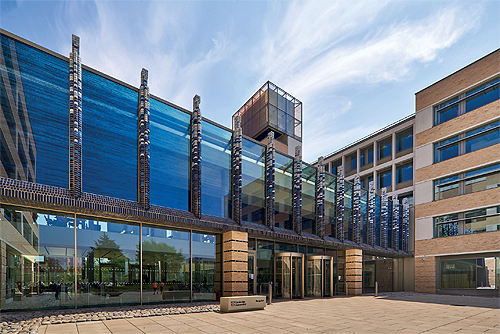 continued Michael. "As government advice became clearer and the construction sector started to re-open, we commenced a phased reopening of our operations."
Continued investment
As part of its phased reopening, Ibstock put a lot of focus and investment into ensuring its colleagues could return to work safely, introducing a wide range of enhanced protocols to confirm compliance with social distancing, hygiene and Government guidelines. "These included temperature-screening technology at the entrances of each site, designated sanitation stations and changes to workspaces and shift patterns. We also invested in technology to support remote working for our staff and to digitise our processes to reduce the need for the transfer of paper and minimise the amount of contact needed on site for collections and deliveries. We held 'Safe Start' sessions to assist our people as they returned to work. These sessions involved workshops for every employee on their first day back and covered the enhanced safety protocols implemented to protect against the spread of Covid-19. In addition, the sessions provided an opportunity to go through existing health and safety procedures, reinforcing our commitment to excellence and zero-harm philosophy. Delivered by a member of the site management or from the Health & Safety team 'Safe Start' also presented an opportunity for employees to share concerns and ideas with management. All of our colleagues reported feeling very safe and reassured by the measures we had taken to ensure their safety, security and wellbeing," Michael explained.
In fact, such was the quality of Ibstock's efforts in this area, that it was recognized by the British Ceramic Confederation (BCC) who awarded the business a Pledge Award of Excellence for its strong leadership and impressive response to the Covid-19 crisis.
As Michael stated, while Ibstock focused on making sure that it was operating safely during the pandemic, it also had to safeguard that once the business emerged from the virus period, it was ready to continue along its strategic path of growth and development. The Group is keen to return to full operational strength, and having invested significantly in new capacity over the past 15 years, it is ideally positioned to hit the ground running as soon as the market allows. "Ibstock remains committed to continued investment in British manufacturing, technology and people, to continue to provide customers with high quality products supported by excellent service," said Michael. "We have spent over £50m on our Eclipse facility, to develop the most energy efficient factory in Europe. A further, recent example is the multi-million-pound investment we made in our Laybrook factory, which included replacing a hydro-seal kiln with a sand-seal kiln. This investment enabled us to increase capacity, improve production efficiencies and reduce energy, carbon and water consumption."
He added: "This investment commitment goes right across our business. In our Concrete Division, we are approaching the end of a two-year project to reduce process waste and water usage at our Supreme Concrete facility in Sittingbourne, Kent."
A theme among the investments referenced by Michael was efficiency. "As we make investments in our factories, efficiency and also sustainability are two of the key elements we consider when preparing the investment case, particularly in relation to energy usage, carbon reduction, and resource efficiencies such a water usage and waste reduction," he confirmed. "We also have many projects taking place within the business focusing on incremental improvements in efficiencies such as heat recovery projects to maximise efficiencies in kiln processes, an LED lighting rollout, a motors and drives strategy to replace them with the latest, most energy efficient versions and the rollout of electric mobile plant fleet."
Sustainability aims
Having given the details on the efficiency side, Michael continued with the sustainability side, which has been a major focus for the business of late. With Michael being named as Energy Manager of the Year for the UK at the edie Sustainability Leaders Awards in 2020, this is a topic that is very close to his heart, and is also regarded as one of Ibstocks three 'strategic pillars', alongside innovation and growth. "Sustainability is a major consideration in everything we do and we have an ambition to be the most sustainable manufacturer of clay and concrete products in the UK," he revealed. "We have a Sustainability Board, chaired by one of our Independent Non-Executive Directors, to ensure Sustainability is always at the heart of our strategic decisions and how we operate our business.
"Our most recent example of our focus on sustainability is our switch to sourcing 100 per cent of our electricity from renewable sources. We are the first UK building products manufacturer to do this, further demonstrating our leadership in the industry. This is one of several decarbonisation projects we have delivered recently. Another is the completion of a solar park at our head office in Leicestershire that supplies a quarter of the power requirement on site, another industry first.
"We also have a partnership with Shelter, the housing and homelessness charity that helps millions of people every year struggling with bad housing or homelessness through providing advice, support, and legal services. We have so far raised over £70k for them by conducting various fundraising activities.
"Finally, we are also focusing on the delivery of our Sustainability Roadmap 2025, which includes initiatives such as KPI's around carbon, water and waste, a packaging target of a 40 per cent reduction in preventable plastics, dematerialisation with utilisation of secondary and recycled materials, and further investment in partnerships on alternative fuels."
New product development
Having described Sustainability as one of Ibstock's 'three strategic pillars', Michael continued with further information on a second pillar – innovation. "We are committed to achieving our target of 20 per cent of our revenues being generated from new and sustainable products by 2025 – we are currently at 11 per cent," he divulged. "In order to achieve this, we have a major focus on new product development and we have a robust product development process in place to capture ideas and manage development projects through the process as quickly and efficiently as possible.
"Changing trends in the market, such as growth in off-site construction and digitalisation for example, provide opportunities and we are keen to explore such opportunities to ensure we can maintain and enhance our leadership position. Our focus on innovation will enable us to develop new solutions for these changing market demands."
This point brought Michael to one of the company's newest products, the Nexus XI. This was launched in November 2020, and is a mechanical fix brick-faced soffit and lintel system. "This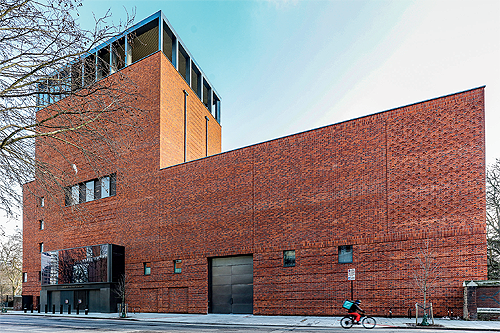 development was in response to the amendments to Approved document B: Fire Safety to state that all materials used in residential buildings above 18m (11m in Scotland) must be of limited combustibility (rated A1 or A2 under the European Classification system)," he explained. "Our technical and design teams created our innovative mechanical fix system and worked closely with the British Board of Agrèment (BBA) and National House Building Council (NHBC) to conduct the relevant testing and gain the necessary approvals for the use of the system above 18m. We were able to take this development from first concept to BBA approval in only seven months, which is a great achievement. We have received excellent feedback from our customers on Nexus XI resulting in a very strong project pipeline only weeks after launch.
"New product development is at the heart of our growth plans," he emphasised. "As market leader in bricks and clay building products, we have the broadest range of products and systems available in the UK and we continue to invest to enhance our offer."
Having highlighted the essential role played by the design team in the creation of Nexus XI, the conversation turned to the people side of Ibstock. Richard Brown, the Marketing Director, Clay Division, Ibstock PLC shared his thoughts on the culture at the company. "I would definitely describe Ibstock as a people-orientated business," he said. "I joined Ibstock in June 2020 so I am relatively new to the business, but one thing that has become very clear to me over my first few months is how much Ibstock values its people. From how the business invested in a first-class response to dealing with Covid-19 to ensure people were supported in remote working and to feel safe in our offices and factories, to support through the restructuring process that took place during the year, to how even though it is a very large business there is a real sense of family among employees. There is a great deal of teamwork and collaboration that takes place throughout the business."
This focus on staff includes their growth and development, and this is not just of existing staff but also the younger generation, and in 2019 Ibstock's Apprenticeship Scheme was recognised at the Training Journal Awards, where it beat off competition from major brands to win the Gold Award in the Best Apprenticeship Programme category. As Paula Wardle, Group Learning and Development Manager, commented following the award, the Apprentice Scheme has gone from strength to strength. But for Ibstock, it is not just about training; it is about bringing a new generation into the Ibstock family at the start of their careers, and helping them reach their full potential.
"The company culture is defined by the values of Trust, Care, Teamwork and Courage and I have seen many examples of this since I joined," added Richard. "This is one of the reasons so many people have worked for the business for a long time. There is a real teamwork mentality and the focus on people goes all the way through the organisation. The key considerations are very much the well-being of the people that work for the business."
Positive drivers
This focus on well-being that came to the fore in 2020 remains a solid part of Ibstock and will help to support its ambitious plans to continue to grow and strengthen its position over time. "Whether that's organically or looking at other investments, the appetite is still very much there in terms of how can we move this business forward and continue to grow and develop despite the challenges that the last year presented," continued Richard. "We made a lot of changes to get through unprecedented times and we are positioned to come out the other side and in a good place to continue in our forward-thinking way."
With construction set to be a key contributor to the UK's post-Covid economy, Richard is optimistic about the future of the industry. "We are encouraged by recent market trends in the industry and the resilience of demand from our house builder and merchant customers," he said. "The UK government has regularly stated that it considers construction a vital sector for economic recovery and has allowed the construction supply chain to continue operating during coronavirus lockdowns. As a result, construction activity has recovered more quickly than the economy overall.
"Our core business focuses on the residential construction sector and the fundamentals for this sector are positive. The latest forecasts from the Construction Products Association suggest good growth in new build housing and housing RMI in 2021 with further growth in 2022. This coupled with the commitment from Government to build more, much needed, homes and macro trends such as growing population and increases in household formations provide a good foundation for future growth.
"Whilst we, of course, need to be mindful of ongoing uncertainties, including those related to the future impact of Covid-19 and the expected changes in the Help-to-Buy and stamp duty rules, these positive drivers and our strong position in these markets mean we are in a good position and have good reasons to be optimistic about the future."
Having navigated the business through a difficult time, the management team in 2021 is at the helm of a strong business, and one that is aware the pandemic and its challenges won't last forever. "The future for Ibstock is very exciting," said Richard. "We will be focusing on our strategy – sustain, innovate, grow – with health, safety and wellbeing, development of our people, a focus on providing a leading service to our customers, new product development and progressing further along our sustainability roadmap all as core goals for us to achieve. We have demonstrated a desire to invest, strengthen and grow over a long period and that ethos will remain very much at the heart of our business."
Ibstock
www.ibstockbrick.co.uk
www.ibstockplc.co.uk
Services: Manufacturer and supplier of clay and concrete building solutions