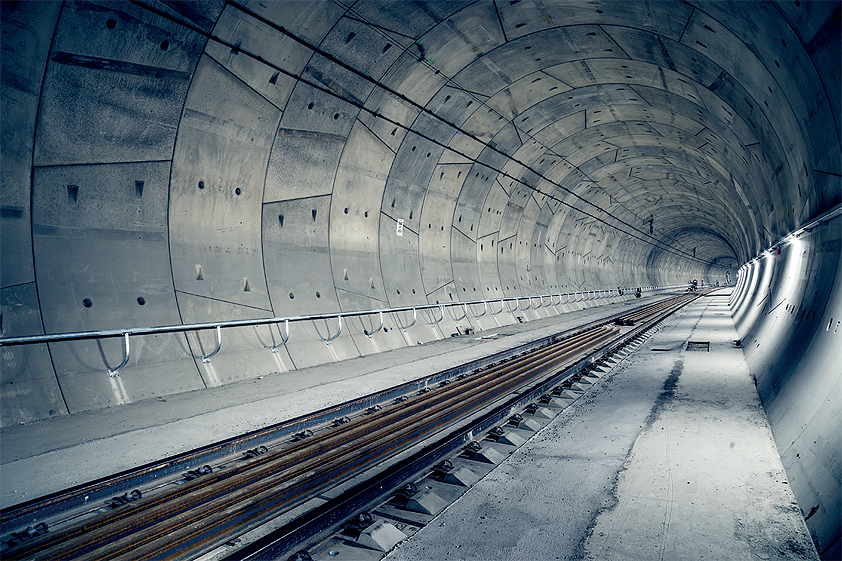 Tunnel vision
The leading international organisation promoting the use of tunnels and underground space, the International Tunnelling and Underground Space Association (ITA) marked 2019 in style by electing its first female President and delivering a new blueprint for major contracts
It was back in January 2016 when Construction & Civil Engineering last profiled the work of the International Tunnelling and Underground Space Association (ITA). Founded in 1974 by the initiative of 19 nations, the association has consistently aimed to encourage the use of the subsurface for the benefit of public and sustainable development, and to promote advances in the planning, design, construction, maintenance and safety of tunnels and underground space. In the process, it has grown to the point where it today boasts no fewer than 78 member nations and 266 corporate or individual affiliate members.
"Since our last correspondence in 2016, we have added five new member nations," begins ITA Executive Director, Olivier Vion. "In 2017, both Nigeria and New Zealand joined the association, and they were followed by Albania, Lebanon and Kenya in 2019. In the case of Nigeria and Kenya, their ITA membership represents an important shift in focus towards some of the rapidly expanding nations on the African continent that will be increasing sources of tunnelling and underground works in the next 20 years or so."
New President elected
2019 was a particularly important year for ITA. In May of last year, the association formally elected its new President, Professor Jenny Yan. The first woman to lead the ITA, Jenny Yan succeeds Professor Tarcisio Celestino from Brazil, and possesses over 30 years of experience as a consulting engineer and researcher on major tunnelling projects, and is currently the deputy general manager of the China Railway Academy Company. As a research team leader, she has been involved in the construction of a number of major railway and highway tunnels, and metro projects, as well as subsea tunnels in China.
"The election of Jenny Yan to the role of ITA President was a hugely significant event, not only in her being the first woman to fill the post, but also in that it further solidifies ITA as a truly global association," Olivier states. "When it was first formed, ITA was made up of predominantly European member nations, whereas today approximately half of our members come from across the other major continents, and our President hails from arguably the most important nation when it comes to new tunnelling projects, that being China."
Now several months into her role as President, Jenny is able to reflect upon her time to date as the head of ITA. "Since being elected ITA President, I have been delighted to see first-hand how the association is growing and the many different initiatives that it is helping to lead," she says. "We have a very culturally diverse and strong Executive Council here, and with its members hailing from across six continents there is always an opportunity to learn new things from one another.
"As far as my own goals that I want to achieve during my presidency, the first is to promote ITA and the industry at a higher level, in particular by enhancing the involvement of the association in helping the UN to achieve its sustainability goals. Other key ambitions include, creating more opportunities for our members and fostering closer co-operation among them; cultivating greater industry support and seeking better solutions to the challenges our members face; and upholding the governance of ITA."
The Emerald Book
May 2019 also saw ITA teaming up with the International Federation of Consulting Engineers (FIDIC) to publish a new form of contract for tunnelling and underground works that it called The Emerald Book. Referred to also as the new Conditions of Contract for Underground Works, it was launched at the World Tunnel Congress (WTC) 2019 in Naples following several years of intensive work by a joint task group set up by the two bodies.
This joint task group identified several issues that the new standard of contract should address to promote equitable risk allocation and the effective dealing with of conditions typically unforeseeable in such projects. These issues include a number of key areas – all of which have been addressed in the new contract – that include:
Allocation of risk
Disclosure of all available geological and geotechnical information
Inclusion of a contractual geotechnical baseline
Inclusion of a tailored 'Unforeseeable Physical Conditions' clause
Implementation of a ground classification system and of supporting particular conditions that properly reflect the effort of excavation and stabilisation
Time for completion is largely influenced by ground conditions
Provision of a flexible mechanism for remuneration according to ground conditions, foreseen and unforeseen
"The Emerald Book addresses several critical areas that should lead to the smoother running of contracts in the tunneling and underground works sector, helping them to be delivered on time and to budget, and most importantly in the safest manner possible," Olivier says. "A number of areas covered within it did not exist previously, so it will bridge several important gaps for engineers, contractors and project owners. The Emerald Book was extremely well received at WTC 2019, and since then we have been looking to organise workshops and events around the world where we can present its findings and discuss the advantages of following its recommendations."
The future for ITA
ITA has long championed the belief that the utilisation of underground space is good for sustainable development, and it continues to do so in full voice in 2020. As a matter of fact, the theme of WTC 2020 – which will be held in Kuala Lumpur from May 15 until May 21 – will be 'Innovation and Sustainable Underground Serving Global Connectivity'. Here, the industry will explore the latest innovations, trends and progress in the tunnelling and underground space, as well as the contribution of the underground to sustainable global connectivity.
"Aside from its traditional applications, tunnelling and underground space is playing an increasingly important role in sustainable and resilient development," Jenny declares. "Especially in urban areas, more and more assets such as wastewater treatment, sewage, and flood release facilities, as well as cabling and utility corridors, have been placed underground, while other diverse uses of space include the creation of underground farming, data centres and various energy sources.
"This is why, moving forward, ITA will play a leading role, not only in the tunnelling space, but also in the development of sustainable and resilient infrastructure by providing underground solutions to challenges being faced above ground. In the coming years, ITA will also work to enhance its communication with the UN, with well-known international banks, and with governments, as we continue to work towards increasing the contributions of our members towards meeting the UN's Sustainable Development Goals."
(International Tunnelling and Underground Space Association)
Services: International association supporting and encouraging the tunnelling industry and promoting underground space