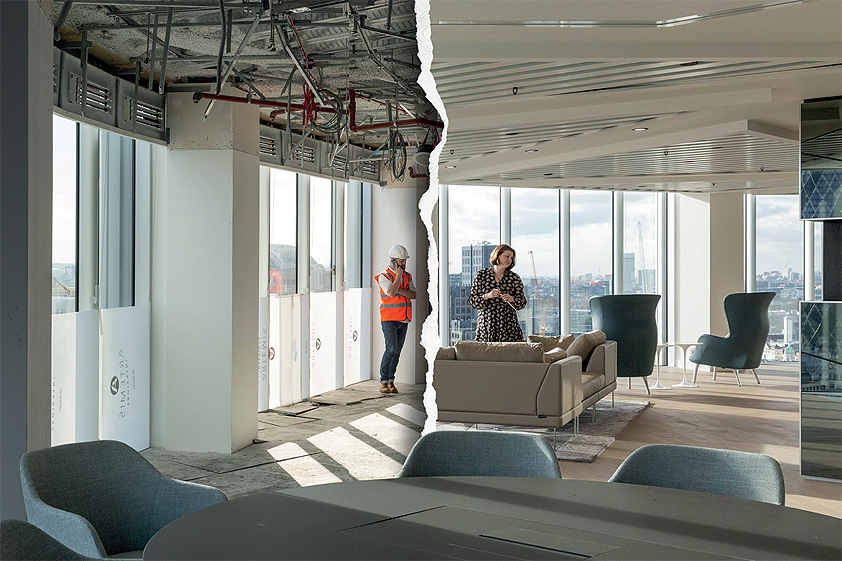 Transforming the workplace
Set up in 1979, by its founder and owner John Cox, JAC Group is a London-based office project management company providing services to assist with trouble-free office relocations and workplace transformations
Over the past 41 years, JAC Group has grown as the workplace environment in which it operates has evolved. In the last decade in particular, it has worked on the design side with some of the very best in the market from the interior design architecture, and design and build worlds. Today, JAC Group is comprised of four departments, these being JAC Project Management, JAC Design,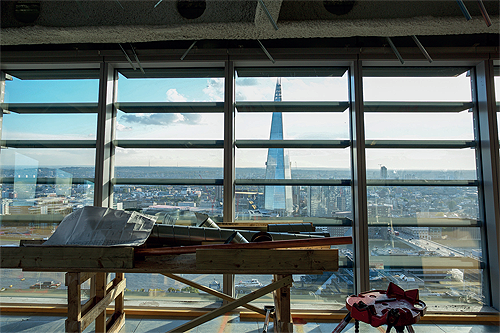 JAC Furniture, and JAC Lifecycle.
"Our clients are wide ranging in sector, encompassing everything from charities, insurance and banking companies, and fashion brands to television and media clients, and asset management firms. This keeps life very interesting – as you can imagine – and means that we work on a wide variety of projects of different sizes," explains JAC Group's Managing and Project Director, Zoe Smeeth. "Our project management (PM) roles see us advise our clients on property due diligence, gaining an understanding of the project brief, creating the most appropriate professional team, setting governance processes, timelines, and budget parameters. We also oversee the administration of contracts, liaising with landlord teams and tendering the construction element of the project. Meanwhile, our design function allows us to support the PM team with test fits, space equations and concepts, and our furniture and lifecycle teams provide furniture consultancy services and day two/aftercare assistance."
Flexible and adaptable
Most of the group's team come from a fit out, construction or technical background, and understand the process and sequencing of the construction/fit out element of a project. As Zoe goes on to say, this has proven especially important in 2020, during which certain parts of the supply chain have continued operating, whilst others haven't. "Working with project's main contractors, there has had to be a high degree of understanding of the procedure on site and the inevitable Covid-19 delays, whilst informing and reassuring our clients.
"I am enormously proud of the way that our Project Managers have led their teams. They have taken on the huge pressures of keeping their client, professional and construction teams motivated and focused. Delayed base builds, long lead times and indecision from clients have been challenging, but the PM's – supported by our amazing project associates and office admin teams – have been strong in very unchartered waters. I believe that we will look back on 2020 with disbelief and pride. Our projects this year were complex and challenging pre-Covid-19, and were made even more so by the pandemic."
When the aforementioned pandemic did hit in early 2020, most of JAC Group's live sites closed for a short period of time to implement the necessary Covid-19 safety processes. Site inspections in that time went virtual, with teams going back to sites for key meetings from May. "The use of virtual meeting platforms allowed us to speak with the JAC team, as well as our client and project teams regularly," Zoe reveals. "Delivering regular communications and re-assurance to our clients has been our key message throughout this year. We were also extremely lucky that a large proportion of our projects were in the preconstruction/design stage when the pandemic hit, allowing us to continue undeterred over those first few months.
"During the summer, pitches went online, which required a whole new skill set, both for us pitching for work and in chairing professional team and contractor interviews. Rehearsals were a-plenty, good lighting a must, and preparation the key to making this happen, and we must have done something right as we did win a few big deals without meeting our new clients in real life!"
Over the course of its four-plus decades in existence, JAC Group has been lucky enough to have completed a large number of extremely successful projects. "We recognized early on that one way of doing things doesn't suit every client, and therefore we have learnt to adapt, to really get to know every single one of our clients, whilst ensuring that we track our actions so that they constantly feel looked after and secure," Zoe continues.
The result of its efforts has seen the group having worked within most of the major landmark buildings found in London, however it takes equal satisfaction in having countless clients who ask it to return time and time again to its projects to provide repeat works. "Of course, we always like to mention our high-profile projects for the likes of Victoria Beckham, China TV, Zoopla, Asahi Beer, Gant, Phaidon Press, and NinetyOne, but sometimes those in situ refurbishments and reworks of already fitted out spaces are just, if not more satisfying," Zoe confirms.
Office health checks
Among its more recently completed undertakings was the providing of PM services for NinetyOne's move of its offices from Basinghall Street to 55 Gresham Street (a project it was initially appointed to in 2018). "NinetyOne took the whole building, effectively becoming the landlord, subletting three of its 11 floors," Zoe adds. "During the project period, Investec Asset Management – as NinetyOne was then known – demerged from Investec Group and renamed, which introduced IT and telephony challenges to the scheme as they broke away from a central provision.
"Ultimately, the project was completed during the UK's lockdown period, and looks fantastic. The space consists of two feature staircases, telepresence rooms, a meeting suite floor, a full catering kitchen with service and finishing kitchen, and a full restaurant on the top floor with a terrace view overlooking St Paul's Cathedral. Most importantly of all, the end result has been another delighted client!"
While the group is rightly passionate about its clients and the offices it helps them to create, it also recognizes that over the duration of their lease term – which is typically between ten and 15 years, with potential break clauses – their requirements for their space is likely to evolve. Fortunately, the group has an answer to this in the form of its Lifecycle team. "Our lifecycle service has been set up to work hand-in-hand with our client relationship team to help with the little things that just happen, and the planned changes that develop over time as teams and organizations evolve," Zoe adds. "We regularly meet with our clients to run through a series of office health checks making sure that we help spot areas that can be maintained, improved or discussed. Sarah Jones, who heads our Lifecycle and Furniture teams, has worked for the company for over 35 years, has an amazing relationship with so many of our clients, and has proven countless times that nothing is too much trouble for her."
Future plans
Today, as Zoe highlights, JAC Group continues to be involved in a number of exciting projects. "We are working with Asahi Beer on its new UK HQ in Woking, we have two projects completing in early 2021 in the iconic 22 Bishopsgate, and we have a client due to move into its new space in 100 Liverpool Street in January. We also have a project underway at 1 Canada Square, which sees a client consolidating its working space from two floors to one. The entire look and feel of the office is being reconsidered and redesigned, and we are extremely excited to see how the team will enjoy the views both in and out of this landmark building from the 36th floor. Furthermore, we have just secured a long-term project for a well-known newspaper group, and are enjoying setting up the project and getting to know the company."
It is fair to say, therefore, that 2021 is gearing up to be an exciting time for the group. "We are also in the process of finalizing the details on a phased management buyout, which will give us the opportunity to allow our key team members a place at the table," Zoe concludes. "We are passionate about giving those that want it an opportunity to have a hand in steering the company though the next 40 years.
"Our emphasis will be to ensure that we continue to bring talented people into the business with them seeing JAC as a place that they can grow and have ideas. As a small business, we have the amazing ability to be agile and steer our own small ship – one that is able to change as the market changes around us."
JAC Group
www.jac-group.co.uk
Services: Fit outs and refurbishment of offices and workplaces