Jan Snel Flexible Building
Fast and flexible housing
Operating for over six decades, Dutch modular housebuilder Jan Snel produces highly sustainable modular housing and apartment buildings based on circular economy principles
Established in 1960, Jan Snel Flexible Building (Jan Snel) actually began life as a business delivering milk churns in the municipality of Montfoort in the Netherlands, before extending into unit construction in the following years, and later becoming a fully-fledged modular construction company. Now, 60 years on, this €170 million turnover business is a leading, internationally operating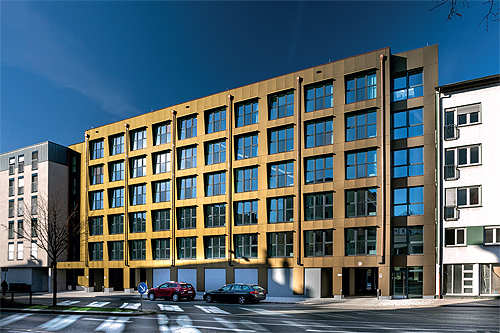 company, boasting more than half a century of experience in flexible construction and specialised transport. With more than 550 employees, the company today has branches in the Dutch towns of Montfoort, Hulst and Eemshaven, as well as in SintNiklaas in Belgium, and Bochum in Germany, and Swansea in the UK.
"What we do here at Jan Snel is specialise in swift, modular and circular construction, which we carry out for several key market segments, most prominently the residential and healthcare sectors," explains Richard Brinkman, Jan Snel's Chief Financial Officer. "Our modules are put together within our own facilities, where around 85-to-90 per cent of the work is carried out, before being transported to their desired locations, where the remaining work is completed. Not only does our methodology result in lower build costs, but it also means that we possess a speed of work that is hard to match."
In more recent times, the company has taken the decision to go a step further by constructing completely circularly as well. "This was not necessarily a massive leap for us, as our modules have been designed to be disassembled and reused after use, but it is one that is very important from a sustainability and environmental point of view, as it helps us to limit our footprint on the ground, especially when compared with that of traditional builders," Richard continues.
Utilising its years of experience, Jan Snel prides itself on being able to realise flexible building that is seamlessly linked to its clients' respective identity and unique user requirements. The result is a modular construction system that offers quality, fast and efficient housing solutions – whether they are temporary or permanent – as well solutions for markets such as the commercial sector, sports and events, building and industry, or educational settings. "Regardless of whether we are tasked with building a multi-storey apartment complex or a hospital operating theatre, we always apply the highest of standards to our work in order to ensure that we deliver the product to our client on time, and as agreed," Richard states. "Not just meeting, but exceeding our clients' expectations is without question one of our greatest strengths as a company, and has helped us massively in gaining the share of the market that we have to this day."
The company's website provides a number of fascinating case studies of its work in recent years and Richard is happy to point out a few that stand out to him as well. "One example would be our work on the Ravel Residence project in Amsterdam, which involved the commissioning of 800 student flats, which we constructed in partnership with Student Experience," he details. "It represents one of the first really large building projects that we undertook, with the first pile being driven in early April 2014, and completion realised in February 2015.
"More recently, we have finished the building of a block of 106 apartments in Essen, Germany, in the centre of the city, which showcases our ability to deliver our product into congested locations. We are also currently busy delivering a 12-storey high student accommodation complex in the German town of Bochum, while in the health sector we are in the process of building a number of theatre rooms for different clients, which is a particular area of expertise that we are extremely proud to be able to deliver."
Combined expertise
Away from its work on the ground, one of the biggest recent developments to involve the company was officially announced in December 2020, when it was revealed that it had become a subsidiary of the publically traded Daiwa House Group (Daiwa House). Both Jan Snel and Daiwa House are forerunners in industrialised and modular building, with the latter being active already in Asia, North America and Australia. Together, the two intend to further expand their respect modular building businesses within the European market by combining global knowledge,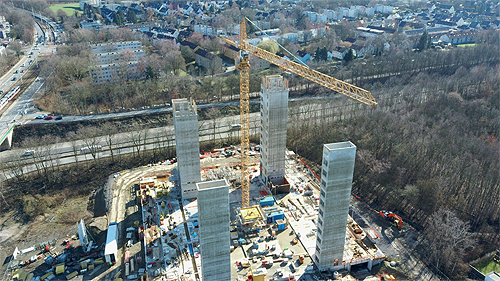 manpower and solutions.
"In Daiwa House, we have gained a powerful partner, whose own resources and expertise in industrial building will help us to grow and move closer towards where we want to be, which is the clear market leader in our field in Europe," Richard enthuses. For Daiwa House, this partnership represents its first footsteps into Europe, and opens up a number of exciting potential markets, including the Benelux, Germany, the UK, the Nordic countries, and eventually Eastern and Southern Europe. "By combining our solutions and expertise with the strength of Daiwa House, we believe that we are laying the foundations for a strong, prosperous future!"
The above development brought to a close what was overall a good year for Jan Snel, with Richard estimating it to have achieved year-on-year growth of around 30 per cent. It is hoped that now, through a combination of increased demand for temporary housing solutions across the continent, a rise in government investment in housing – particularly that which is achieved through more sustainable means – in its core markets, and its partnership with Daiwa House, that a similar figure will be achieved in 2021.
"For the next few months of 2021, it is important that we facilitate and achieve good integration alongside Daiwa House," Richard says. "From our negotiations and time spent with one another already, both parties already have a clear understanding of each other, but we want that to get even stronger as we start to learn more about our respective capabilities, and share concepts and ideas on a range of different things, from the development of materials to robotisation in the manufacturing process."
At the same time, the company believes it is important for its future to continue to expand in what it sees as being important markets, such as Germany and the UK. It is in the latter where Jan Snel has recently opened offices in Swansea, Wales. From here, it aims to service the housing sector's urgent need for high-quality accommodation that can be delivered quickly. With modular construction being an ideal solution to this problem, establishing a UK office will allow the company to meet said need expediently. Jan Snel is already working on an exciting project with developer Abode Waterstone and housing association Coastal Housing Group to provide affordable homes on the former oil refinery site in the Coed Darcy urban village in South Wales.
The natural next step on from this will be to look at opening new factories in markets such as the UK, and the company is already in early stage discussions about this possibility with representatives of the Welsh Government. "The establishing of a factory in somewhere such as Wales will only help to accelerate the growth of the business, while also allowing us to bring more jobs to the local area and contributing even more so to the local economy," Richard adds. "This is a development that we hope to press forward with in the coming months, with the longer-term view of having assets operating in 2022, not just in the UK but in other countries such as Germany also."
Jan Snel Flexible Building (Jan Snel)
www.jansnel.co.uk
Services: Modular and circular construction