JC Elite Construction Services
Young and bold, JC Elite Construction Services has already worked on some major projects in New York to make a name for itself as a quality and reliable construction company
Thriving in New York
Young and bold, JC Elite Construction Services has already worked on some major projects in New York to make a name for itself as a quality and reliable construction company
JC Elite Construction Services might have been established only four years ago, but the New York-based construction company has already built a hefty portfolio of clients. What is more, JC Elite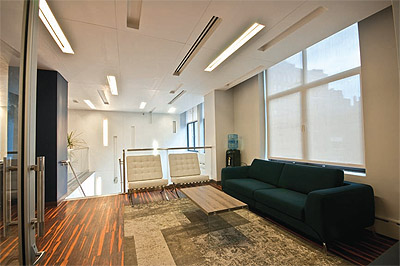 Construction even opened its first international office, Clenn Construction, recently, in the Irish city of Limerick, thus creating 50 new jobs in the region. "We founded JC Elite Construction Services on two main tenets: to develop and maintain our client's trust and deliver a final product that exceeds our customer's expectation," says President Michael Clarke. The company achieves those goals by taking a client-centred approach with every project.
"One of our biggest strengths is the expertise of our founders, and the experience they can draw upon for every project we take on board," Head of Operations, Alan Fahey maintains. He reckons that clients are first and foremost looking for a reliable construction provider that can be easily reached, should a problem occur. JC Elite Construction applies thorough project scheduling, milestone tracking and analysis, and takes pride in sticking to its deadlines. The company also chooses its subcontractors very carefully, vetting and pre-qualifying each of them, prior to adding them on its bid list.
JC Elite Construction is characterised by its commitment to work closely with clients. "From day one, we work together, side by side, until the project is completed," says Michael. Its initial approach involves sitting with the client and its consultants, so that the constructor can understand the functional, aesthetic, budget, and schedule goals it is expected to achieve. Then, the company prepares a budget that will help it identify big ticket items, and finally, it conducts a schedule analysis, before entering the contract phase.
Once the contract stage has begun, JC Elite Construction performs a critical item analysis to assess how best to maintain schedule and budget, and makes sure that it stays in touch with the client at all times. The company's construction software – Procore Technologies – enables customers to follow the progress of their project in real time, offering them photos of the site, as well as budget tracking and schedule views.
"We offer construction management and general contracting for both interior fit out and ground up construction," Alan notes, listing the services JC Elite Construction offers to its clients. "Another specialism of ours is modular construction, so we do feasibility studies and modular design engineering.On top of that, we can provide emergency response to water or fire damage." But before the actual construction begins, the company performs a wide range of pre-construction tasks to define the most cost-effective and time-saving path to getting the job done. These include budget and estimating, pre-purchasing, site surveys, value engineering, infrastructure analysis, scheduling, site assessment and safety programme implementation, and critical path and lead time analysis.
Impressive contracts
When out in the field, JC Elite Construction co-ordinates, manages, and supervises all construction activities to ensure that the project is complete, safe, and built to a high standard. It holds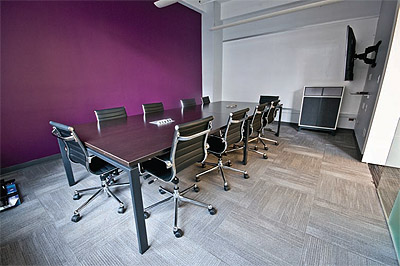 regular co-ordination meetings, and compiles and issues monthly project status reports to keep its clients informed about the development of their location. The company also enforces quality control and safety programmes, expedites project close-outs and finally, coordinates client move-ins.
Among the trademark projects the constructor has undertaken, features the remodelling of the Science Lab facilities and the school's cafeteria at St. Francis College in Brooklyn. Following the successful, on-time completion of the renovation in 2016, JC Elite Construction was contracted to provide further retrofitting of multiple classrooms and upgrade lighting in the student lounge, in 2017. As part of the second assignment, the company also renovated two corridors to create new bright spaces with modern lighting and finishes.
The scope of construction for the project JC Elite Construction did for New York's Radio One, is another example that speaks volumes of the company's capabilities. It first had todemolish the existing site before proceeding with building up new offices, corporate meeting rooms, an onsite kitchen, four new bathroom facilities, new mechanical and HVAC systems, core and infrastructure upgrades, and all data and network wiring. Having come up with an open floor space concept, the highlights of this project included Dorma glass office fronts, extensive lighting, new sound studio space, and new AV low-voltage systems for the radio and TV studio.
Range of services
At the moment, JC Elite Construction is working on a major project on City Island, in the Bronx. The venture involves the construction of a ground up residential condominium complex, which will include a rooftop lap pool on each of the two buildings, along with a common picnic area on the roof for residents, plus underground parking. Under the project, JC Elite Construction will also construct a new marina, where each resident will be able to rent or purchase a slip for their boat.
The company has also been engaged with a number of projects for EF Academy in the village of Tarrytown, New York, where it develops the boarding school's campus area. The job onsite includes the improvement of sport facilities, such as setting up a new soccer field, new bleachers, and a new volleyball court. In addition to this, JC Elite Construction is also building new retaining walls and a new parking facility. It is also doing some environmental site works, such as the removal of an existing oil tank. Designating new office space and leading MEP (Mechanical, Electrical, and Plumbing) upgrades highlighted the already completed renovation of Butler Hall, and the entire facility had main distribution and electrical upgrades installed.
When asked about the company's future intentions Alan reveals: "To finish our 2018 projects on time and on budget, so our clients remain fully satisfied." "For 2019 and beyond we will continue to work with previous clients on new projects, but also grow the company while staying true to our core mission and embracing the newest technologies," Michael concludes.
JC Elite Construction Services
Services: Construction management and general contracting for interior fit out and ground up construction; modular construction; emergency response to water or fire damage