In the space of just a few years, JC Elite Construction Services has gone a long way towards acquiring and maintaining an unparalleled and unique position within the construction space, not only in the United States, but also in Europe
Modular build masters
In the space of just a few years, JC Elite Construction Services has gone a long way towards acquiring and maintaining an unparalleled and unique position within the construction space, not only in the United States, but also in Europe
When Construction & Civil Engineering caught up with JC Elite Construction Services' President and Founder Michael Clarke in early March, we found him to be in a typically buoyant mood, and with good reason. As it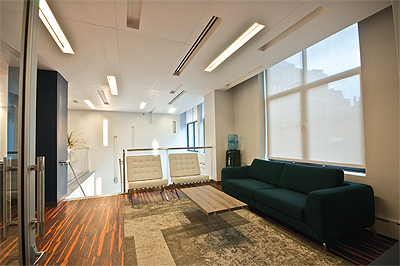 transpires, 2018 was an extremely healthy year for the New York-based construction company. "In general, the construction market in the United States has been very positive over the last year or more. Many investments—particularly from overseas—have been coming into New York and other large cities, which is helping to drive demand for new projects," says Michael.
For JC Elite Construction, that market growth bodes well: "We are doing a lot of out-of-the-ground construction work—not only in New York, but also in several locations across Florida and Texas. We even recently opened up our first office in Los Angeles," says Michael. "All of the market indicators suggest that the industry remains on an upward trajectory and that there will be several more years of this kind of growth ahead."
JC Elite Construction was founded on two main tenets: to develop and maintain its client's trust, and to deliver a final product that exceeds its customer's expectations. Since its' inception, it has carved out a number of key specialisms that make it perfectly positioned to capitalise on current industry conditions. "We pride ourselves on being a very diverse company comprised of people from all walks of the industry," explains Michael. "We strive to hire the very best that the business has to offer. That has helped us to become flexible and agile enough to take on almost any type of construction project out there—from healthcare contracts, schools, the hospitality sector, new-build housing, or commercial office renovations."
Precision engineering
The company's comprehensive list of services includes all aspects of construction projects, from inception and the bid process, to the build and move-in phases. More recently, JC Elite Construction has been sought out for its expertise in modular construction. Modular building projects have become especially popular as they tend to take less time to complete and create less waste than traditional construction methods, which allows for lower costs. Modular building also allows for higher quality control of builds as projects are built in a controlled environment, while this type of construction allows a client to modify their design needs as they evolve.
"In the US, a combination of factors—including increasing rents, rising real estate prices and the growing cost of construction—have amassed to create a high level of demand for modular construction," says Michael. "In New York, for example, there is a big push towards modular social housing, where cost savings compared to traditional construction methods have around a 20 per cent differential. Here, and further afield, we have also seen an increased demand for the modular construction of large-scale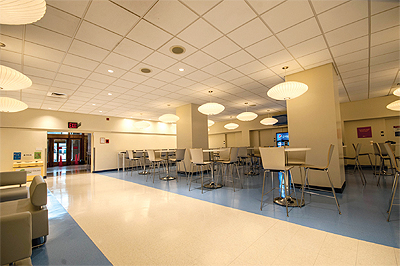 projects such as commercial office buildings and hotels."
The success of JC Elite Construction's modular construction efforts is being replicated internationally, where the company's efforts are spearheaded by its Clenn Construction business. Based in Limerick, Ireland, the company has established a 100,000-square-foot facility that specialises in building modular homes, which are in increasingly high demand throughout the country. The precision engineered timber-frame homes that Clenn Construction creates are constructed off-site and are typically ready for occupation in a little more than three weeks. At full capacity, this facility is capable of supplying 1700 homes per year.
Clenn Construction's achievements, as well as favourable market conditions, may be the catalysts for the next phase of the company's growth, with export lines into the UK and the European Union (EU) planned for the not-too-distant future. "From the market data available, there also appears to be somewhat of a housing crisis underway in certain parts of the EU," Michael muses. "Based on what we are doing in Ireland, and the speed at which we are now able to produce modular homes, we feel there may a great deal of potential for growth across Europe. While it may still be a few years away, it's an exciting prospect for JC Elite Construction and Clenn Construction."
Shared success
Turning back to present-day matters, Michael reveals that 2019 has opened up "very hot indeed," with the company well on its' way to meeting the goals it has set for itself this year. "In New York alone, I believe that we are well positioned to triple our volumes from last year," he says. "We have a number of significant modular projects on the radar, from social homes and commercial contracts to developments within the hospitality world. We have also seen a recent spark in interest from the media sector. Simultaneously, the pace is picking up in Florida, particularly in Miami and West Palm, and in Los Angeles, where we have several buildings now coming out of the ground.
"We are very proud to be expanding all over the United States, and this is primarily due to the success of our client base," says Michael. "They, for a lack of a better term, tend to end up dragging us around with them to wherever it is they set up operations. And that's because they appreciate our efforts, our people and our work ethic. The fact that these clients take JC Elite Construction along for the ride is a huge compliment to us and we are very fortunate to share their success with them."
Founded in 2016, JC Elite Construction is still a relatively young company, but considers itself to be an aggressive, high energy organisation, powered by the very best people and subcontractors available to the industry. By surrounding itself with great personalities, and utilising the latest in technology and processes, the company has unquestionably gone from strength-to-strength in a short space of time. "We try to be a little bit different than other players out there, and we like to think of ourselves as the refreshing face of construction," Michael concludes.
JC Elite Construction
Services: Construction services provider