John Nicholls is laying out ambitious plans to expand its network of stores on the back of exceptional growth since 2014
Stay true to who you are
John Nicholls is laying out ambitious plans to expand its network of stores on the back of exceptional growth since 2014
Proactivity in joining like-minded independent builders and plumbers' merchants to form a force to be reckoned with, could be one possible explanation for the recent success of John Nicholls.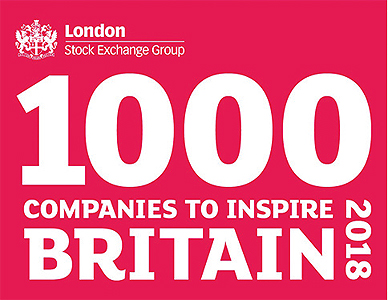 The other is staying true to its core principle to always add value for customers and keep them satisfied.
Founded in 1962, the business started in Banbury as a builders' merchant, before the sons of owner John Nicholls – Andrew and Phillip, started to introduce plumbers' merchants in 1972. At the time of its 50th anniversary, John Nicholls had 16 branches mainly within the Oxfordshire and Warwickshire areas. The real growth for the company, however, dates from 2014 when it bought J&B's plumbers merchants – a move, which has since allowed John Nicholls to double its turnover since.
To perform the acquisition, however, the company first had to do a lot of work behind the scenes, in order to muster the financial strength to compete with the market's bigger names. "In the time leading up to 2014, Andrew Nicholls and myself were instrumental in bringing together independent builders and plumbers' merchants to form a buying group called Cemco, which consisted of 20 merchants," David Hebdon, Chief Operating Officer at John Nicholls, remembers. "Afterwards, we then helped merge with another buying group that had £1 billion worth of turnover, which got us to a point where we were able to secure deals with suppliers that matched the nationals.
"J&B's were also part of the buying group and they asked us whether we would be interested in buying them. We saw this as an opportunity, so we acquired J&B's four branches in Bournemouth, and since then, we have opened two new branches on the South coast, and another three in Oxfordshire that has taken our turnover from £27 million in 2014 to £52 million in 2017," David explains.
He sheds light on the approach John Nicholls takes to ensure the continued efficiency of the company's business model. "It is important to clarify that we do not mix our builders and plumbers. We do not have a plumbing section within our builders' merchants' stores. Instead, we keep them as a separate organisation with their own stores and warehouses. We generally look at what is best for the geographical area we want to grow within, and, normally, we first open a plumbers' merchant. If it is successful and our name gets recognised, we would then open a builders' merchant or a retail or trade showroom to go alongside it." new openings
Having opened three new branches in 2017 (Witney, Buckingham, and Bicester), John Nicholls continues in the same vein this year, with a new plumbers' merchant opened in Blandford in July and another one in Oxfordshire on its way. "Furthermore, we are currently refurbishing two of our plumbing stores – in Kidlington and Banbury, to make sure that the environment is right and the customer feels comfortable, when they come in," David points out.
"Everything we do, is to ensure that we stay true to our core trade customers. There are three elements that we need to keep doing – first, ensure we buy well; second, make sure we have the right environment in the stores, so the customers feel valued; and third, maintain our service at the highest level possible," he claims. "To give you an example, if we are to open a new store, we open a trade showroom with it, for our customers to use it for demonstrating products to their own clients."
Further expansion
John Nicholls' astonishing growth in turnover has also caught the London Stock Exchange Group's eye, as the latter included the merchant to the 2018 edition of its '1000 Companies to Inspire Britain' list. "For us, it is a recognition that we are doing our job right. When we talk to customers, we make sure we let them know that we have been praised for our work. It is great for them to know that we are a good company to do business with," David comments. "What is more, bearing in mind that attracting new staff is one of the biggest challenges for us these days, it is good that
we can instil confidence in our prospective employees that they have an opportunity to join a good and solid business.
"In fact, we are currently putting a plan for the future in place, and part of it will centre on finding new managers who can set up a business and look after it," he discusses John Nicholls' agenda for the near future. "Our goal is to link the business in Oxfordshire and Warwickshire with the business in Bournemouth within the next three to five years, by moving down the A34 corridor. This is why we are looking for new people to join us and help us achieve this objective. As an independent company, we have a very flat structure, which enables us to make quick decisions and take new opportunities when we see them."
Finally, David provides us with an expert opinion of the dominating market conditions and how John Nicholls navigates its way through a highly competitive marketplace. "The uncertainty around Brexit has had an effect, which we are trying to minimise. Given that our core customers are small to medium-sized providers of extensions and refurbishments and we are not involved with large house builders, we can benefit from the insecurity in the economy, because people do not move and if they have money to spare, they would rather make improvements around the house they currently live in," he reasons.
"We also try to avoid seasonality, having both builders and plumbers' merchants. The peak business for the former is during the summer, while plumbers' merchants' services are more sought-after in the winter when it gets cold. It is a difficult marketplace, but we are working hard to ensure we can maintain our margins and profitability. It is easy to get sidetracked into doing an activity that is away from your core competences, and I am proud that we have avoided that. I firmly believe, and this is something I constantly tell my staff, that if you stay true to your values, true to what you are as a business, and true to your customers, you will be successful," David concludes.
John Nicholls
Services: Building and plumbing merchant