Constructing a reputation
A fast-growing company that has already completed some significant projects, Kapex Construction is a North East based principal contractor delivering an innovative approach within the industry
Having only been established four years ago, Kapex Construction could be considered a fledgling to the industry. However, with a management team that can draw upon over 150 years of combined experience, this young and ambitious company hit the ground running in 2016 and in just four short years it has already completed several significant contracts, with many new schemes on the horizon.
It was father and son team Brian and Gary Morton that joined forces to create Kapex Construction's parent Morton Group as a property development, construction and real estate company. Alongside Kapex Construction, the Group includes Curtis PDC, LOK Developments, and Regents Gate Homes, and this arrangement means that it can act as both developer and contractor on building projects. Identifying what sets the Group, and Kapex Construction specifically, apart from the competition, Chris Nunn, Business Development Director noted that the company's workforce is employed directly across all disciplines from apprentices through to master craftsmen, and this brings multiple benefits.
"By carrying a lot of our own trades, we can turn around a job more quickly than others or we can look to self-deliver packages rather than sub contract out, meaning that self-delivery is a big thing," he said. "We were also ambitious when recruiting our management team, but that experience has really helped us, with our directors being well known in the north east, and bringing exceptional knowledge with them. We are now trading at a level where we can justify those overheads, but we were forward-thinking in the fact that we brought those people in early."
Chris also highlighted Kapex Construction's approach to client relationships as a differentiator, and he gave an example of this in action. "We work very closely with our clients to give them a solution, and a job in Durham illustrates how we do things a bit differently," he said. "Other contractors had previously priced this particular scheme, and because the design side wasn't to the right level, they had to factor in a lot of risk, and as a result the cost was coming in at £4.1m. We managed to work very closely with the client and explain how they needed to spend a little bit more money on the design and investigations into the ground to get a more accurate price. We are now delivering that project for £3.7m and our client has a job that he can take forward at around £400k-£500k less than other people were pricing because the risk has been reduced."
Close-knit culture
Having worked in the construction sector for many years prior to founding Morton Group, Brian and Gary Morton had a clear vision of what clients need from a contractor and reflecting their insight into the market, the Group's turnover has consistently risen as its name and reputation gather momentum. Chris gave a bit of extra information on the other two divisions, LOK Developments, which specialises in acquiring land and buildings, and Regents Gate Homes, which is a home provider. "LOK Developments have got three developments on site at the moment that are our own and within Kapex Construction they will account for £17m of turnover this year, and one of these, Regents Plaza, is just across the road from our office, and was a key milestone from the group," said Chris. Regents Plaza comprises 70 apartments in Gosforth, Newcastle upon Tyne, and the existing building is part of the extensive regeneration of a once exclusively commercial area.
What makes Regents Plaza, formerly Eagle Star House, so interesting is that it involves the conversion of a concrete framed office building into luxury residential apartments, which are being sold by Regents Gate Homes. Chris pointed out that this type of scheme benefits from a government planning policy called permitted development rights. "These rights make it easier to obtain planning permission to convert from an office into residential," he said. "As long as you are not scared off by taking on an existing building, and the floor plate works for a conversion, then you can benefit from the existing structure, depending on its state and what it is made of. A concrete frame is a good starting point as you are unlikely to see deterioration in the structure. It is not an area that we are specifically focused on, but we have already learned a lot from the two jobs that we have nearly finished [the second being the £6.6m redevelopment known as 'Eldon House' being delivered for a client] and we are expecting to pick up a few more opportunities too."
Not intimidated by unusual or complex projects, Kapex Construction is able to think out of the box to find fresh solutions to old problems, unconstrained by traditional approaches and methods. This not only requires a variety of technological solutions – in Chris' words: 'not many businesses our size use our level of software' but also a very strong team ethos. This includes a focus on team activities, as well as a dedication to 'growing its own' – developing and training staff to add to their skill sets. "We work hard to bring in people who buy into the company and can see the worth in us investing in them," agreed Chris. "We have five full time personnel who are at University on day release, and we believe it is important to invest in staff and training because at the end of the process it gives you a very skilled and loyal member of the team. One of our project managers started 15 years ago as a plasterer with Gary and Brian at their old business, and he is now at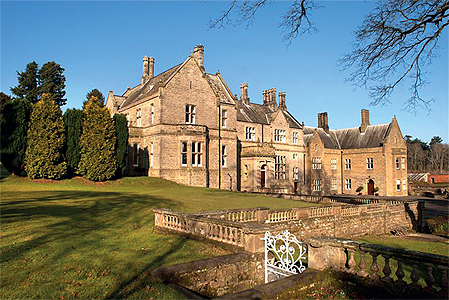 University doing his degree!"
Given its close-knit culture, it was second nature for Kapex Construction to prioritise the safety of its staff in response to the Covid-19 outbreak, closely following government guidance and focusing on external activities where people were working in the open air. "We shelved any internal works until we were able to implement safe working practices around the appropriate guidelines," added Chris. Like the rest of the sector, the pandemic caused what Chris describes as a 'dent in turnover in April and May' but he was happy to report that activities have 'ramped up to pretty much normal now'. "It's a shame as this will be our best year to date, but April and May will have lessened it a touch. Some jobs have been delayed, but I think we will recover the turnover – things are looking really rosy and we are still planning to double our turnover again this year."
Bigger value schemes
As Kapex Construction and the rest of the Morton Group look to the future, Chris predicted further expansion and entries into new areas, as its starts working on some small educational jobs, pharmaceutical jobs, commercial jobs, office fit outs and some industrial new build work. "We are also starting to look at schemes in the public sector, which is a much more competitive marketplace than private sector," he added.
"In time, we are also looking to expand out a little bit further beyond the north east, with one of the jobs we are talking about in Yorkshire, and we have looked at projects further afield with existing clients, down towards London, but we haven't committed to anything like that yet. We are pricing a lot of work at the moment and it will be interesting to see how it goes this year."
The management team at Morton Group also has its sights set on bigger value schemes – with the personnel having previous experience in much larger contracts, they understand what is required to deliver higher price work, and as Chris noted, by gradually expanding in this area, turnover will increase naturally, rather than continually adding more and more smaller projects.
With its plans for the future illustrating that Kapex Construction will continue to rise to new heights, Chris concluded by pointing out that however complicated a project may be, and however simple it sounds, overall the most important deliverable is doing 'a really good job'. "We are quoting on repeat work now, where customers have been impressed with our speed and quality of delivery, they have seen our ability to get a job done and that we work with clients in a very non-confrontational way," he stated. "We are a young business, 33with a well-established team, and the ambition is to achieve £25m-£30m turnover this year and beyond that, to be honest, the sky is the limit!"
Kapex Construction
www.kapex.co.uk
Services: A leading building contractor offering complete building and civil engineering solutions