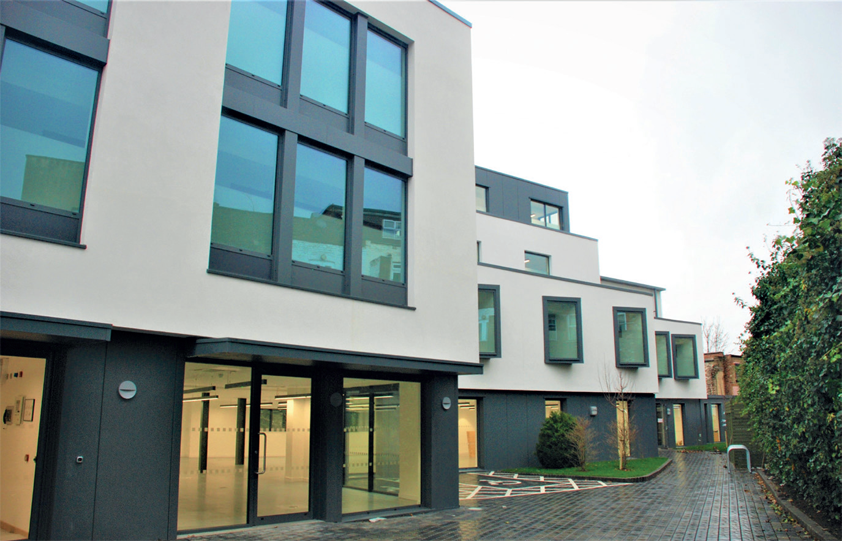 One of a kind
When Kind & Co turned 70 years old in 2015, it invited all its employees and long-term business partners to define what they believed to be the company's key values. The exercise resulted in the 'The Kind Effect', a collection of 11 principles that drive the business and translate into everything the company does. Among the phrases chosen to summarise Kind & Co by those that know the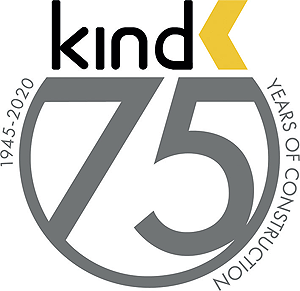 business best were: neighbourly polite, respectful, caring, safe, professional, and considerate. Speaking to Construction & Civil Engineering Magazine, Kind & Co's Joint Managing Director, Bill Bassenger, asserts that the values are way more than just words.
"From the outset, in 1945, Kind & Co was involved with war damage repairs and regeneration work," Bill reveals. "Following this, it continued to deliver much needed housing for post-war London. In the late 1950s, Kind & Co acquired a major client: Greater London Council. This unlocked many opportunities for the company in an array of sectors including schools, council housing, arts projects, sports and medical centres, setting it on a path to the future.
"Things have changed a lot since then, but our values are the same. Onsite, we have a determination to make use of local labour where possible and communicate clearly and openly with our neighbours, maximising understanding and minimising inconvenience. This has resulted in close liaison with schools, charities and local support groups, and we are a major sponsor of the first London Borough of Culture 2019 (Waltham Forest) where our support created a 1000-volunteer programme that has provided experience and training to a wide cross-section of local people and facilitated the safe presentation of many events."
Award winners
Three quarters of a century after it first started building houses in London, Kind & Co continues to deliver high quality modern construction projects. Today, the company's Head Office is based in Leytonstone, where it has operated since 1985. In 2017, after securing its largest contract to date – a £28 million residential scheme for the London Borough of Sutton – and in recognition of the value of a presence in South London and the southern M25 corridor, Kind & Co added a regional office in Airport House, Croydon. Taking on both new build and refurbishment work, the company operates across five main sectors in the South East: Residential, Care, Commercial, Education and Health.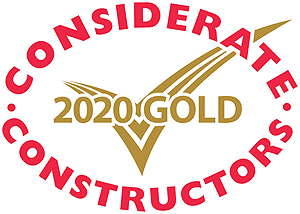 "Prior to the commencement of each contract, we assess the viability and buildability of a project," Bill says. "The company's design team then helps to develop project designs through the RIBA stages, before handing over to our project managers, site managers, surveyors and tradespeople who manage the daily logistics and practicalities of delivering a high-quality product. We have longstanding expertise in the construction sector and are able to contribute to a wide range of industries. We believe this helps to set us apart from our competition."
Over the last few years, Kind & Co has completed a number of significant projects, including a residential refurbishment and roof top extension in St John Street and Friend Street, as well as a commercial nine-storey office and retail project in Berners Street, Fitzrovia and are well advanced in building a new residential scheme in Calcutta Road, Tilbury, However, the company's most celebrated recent project took place at 4 Ingate Place, Battersea.
Winner of the Considerate Constructors Gold National Site Award, Kind & Co's work at Ingate Place was recognised for the company's 'exceptional approach to considerate practice', 'brilliant work within the local community' and 'respect for safety and the environment.' Carried out for CWC-Group, the project itself consisted of the spacious refurbishment of an existing two-storey building, as well as a major extension, adding two additional storeys to a high-end, open plan office building, which included large glass elevations to enhance natural light. As Ingate Place is situated very close to neighbouring residents, local businesses and a busy rail line, careful planning within the local and wider communities was an essential contributing factor to the project's successful delivery.
New frameworks
Owing to the positive reception of Kind & Co projects like Ingate Place, the company continues to win further business in 2020. In this year alone, Kind & Co has successfully secured a place on three new frameworks – Hyde Housing, Connected Partnership Framework and LB Tower Hamlets DPS. These three frameworks run from 2020 through to 2024 and 2030 covering projects in Housing, Education and related works.
Tony Battle, Kind & Co's other JMD explains more: "These three new frameworks are a welcome addition to our established frameworks and loyal client base for whom we have been successfully delivering projects in all of our sectors for many years."
2020 was always going to be a big year for Kind & Co, with the company celebrating a milestone 75 years in business. As the company has developed and evolved over the decades, one element has remained the same – a dedicated core of reliable and diligent employees. To recognise the commitment shown by its workforce, in 2020, Kind & Co took the major decision to launch an Employee Ownership Trust.
"We are committed to our staff and in turn we have extremely hardworking and loyal employees. As well as offering quality training programmes to help staff develop their skills, we are always looking for ways to keep them happy and motivated, as this has a direct result on productivity, which in turn secures longevity and success for the business," Bill declares
"One of the best ways we believed we could do this was by including our staff directly in an Employee Ownership Trust. It means that all employees, providing they have worked for Kind & Co for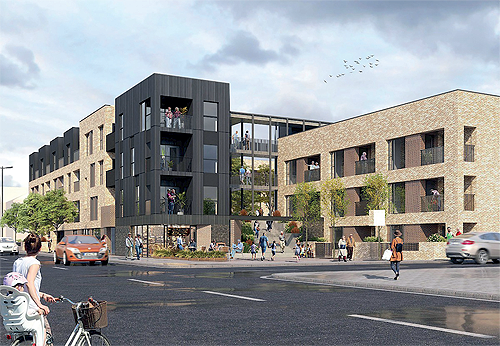 12 months, will be entered into the scheme and will share in the future prosperity and profits generated by the business. Employees will not be shareholders, but instead 75 per cent of shares in Kind Management Ltd have been transferred into the Employee Ownership Trust, which is then managed by a team of independent trustees. We feel that it is a fantastic opportunity to share all the benefits and results of the great work each individual employee has brought to Kind & Co. It demonstrates our trust in our workforce and will only strengthen the future of the business."
Future growth
Of course, 2020 has not afforded Kind & Co too much time to reminisce on its longevity and success. Like all businesses, the company has been impacted by the Covid-19 pandemic, which has required it to showcase a great deal of resilience and adaptability. As a company that has always valued safety above all else, Kind & Co was already in a strong position to protect its employees when the virus hit, and for much of the year, team members have worked on a rota basis, both from home where they can and the office, as part of a phased return in strict accordance with government guidelines and a robust office operating procedure which continues to evolve.
Despite the challenges, Kind & Co remains in a position to grow in 2021, building on its experience and the firm foundation of its heritage. As well as investing in developing its sustainable and strategic growth; quality, knowledge and service will be key drivers as the company moves into the future.
"With London and the South East requiring extensive residential development to meet demand, our experience and focus in this significant sector provides considerable opportunities for the future of the organisation," Tony notes. "It also places us in a perfect position to contribute to the Care, Education, Commercial and Health sectors that support the communities being built. Most importantly, we will continue to deliver over and above to our valued clients and remain committed to our truly dedicated staff."
Kind & Co
www.kind-build.com
Services: Construction contractor