Kingston Modular Systems prides itself on delivering fully-customised modular building solutions for well-established customers across multiple sectors, creating original structures that challenge the conventional in modular construction
Personal touch
Kingston Modular Systems prides itself on delivering fully-customised modular building solutions for well-established customers across multiple sectors, creating original structures that challenge the conventional in modular construction
Starting from the premise that its clients are looking for products that will give them a real differentiator in the modular construction market, Kingston Modular Systems has developed as a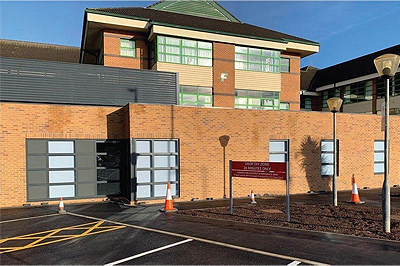 manufacturer of timber and steel-framed buildings that offers fully-customised solutions to a wide variety of industries. The company has built extensive experience across sectors such as education, healthcare, leisure, commercial, and construction, for which it provides a range of products. These include amenity buildings, reception units, sales and marketing suites, classrooms and nurseries, operating theatres, and, as of late, luxury lodges for the park homes industry.
"Whatever the type of building we are contracted to do, we work closely with the client and engage with them early on during the design process, in order to give them something that makes them different and is perfectly aligned to their vision for the building and its functionality," comments Kris Robinson, Commercial Director at Kingston.
The operational process followed by the company has gained the confidence of clients from the aforementioned sectors and, as a result, Kingston has delivered a number of projects in recent times. Among these are a new A&E unit, a new modular school, and a four-storey building in Central London. In addition, the manufacturer has also won a significant amount of business in the nuclear sector and has delivered work on the Thames Tideway scheme.
"What really enables us to thrive, is the strength of our team and our long-standing presence within the industry, which has made it possible to establish positive relationships with our customers," Kris maintains. "We offer quality that is rarely seen in the marketplace and this is increasingly being recognised as the Kingston brand."
Kingston Modular's sister company – Kingston Park & Leisure Homes – is the point where all the elements of the organisation's philosophy converge most patently. Owing to its pedigree in modular building, Kingston decided to diversify into the park and leisure homes market, targeting its top-end segment. Kris goes into greater detail on the rationale of the move: "When we first entered this area, we were driven by the idea of offering something better than the caravan technology, which is traditionally associated with leisure homes.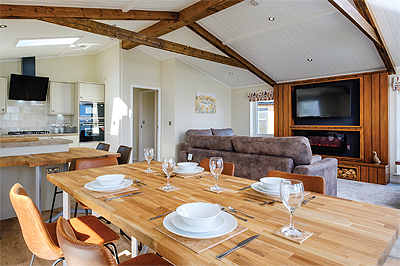 "To do this, we have made sure that we provide clients with all the choices they want as regards fittings, kitchens, bathrooms, floorings, you name it. Fundamentally, we deliver fully-customised solutions where the layout of our lodges ideally serves any owner's needs," he continues.
"Moving onto production, we are committed to working in the most transparent way possible, hence the open-door policy we have established, where the customers are more than welcome to come and visit the factory, and see how their units are being built. It is part of our offering designed to give them extra peace of mind that we are building exactly what we have promised to build."
One of the most remarkable ongoing projects for Kingston Park & Leisure Homes has been the development of a total of 25 lodges for a site that is due to open in September. For the first phase including ten buildings, with 15 more to follow, the manufacturer has been working in close collaboration with the client, strictly following its guidelines. "It has been very exciting to be involved from the beginning of the programme and to understand its goals, so that we can deliver our work in line with the customer's requirements. I am pleased to say that we are on track, currently developing a set of five lodges," Kris updates us on the progress of this particular scheme.
When asked about his future aspirations for the growth of the park and leisure homes side of the business, he makes it absolutely clear that the company treasures its client relationships way too much to pursue transition to mass manufacturing. "We want to know who are clients are and I really cannot stress enough the importance of adding a personal touch to our work," Kris explains. "Therefore, we will be happy to keep an average rate of two lodges per week, which will give us a capacity of 100 buildings a year, instead of aiming to build 30 or so lodges a week. We are a lot more interested in deepening our partnership with a select number of clients and becoming a valuable manufacturing arm for their organisation, thus allowing them to focus on other important aspects of the business."
Primed to set the foundations for a sustainable, long-term growth, Kingston's immediate future will seemingly be one of active brand development. The company is aiming to establish itself as a recognisable name in the industry, before pushing forward to become its leader Kris concludes: "It is our realistic expectation that in five years' time, we can become the reference point for service quality within the modular building sector. Ultimately, we are here to help people and facilitate the realisation of their ideas, and we are more than ready to take on any challenge."
Kingston Modular Systems
Services: Modular building solutions