Kingston Modular Systems delivers high quality modular buildings for all markets
Exceeding expectations
Kingston Modular Systems delivers high quality modular buildings for all markets
While it may have only been founded as recently as April 2016 and as such can be regarded as a new name in the market, Kingston Modular Systems can in fact draw on over 150 years experience in the modular building sector. Thanks to being established by a dedicated management team with decades of valuable knowledge, and the support of a production team with over 500 years of industry experience, the company has been able to develop and deliver a wide range of timber and steel framed factory-manufactured buildings that range from offices to operating theatres and lodges to living accommodation.
From its factory base in Hull (which is regarded by many as the heart of the modular industry) Kingston Modular Systems works with its clients from initial design through to installation and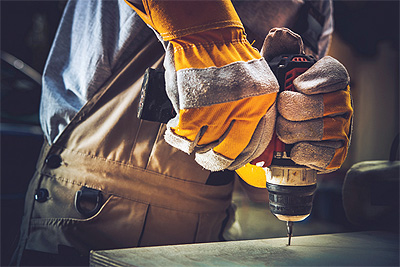 completion, with a prime focus on quality and exceeding expectations. Delivery of a high quality building may be the end result of a contract, however, Kingston Modular Systems is there to assist at every stage, bringing a personal service and collaborative approach that enhances customer relationships.
Furthermore, working with Kingston Modular Systems brings benefits to clients in a variety of ways – not least of which are reduced lead times and costs. Other factors include:
Predictability & Speed
By building within a factory environment, Kingston Modular Systems ensures that each building will be delivered to an agreed timescale and that clients avoid costly disruptions due to adverse weather or trade shortages for instance. Studies have illustrated that offsite building methods reduce build times considerably resulting in significant reductions in site costs and earlier occupation.
Quality Control
As each building is manufactured in a controlled factory environment Kingston Modular Systems is able to ensure that its high standards are delivered throughout the construction process.
Environmental
Kingston Modular Systems is committed to reducing the impact on the environment by improving building performances, reducing and recycling waste, and reducing noise and pollution. Clients can be assured that materials are obtained from sustainable sources and that the factory fully embraces and utilises the latest technology.
Another factor that sets Kingston Modular Systems apart is its desire to understand each and every project presented by clients, and it is able to offer true flexibility in its approach to providing customers with the exact building that they require – designed to suit their needs and budget. The business describes the variety of practical and cost effective solutions that it is able to provide as 'endless' – but to give an overview, this includes the construction of:
Offices
Classrooms & Nurseries
Welfare Blocks
Amenity Buildings
Reception Units
Sales & Marketing Suites
Operating Theatres
Hospital Wards
From this list it is apparent that Kingston Modular Systems has experience working across all sectors from schools and hospitals as well as providing modular building services for the construction, commercial and leisure industries.
By looking at the growth and success that Kingston Modular Systems has already experienced, the founders of the business clearly had a vision of what they believed clients need in this market. By formulating its strategy around the years of experience accumulated by the team, it is able provide a full and complete end-to-end service. Customers are able to ask for assistance where needed, whether that is at the start with budget costings and bespoke design, or planning approval and building regulations or finally manufacture and site installation. As the company's website states: 'Our success is based on our understanding of our clients' needs and our commitment to providing high quality building solutions.'
Looking forward to 2017, Kingston Modular Systems is expecting its turnover to exceed £5m in its first year of operation. It is clear that as a young company with an ambitious outlook, Kingston Modular Systems embodies the flexibility and adaptability of today's generation of demanding, knowledgeable and tech-savvy clients. With a strong order book already established, Kingston Modular Systems is only just beginning on its exciting journey towards becoming a modular building supplier with reputation for excellence to which others can only aspire.
Kingston Modular Systems
Services: Modular buildings