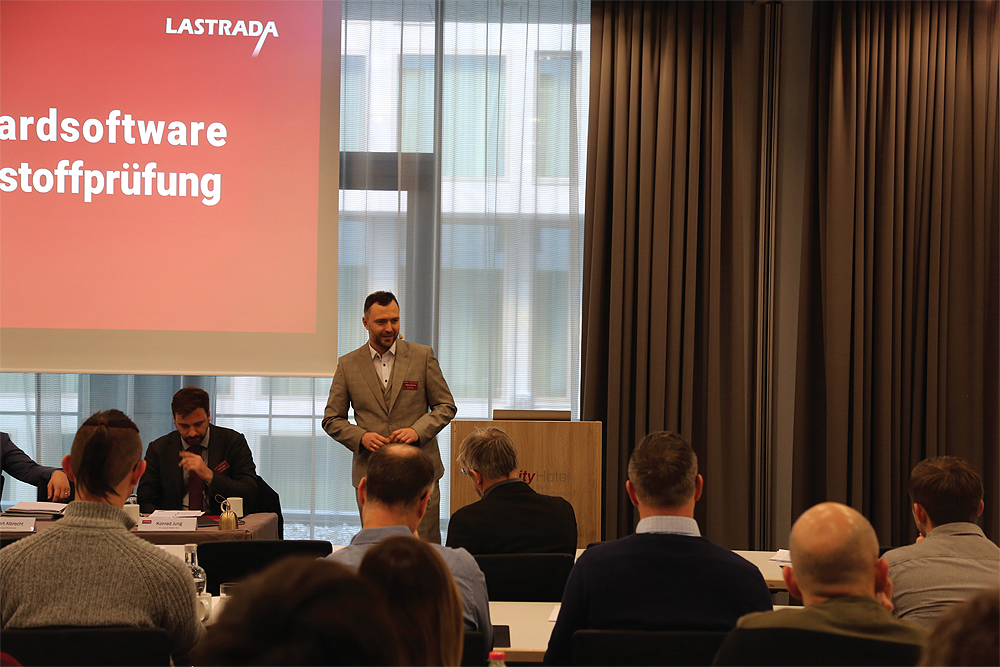 Ushering in the digital era
The mid-1990s could hardly be described as the heyday of the German construction market. At that time, the traditionally strong sector was in recession and digitalisation was still an alien concept. Meanwhile, Dr Hermann Jung had finished his career at university and was up for a new challenge. Convinced by his brother who was running a private lab for construction materials testing and demonstrating foresight in predicting trends, he decided to develop a software for professional laboratories working from his own garage in Berlin. The year was 1995.
Fast forward 25 years and today LASTRADA is the software of choice for some of the largest materials producers, contractors, and private and public labs not only in Germany, but also increasingly around the world. To this day, over 200 companies from 19 countries have made use of the business' solutions.
LASTRADA is first and foremost a matter of trust. The company takes pride in its highly-skilled team of developers, which has devoted its efforts entirely to the creation of a reliable platform for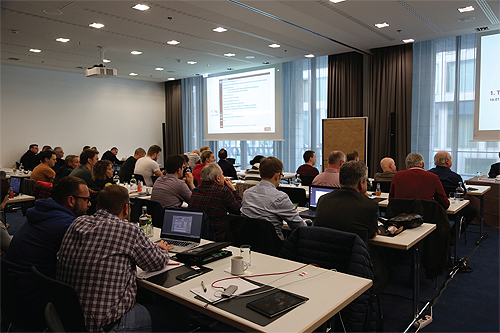 the world of construction materials testing and construction site logistics. According to Robert Albrecht, the Managing Director, it is the broad functionality of LASTRADA that is one of the product's biggest strengths.
"LASTRADA is the standard software for construction materials labs working with concrete, asphalt, aggregates, and soil," he begins. "It is a unique feature of the product that all possible tasks in the laboratory and around quality control can be supported and digitalised. Our modern and robust technology allows us to interface with other systems such as ERP, plant, and equipment, so that data is not entered twice, and we also offer the best functionality and fast time-to-market development. In short, LASTRADA is the solution for integrated quality control throughout the construction process, as it secures quality at its origin."
No matter what LASTRADA does, it is driven by customer needs and results in a working solution. Robert points out that most of the company's developments go into standard solutions, which can be used by multiple customers. "That is usually the case, because it offers cost savings in comparison to individual programming. For example, we have developed standard interfaces to exchange recipes and deliveries, which is used by a dozen industry partners. Nevertheless, we have also been involved and enjoy doing individual programming when requested," he adds.
If digitalisation was virtually non-existent when LASTRADA was starting in the 1990s, the beginning of the 2020s is no better time for the concept to thrive. "People everywhere talk about that," Robert notes. "We have been driving the digitalisation and automation of the construction process for years now and we are ahead of the game in helping to build a digital road database, BIM, and other systems.
"To further promote our activities in the field, we have signed up for the UK Concrete Show that will be held in Birmingham in March. It will be our first appearance at the event and we hope to get in touch with potential customers and the wider industry," he announces.
Speaking of LASTRADA's properties that make the software an ideal solution for the concrete industry, Robert remarks: "We support the whole workflow of a concrete lab – from recipe design, via product administration and mass operations, right through to testing and conformity evaluation. As mentioned earlier, we exchange data with other systems to automate the processes, which means that we can minimise manual errors and show workflows in real time."
Free seminar – 1 April 2020
The UK Concrete Show will present LASTRADA with the opportunity to introduce its recently-developed concrete mobile app. The company has designed new dashboards for software users to make LASTRADA even more customer-friendly. Robert discusses: "The concrete product dashboard shows all products and their requirements, and a recipe, while the QC dashboard displays a summary of all QC data on one screen. Finally, the lab dashboard shows the status of all lab work, including samples, people, and finances. Importantly, all of the dashboards feature strong filters and sorting functions to help users fine-tune their view of the data."
As it became clear, one of the main goals of LASTRADA at the UK Concrete Show is to connect with potential new customers and generally raise awareness of LASTRADA and its capabilities. Intensifying its marketing efforts across the UK is in line with the business' ambition to grow a stronger presence in the British Isles. In fact, mere days after the UK Concrete Show (on 1 April 2020), LASTRADA will hold its Annual Free Seminar in Manchester. The event is for potential users of the software from across Europe, the idea behind it being to give them a chance to discuss the latest LASTRADA features and updates, as well as a variety of topics related to materials production, materials testing, and materials installation on the continent.
"One of our objectives for 2020 and a bit beyond, is to make LASTRADA the product of choice for the concrete industry in the UK and elsewhere in Europe," Robert states. "In the long-term, we aspire to be a software provider globally. We have a daughter company in North America called LASTRADA Partners, whose advanced engineering expertise enables them to provide the US and Canadian construction materials and geotechnical industry with individualised software solutions and additional customer support. We are currently leaders in the asphalt market in America and, given the way LASTRADA is performing, we find it reasonable to think that we can achieve market leadership in our other targeted sectors, too, within the next five years," he concludes.

LASTRADA
www.jpsc.de
Products: Software for construction materials laboratories