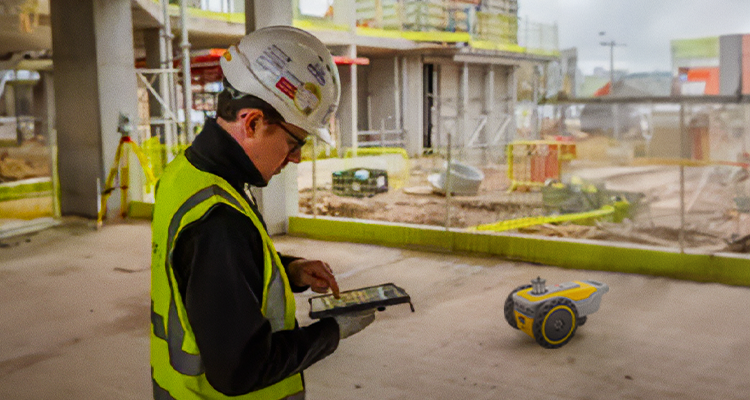 HP SitePrint launches in North America and UK to boost construction industry productivity
The company's robotic solution accelerates complex construction site layouts, delivering up to ten times the productivity of manual techniques
HP Inc announced full availability of HP SitePrint in the US, Canada, UK and Ireland following a successful 'Early Access Program' with some of the biggest names in construction. The product is a robotic solution that prints the most complex construction site layouts with pinpoint accuracy, empowering construction pros with as much as ten times the productivity of manual techniques.
As a $9.7 trillion-dollar industry, the construction sector represents almost 10 percent of the world's GDP, resulting in a sizeable impact on the global economy. However, the industry faces challenges in productivity and human resourcing.
Although labour productivity in manufacturing has grown an average of 3.6 percent a year over the last two decades, the construction sector has lagged with only a one percent increase over the same period, according to McKinsey.
Subsequently, slow adoption of digital technologies compared to other sectors is seen as a key reason for sluggish productivity in construction.
HP SitePrint has been making impressive headway. "On our first day with the device we did a competition between SitePrint and a manual layout team of four people.
The HP solution laid out seven or eight rooms in the time it took the manual team to do two or three!" Gerardo Rivera, COO of L5 Drywall Inc. recalled. "Now we can free up resources to start laying out track much earlier, helping move the project forward faster. With HP SitePrint you can help eliminate mistakes and move weeks ahead in your schedule."