Lemcon Ltd is an international project and management contractor, operating around the globe
The concept of service
Lemcon Ltd is an international project and management contractor, operating around the globe
Lemcon Ltd, a significant project management, telecommunication and full range infrastructure contractor within Finland, is the international arm of the Lemminkainen Group of companies. A leading Finnish construction group, Lemminkainen was founded in 1910. Operating internationally in all sectors of the industry, the group employs over 8000 people.
Originally, Lemcon Ltd began operating when Lemminkainen's civil engineering unit was established in 1972. Incorporated in 1992, Lemcon's activities have been directed by customer-orientation, cost efficiency, open-mindedness and the systematic search for new challenges. Today, Lemcon Ltd. is a true pioneer of the export of Finnish construction expertise, having operated in more than 60 countries on every continent.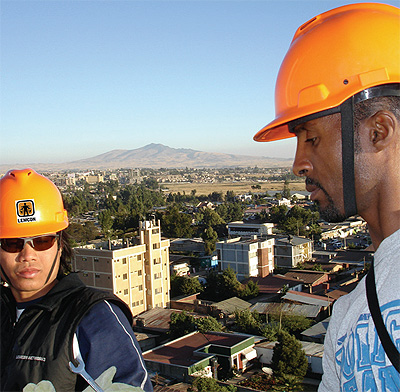 "We have always been customerfocused and our open-minded approach means that we are always willing to listen to clients' requests," explains Matti A. Mantere, Lemcon's president. "In many cases our enthusiasm to experiment has led us to follow our customers on pursuits around the globe, gaining valuable knowledge and experience. We call our unique, open and flexible customer-focused business model the 'Lemcon service concept' and it has been developed to generate added value for the client. At the core of our business are common basic values – we do what we say we will, taking responsibility – this has given us international success."
Although every project is individually unique, Lemcon's systematic approach to construction and its ability to listen while using its knowledge to influence a project means the company is able to anticipate potential problems and ensure all projects are completed on schedule and within the budget. "Seeing an international project through to completion requires extensive knowledge of local conditions," says Matti. "We have that knowledge."
With a focus on exporting expertise around the globe, the company has gained 30 years experience of operating internationally. However, despite this international focus, as Lemcon's home base, Finland remains a significant market, while the importance of Russia as an export market is ever increasing.
Lemcon's order book continues to grow, providing a strong platform for a successful business and future growth. "The Finnish infrastructure market will remain lively for the next few years," he adds. "There is a lot of ongoing infrastructure work; obviously, however, the boom witnessed over the last few years – remember in 2005, we achieved record turnover figures – cannot automatically continue. There will still be growth, but it will be stabilised growth.
"Baltic countries and the Nordic region will play a key role in our development," continues Matti. "We will also keep a close eye on developments in Russia – how this market develops over the coming years will hugely influence our thinking. Russia is a significant market for us, as it is for all Finnish based companies, so it would be great to achieve more success there. We have been growing by an average of 20 per cent each year for the last few years, returning large profits on each occasion. I think as a group, we will stay in that sort of growth range, but it depends on how the Russian market develops and the success of other Lemminkainen members, such as Lemcon's telecom network construction firm, Lemcon Networks Ltd."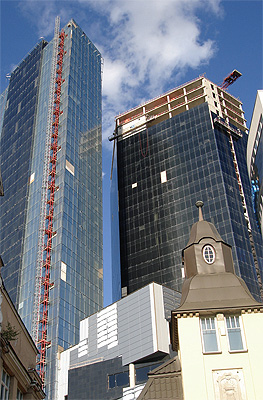 Indeed, a vital aspect of Lemminkainen's future is the evergrowing networks business. Lemminkainen first entered the telecom projects market in 1996 and Lemcon Networks Ltd. was established in 2000. Lemcon Networks Ltd. provides professional project management, implementation services and resource and operation supplies for mobile telecom network projects.
Talking about some of the factors behind Lemcon's success, Mantere explains: "We are customer orientated and try to develop long term relationships. We also have a lot of international experience, which means we have an intimate understanding of local conditions and needs. We first went international as far back as 1972, something very few people in this country were prepared to do at the time. Therefore, it is fair to say we now lead the way in that respect.
"Our international reach means we are seen by the very best young talent in Finland and around the world as an attractive employer. Fortunately, this means we are able to recruit talent simply because of the appeal of going abroad and our ability to nurture and develop them. The management of international construction projects requires more than efficient project management, so our cultural understanding, language skills and experience have made us truly professional in international work – hence it is crucial to recruit the best staff."
With a quality management system that meets the requirements of ISO: 9001, Lemcon is able to consistently maintain and improve its services. "Customer satisfaction is our foremost objective in everything we do. We take full responsibility for everything we do and our entire operation is based upon the principle of continuous improvement. After all, anything worth doing is worth doing well," he adds.
He concludes: "Lemcon has always been able to focus its competency to offer added value to clients. Lemcon is a relatively big company, yet we adopt the necessary flexibility to take advantage of the new contract types, while also bringing innovative, fresh ideas to the industry."