Les Forshaw is one of the UK's leading fire and flood restoration specialists
The restoration game
Les Forshaw is one of the UK's leading fire and flood restoration specialists
Established in 1948, Les Forshaw specialises in work to repair damage caused by fire and flood. The business was originally founded to meet the growing demand for painting and decorating services with an emphasis on quality and reliability, a philosophy that is still very much apparent today. As the company has expanded into various building and contracting sectors, it has bolstered its workforce with a number of skilled and knowledgeable professionals. The organisation has grown at a considerable pace in recent years and, as a result, it is poised to open a number of new offices in the Northwest of the UK.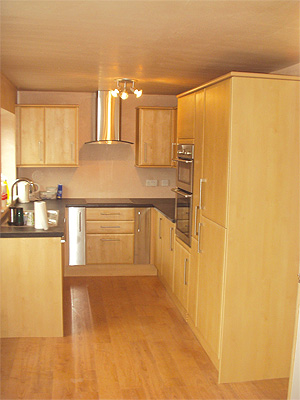 The company has proven credentials in the fire and flood restoration field and is the nominated contractor for many of the leading claims handlers and loss adjustors such as Crawford and Company, UK Assistance, Merlin, Gabb Robins and Eastwell. Its track record was enhanced last year when it played an integral part in the clean up operations in Hull, Grimsby, Doncaster, Sheffield and Wakefield, which were badly affected by some of the worst flooding the UK has suffered in decades. While the scale of the disaster was considerable, Les Forshaw displayed all the necessary competences, from initial response to final completion and everything in between, further cementing its standing as the sector's number one choice.
Its new facilities, which are expected to be operational by the end of the year, will be located in Cheshire to service the Manchester, Shropshire and Staffordshire postcodes. This forthcoming development follows the recent opening of new offices in Liverpool, Bolton and North Wales, which was made possible after the company secured new financing from Yorkshire Bank. The expansion will not only allow the company to attract more clients in its traditional area of business, but also to look further afield as well.
Elaborating, Liam Hanlon, director of Les Forshaw, comments: "We workwithin a niche market and you have to have a history and proven pedigree to be successful. We have both of those so it's important that we build on these strengths. The aim has always been to build a successful and sustainable service and building company that can meet the expectations and requirements of the insurance repair industry. Those standards are very high because you are working with large corporations so we have strived to stay a step ahead and stand out.
"Being at the head of this market enhances the reputation of Les Forshaw and as such we plan to attract more commercial and managed residential business as well as growing with the clients that we already work closely with. Our customer base is increasing so we have started to work on becoming more directly involved with companies. We'd like to keep growing at the same rate and expand into planned maintenance and refurbishment as well as developing our clientele in the insurance industry."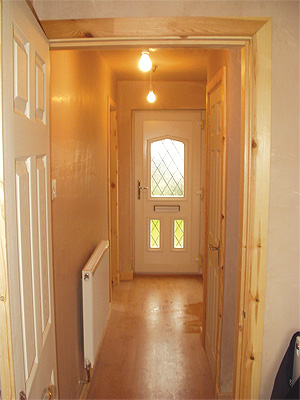 In line with its ongoing programme of expansion, the company has implemented an Integrated Management System (IMS) together with a number of improvements to an already state-of-the-art IT system. "These improvements include Fibre Optic Internet connectivity at our head office with four hour repair on failure, should this fail we have also implemented an immediate failover line. Our head office is backed with an array of HP servers that spread the load of our requirements across multiple redundant systems; this entire solution combined will guarantee a fast and reliable turnaround on all claims. Also with our new Web Based Management and Reporting Systems we can begin to allow secure data access to our third parties, this will help keep our suppliers, contractors and customers fully informed at all times,which is important in disaster management and restoration. The centralisation, and indeed the client information management systems, will be key to the future growth of the company," Liam says.
As will the new employees who join Les Forshaw as the business expands. The company has a proud tradition of skilled personnel that can deal with the various demands of the construction industry. This includes accomplished tradesmen working in a domestic maintenance environment to versatile teams capable of refurbishment, repairs, redecoration and more. This philosophy of employing the best in the business is one that is set to continue, as Liam explains: "We only bring in employees who are suitably qualified to do the job. Once here, they are trained thoroughly so they can best operate our systems and procedures. It is a long-standing practice and one that has been consistently successful."
The same could be said for Les Forshaw's proud environmental record. The Site Waste Management Plan (SWMP) ensures that approximately 85 per cent of the company's waste is recycled as well as the safe disposal or repair of white goods. Its carbon footprint is also closely monitored with recycling centres on both sides of Liverpool's River Mersey used to reduce carbon emissions from transportation and increase general sustainability. Such green initiatives are proof that it is an organisation aware of its environmental responsibility.
The approach of nurturing all areas of its operations is one that has truly paid dividends for Les Forshaw. Through an ambitious management team and skilled employee base, it has established a proud track record in a competitive sector with realistic aims to expand into other areas of the construction industry. With that in mind, Liam's vision of "doubling the business in the next three to five years" seems more than achievable.