Lessons need to be learned
Graham Randall discusses the impact of Covid-19 on the UK construction sector, and the lessons we can learn from other markets looking to reopen around the globe
In many parts of the world, the construction sector was struggling before Covid-19, with jobs being shed and companies closing down. In that context, the timing of the Covid-19 pandemic could not have been worse.
UK construction output in March and April plummeted at a rapid pace, with employment in the sector dropping at the sharpest rate since the financial crisis in 2008. In March 2020, the UK Construction Purchasing Managers' Index (PMI), which indicates the prevailing direction of economic trends in construction, recorded the steepest monthly fall in UK construction output in the last ten years.
The long-term impact of coronavirus on the sector is expected to be severe, as measures to contain the pandemic were put in place across the UK, construction sites were closed and builders lost their jobs on an unprecedented scale.
Following the UK lockdown announcement, a number of contractors closed sites to review their operating procedures and protect the health of workers, particularly where it was not possible or safe for workers to distance themselves from each other by two metres. Other homebuilders suspended all land buying, ceased all recruitment and postponed all non-essential spending. Major homebuilders including Barratt Developments, Bellway, Persimmon, Galliard Homes, Taylor Wimpey and Bovis either partly or completely closed sales centres, construction sites and offices.
As the lockdown is eased, workers in the UK construction sector are being encouraged to return to work, subject to strict reviews of safety measures. However, whilst larger housebuilders will have drawn up Covid-19 codes of conduct to minimise the risk to the workforce, many construction workers have complained of unsafe working conditions. In particular dispute is the two-metre physical distancing rule, which construction workers argue is not possible to adhere to or enforce on crowded building sites and in work canteens
Although the sector is being encourage by the Government to resume work, I would expect that the sector as a whole will operate at no more than 50 per cent capacity for the first few months, with activity levels forecast to decline by 25-30 per cent.
In addition, there is the potential for significant disruption to supply chains and prolonged restrictions leading to labour and material shortages. The closure of builders' merchants and manufacturing stoppages has already led to widespread shortages of materials. About three-quarters of construction companies reported longer delivery times from suppliers, and also highlighted a lack of safety equipment such as face masks and goggles for their workers.
More than four-fifths of firms recently surveyed (86 per cent) reported a drop in business activity since March, while only three per cent reported an increase. Residential and commercial construction sectors were the hardest hit, but civil engineering also declined at a record pace. New business volumes in the sector fell at the fastest rate on record, while staffing levels also fell sharply in April, with companies furloughing staff until work on site can resume with physical distancing measures in place.
Severe disruption across the supply chain will continue over the longer-term and the construction sector could take many years to recover. Widespread use of the government job retention scheme has been utilised to cushion the impact on employment but that can't be extended indefinitely.
Like it or not, an equally serious threat to this market is a severe shortage of skilled workers and the Government needs to get this back on the agenda. The sector has still not fully recovered from the skills shortages created by the financial crisis in 2008 when an ageing workforce walked away en masse depleting the pool of skilled labour that has not been replenished during the subsequent 12 years. The vacuum of output created by the pandemic could well knock the 37sector back another decade.
I would also urge contractors to check where they stand contractually on projects critically delayed by coronavirus, see if there is any mechanism for terminating the contract or agreeing an extension of time and check whether their insurance policies cover them for business interruption.
The outlook for construction globally appears similarly gloomy. Asia reflects the immediate impact on construction from the lockdown measures, as well as the deterioration in prospects for growth in the wider economy. Millions of people across the continent will lose their jobs because of the pandemic, which will also weaken demand for new housing and curtail investments in the residential market.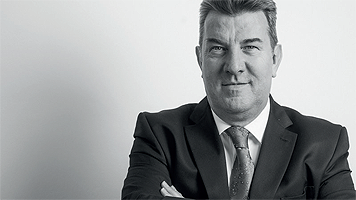 It is critical that lessons are learned from the past. The industry need to show the workforce of tomorrow how it has developed and business owners need to ensure they not only retain current workers but also grow that pool of talent.
Graham Randall is partner at business advisory firm Quantuma LLP, a leading business advisory firm which works with businesses at key milestones, delivering partner led solutions to help clients take advantage of opportunities and overcome a range of operational and financial challenges, enabling them to achieve their business objectives and ambitions. The business has 18 offices, including 15 in the UK, two international offices in Cyprus (Nicosia and Paphos) and one in Mauritius.
For more information, please see www.quantuma.com