With its name to even more prestigious projects up and down the country, Lignacite's commitment to delivering sustainable solutions to the market continues to define the company in an ever-demanding industry
Building a sustainable reputation
With its name to even more prestigious projects up and down the country, Lignacite's commitment to delivering sustainable solutions to the market continues to define the company in an ever-demanding industry
Construction & Civil Engineering last featured Suffolk-based Lignacite Ltd back in June 2015 when Chairman, Giles de Lotbiniere spoke about the wealth of success the company had achieved across its business in terms of sales growth, innovation, sustainable practices and expansion. More than six months on and it is clear to see that much of this development has continued and Lignacite's position in the market has strengthened. "In 2014 we had a record year at the company," Giles begins. "Last year continued to be busy and we were able to maintain our turnover and improve our margins. We particularly grew our share in the housing market over 2015 as this market became busier."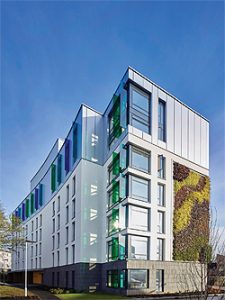 Established in 1947 the family owned company has always founded its reputation on finding innovative and sustainable solutions for construction block materials, and this focus on sustainability as a driving force in the business is never more true than today. In July 2015, Lignacite completed the successful installation of 921 solar photovoltaic panels on the roof of its Brandon factory. Capable of generating 5.375 million kW hours of clean electricity over its lifetime with a peak output of 239.46kW, the new system will enable the plant to become completely self sufficient in power over the next 25 years. "This was a significant investment, but is currently on track to pay back within six years," points out Giles. Over its 25-year lifecycle, the set up is expected to reduce the company's carbon footprint by 1916 tonnes, the equivalent of driving 7,902,180 miles.
"At Brandon we have also installed a brand new water treatment plant, which enables us to recycle all of our water that comes from our own bore hole on site," Giles continues, further illustrating the business' committed approach to operating in an environmentally responsible manner. Elsewhere, at the company's second site in Nazeing, Giles reports that the new block machine, kilns and aggregate batching plant are now fully operational and working as expected. "Not only has this increased our production capacity but has also enabled us to produce more sustainable blocks as they contain less OPC," he adds.
Critically however, this approach is not solely reserved to the way it operates but also in the products it develops and launches in the market place. The previous profile on Lignacite focused on the firm's Carbon Buster block, an innovation unprecedented in the global industry as the first carbon negative construction block. Making use of carbon absorbing pellets, the blocks capture more carbon dioxide than is emitted during their manufacture. In late 2015, the company supplied the blocks to a student accommodation project at the University of Cambridge securing a second project in the area and it continues a supply partnership with Hopkins Homes sites across East Anglia. An indication of the material's benefit, the 25,000 Carbon Buster blocks supplied to Hopkins Homes in 2013 locked up more than 3500 tonnes of CO2 – the equivalent of taking 2000 cars off the road for a year.
Beyond the Carbon Buster, the rest of Lignacite's range of blocks also represent significant sustainability schemes incorporating recyclable materials such as wood and glass. "We are constantly experimenting with a variety of recycled materials and have recently completed trials using hemp, plaster board and plastic," explains Giles. "It is very likely that we will incorporate the use of hemp with our Graded Wood Particle (GWP) Lignacite block in the future."
Testifying to the company's dedication to sustainability, 2015 became a year defined by industry recognition, with Lignacite receiving two key commendations. "The first award was from the Suffolk Carbon Charter in which we achieved Gold level accreditation," Giles outlines. "This charter is given to companies that are monitoring and reducing their carbon emissions, exemplifying best practice in terms of internal carbon management and championing the environmental agenda in their community. The panel particularly highlighted our track record of maintaining an externally verified policy and our plans for improvements. Over a two-year period of growth, for instance, Lignacite has made gains of 40 per cent in carbon efficiency.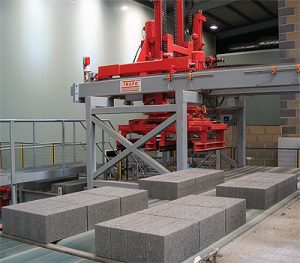 "We were also selected as one of Archant's 2015 Green 100, which celebrates the efforts being made by 100 Suffolk and Norfolk businesses who are actively leading the way in sustainable and environmental business practices. The selection criteria include efforts in the reduction of carbon footprint and the design and production of innovative green products."
In terms of contracts, Lignacite continues to put its name to some of the most prestigious construction projects in the UK currently supplying to the Paddington and Tottenham Court Road Crossrail station programmes and delivering £250,000 worth of unique flint and glass polished blocks to London's Rathbone Market. It is also specified on the redevelopment of Battersea Power Station with initial orders for around 400,000 blocks and is in the early stages of quoting for various projects on the Thames Gateway scheme.
"Over the next 12 months we will be concentrating on driving down debt and achieving another record year," says Giles as he assesses the company's future. "We will also continue to source recycled and renewable raw materials. In the longer term we are seeking to acquire more land at Nazeing so that the site can be expanded and we are always on the lookout for further sources of raw materials where we could possibly buy other quarries close to our current operations. One particular area of focus at present is to continue searching for a suitable site to open up a third block plant in the future."
Lignacite Ltd
Services: Produce sustainable facing masonry and commodity blocks