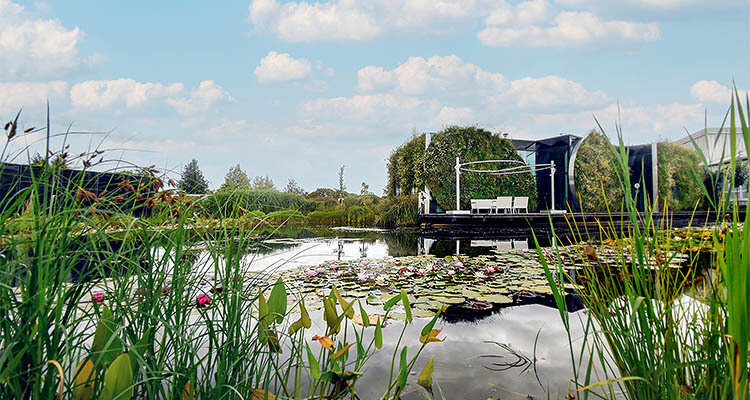 LIKO-S' innovative design earns international acclaim and industry recognition
With a strong foundation as a family-run manufacturing and construction business in Czech Republic, LIKO-S has secured its position as one of the top five companies in the industry. Renowned for its continuously inventive and innovative approach, LIKO-S specialises in the design, production, and installation of partition walls, movable walls, SMART meeting rooms and acoustic solutions. The company also excels in custom metalwork and pioneering green constructions such as green facades and living walls. The company's range of products is dedicated to enhancing workspaces and creating improved environments for individuals. While actively operating five branches with export representation in dozens of countries worldwide, LIKO-S is also experiencing rapid growth in India, making it an increasingly significant market for the company.
LIKO-S' origins date back to 1992, when its predecessor Audo Rockfon Ltd (Rockfon) was established by Libor Musil. A passion for innovation has remained a driver for the company from that time until now, and its history is filled with significant milestones, with more recent developments including the launch of an environmental agenda in 2014, building an environmental development centre, LIKO-Noe a year later, launching an Indian subsidiary in 2018 and launching a custom metalworks division, LIKO-Vo, in 2019.
The LIKO-Noe business centre, an innovative green building, exemplifies LIKO-S' commitment to sustainability and environmental consciousness, and LIKO-Vo is actually the world's first living production hall, utilising energy from natural sources and providing an excellent indoor climate for employees based in both offices and on the shop floor. These remarkable initiatives have garnered further recognition for LIKO-S, as the company has been honoured with several environmental awards.
Cutting-edge design
A further development for the business occurred two years ago, when 2021 saw the company gain new leadership. A generational change from father to son welcomed Jan Musil to the post of Chairman and CEO of LIKO-S. Continuing its ambitious path to expansion and diversification, LIKO-S is now looking to open a new facility in the US.
Given the business dedication to excellence and innovation, it's no surprise to hear its products are also noteworthy. In April 2023, LIKO-S received the esteemed Red Dot Design Award for its innovative modular meeting room, Oasis. This cutting-edge, all-glass solution is designed to create an optimal environment for meetings and collaboration, offering a host of smart technologies and features. With futuristic digital blinds, keyless entry, and a unique door-mounted control panel, Oasis sets a new standard. Additionally, it incorporates automatic lighting, ventilation, and intelligent sensors that monitor temperature, humidity, carbon dioxide levels, and occupancy, ensuring a comfortable and productive space for users. "In any busy workplace, Oasis will provide complete peace and comfort for work and concentration thanks to its perfect soundproofing, dimmable glass, and real-time analysis of the indoor environment. In other words, it creates a unique user experience that is unparalleled in the office space," states Jan Musil. Oasis' modular design allows for seamless adaptation to any given space, catering to the specific requirements of each customer. Whether it needs to be scaled up or down, Oasis offers flexibility to accommodate individual needs. The system builds upon a clean and organic design, featuring rounded corners meticulously crafted by Studio Reaktor for LIKO-S.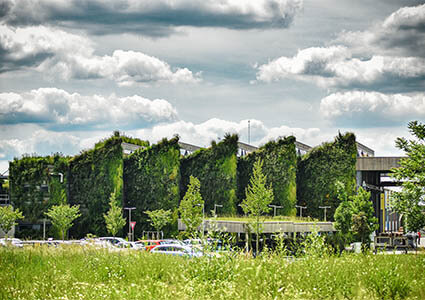 Award-winning operation
The Oasis meeting room's distinctive minimalist design is further enhanced by its frameless all-glass construction, contributing to a sense of spaciousness and elegance. Each year, the internationally renowned Red Dot Design Award is presented to the most innovative and design-led projects worldwide across three main categories: product design, design concept and design and brand communication. LIKO-S' receipt of this award showcases the successful synergy achieved by the combination of exceptional production technology with the creative vision of architects. The collaboration of Czech craftsmanship and innovative thinking resulted in the company's international triumph.
Following this crucial milestone in establishing itself as an expert innovator, LIKO-S experienced another noteworthy accomplishment in June 2023, when Deloitte honoured the business with the Best Managed Company award in the Czech Republic for the third time in its history. This achievement further solidified LIKO-S' position as a leading organization in terms of exemplary management practices. The winners of this year's award were chosen by an independent expert jury, who evaluated the candidates based on four essential pillars: corporate strategy, management and financial performance, productivity and innovation, and corporate culture. LIKO-S is committed to upholding and defending this award in the future, demonstrating its dedication to continuous improvement in processes and settings and strong focus on enhancing its operations.
The recognition and accolades bestowed on LIKO-S highlight its dedication to creating not only aesthetically pleasing spaces but also environments that promote well-being and sustainability. By continuously focusing on design, exemplary management practices, and customer satisfaction, LIKO-S has established itself as a leader in the industry. Going forward, the company's vision is clear: to be a strong, international, and innovative company that excels in producing premium building systems and creating better spaces for people and nature.
www.LIKO-S.com