With more than 6000 catalogue lines as well as the XTRA section of its website, Machine Mart is the biggest specialist supplier of tools and machinery in the UK
No compromise on quality
With more than 6000 catalogue lines as well as the XTRA section of its website, Machine Mart is the biggest specialist supplier of tools and machinery in the UK
Established more than three decades ago, Machine Mart has expanded over the years to have 66 superstores nationwide, a dedicated mail order department and a 24 hour website that offers high quality branded items at fiercely competitive prices. Viewed as the first choice for quality tools and equipment, the company prides itself on merging the provision of cost-effective quality brand products and an unrivalled customer service.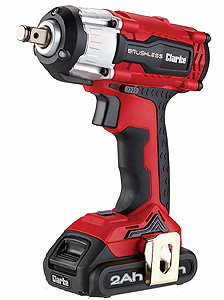 These products are placed in relevant segments such as air compressors, garage equipment, wood burning stoves, tool chests and storage, fans and air conditioning, wood working, water pumps, generators and hand tools as well as welding products and pressure washers. Within these areas are top brands that include Bosch, Clarke, Ryobi, Dewalt and Makita alongside an excess of 17,000 spare parts that are available for immediate dispatch from its central parts warehouse.
Headquartered in Nottingham, the company and its team of over 400 expert staff that are located throughout England, Scotland and Wales are known to eat, sleep and breathe specialist tools and equipment. Indeed, Machine Mart is aware that its continuing success is not only down to its product range, but also the talent, hard work and dedication of its personnel. Because of this, Machine Mart has established training and development programmes that enable employees to develop valuable skills and experiences. Once these skills have been honed, personnel will have the opportunity to progress in their career thanks to Machine Mart's policy of internal promotion whenever possible. This has resulted in a team that is passionate about equipment and tools as well as the delivery of exceptional customer service.
This passion to serve is not only based on the shop floor, but is also readily available to customers seeking mail order or telesales services, where trained operators are ready to advise clients on the range of products available. Additionally, the company has an after sales team available six days a week who offer unrivalled support via its technical hotlines. Not only offering a diverse range of products at value for money and expert advice from friendly, efficient and knowledgeable staff at its 66 superstores, the company also has a dedicated mail order department and a 24 hour run website that offers quality branded items at competitive prices. Furthermore, Machine Mart produces a catalogue of its ever-growing product range twice a year; viewed as a musthave catalogue for professional and DIY users alike, it can be purchased in-store or online.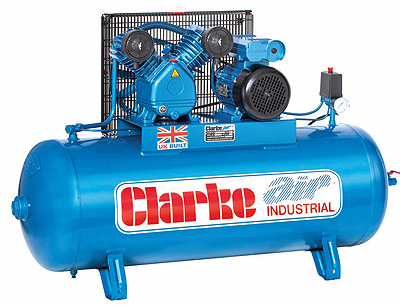 Recent additions to the company's product portfolio include the XEV16/150 industrial air compressor, which provides the ideal solution for operators in need of a greater volume of compressed air but who are also limited to 230v, one-phase power supply. This heavy duty unit is fitted with V-twin air compressor pumps, which displaces up to 14cfm of compressed air for the running of most professional spray guns and air tools. Specification also includes a 150litre air receiver, 3HP motor, safety valve, air outlet valve, pressure gauge and drain tap (400v models are also in stock).
Other new products are the Clarke professional CIR18LIC 18V 2Ah Brushless ½" Li-ion Impact Wrench and its bigger brother the Clarke CIR184 with a 4Ah battery. They are great additions to the already impressive range of corded and cordless impact wrenches in stock at Machine Mart. Both feature new brushless technology making them more efficient at delivering up to 350Nm of torque power when needed and aremore compact for confined spaces. Weighing from only 1.18kg these impressive power tools also feature three forward and reverse gears and come complete with two batteries for maximum versatility.
Also available to customers is Machine Mart Xtra, which has more than 20,000 products online, including more than 14,000 hard-to-find specialist products for any application. Products in this range include water pumps, motorcycle gear, hand tools, gardening and leisure products and bike tools.
With a new store due to open in Blackpool in July 2017, Machine Mart remains committed to seeking new properties throughout the UK in order to strengthen its network of stores, a trend that is set to continue throughout the coming years. Alongside this development, the company is also looking to strengthen its operations via acquisitions, which will not only bolster its offering but also increase profit in a competitive market.
Machine Mart
Services: Specialist supplier of tools and machinery