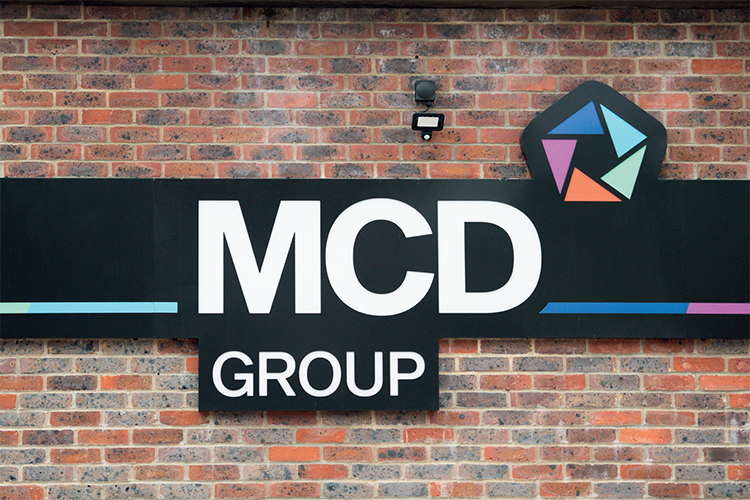 Can-do construction
As a specialist contractor in many of London and the South East's cultural hubs, the MCD Group takes a collaborative approach to construction, delivering unique and ambitious projects that not only inspire but leave a lasting legacy
Now entering its 30th year of trading, MCD Group has used the last two years of uncertainty to review how it can better serve its clients, its supply chain and the people it employs.
Rather than saving for a rainy day, the MCD Board chose to invest in a restructure that involved a new website, office refurbishment (with gym and football pitch) and a separation of the business into specialist sectors (Heritage, Exhibitions and New Build & Refurbishment – both residential and commercial). Some will see this as a high-risk strategy, whilst others will see positivity, excitement and a new way of working better suited to a post pandemic world… but in a time when the construction industry is evolving, becoming greener and more energy efficient, could companies such as MCD be the answer that clients are looking for?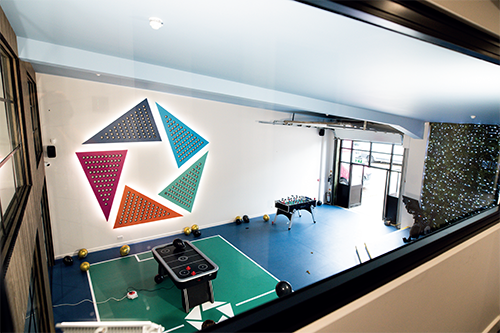 CCE spent some time with Dan Corley (MCIOB) – one of the three owners of MCD – to discuss what the next 30 years may look like, lessons that have been learnt and what it takes to deliver high quality projects for clients. He begins with some history. "It all started in 1991 when, working as a subcontractor at the Tate Britain, we were asked to step in and finish a contract when the main contractor went into receivership. Having known the Tate for many years prior, original company founder Michael Falzon (Senior), took the initiative to start a new business that still delivers for the Tate today.
"This can-do determination to support our clients is key to the success of our business," he continues. "We find it hard to say 'no' to our customers and will do all that we can to help solve their problems. Our aim is to become a 'Trusted Partner', which allows us to be more strategic. When we understand a client's business case, funding structure and approval process, we can tailor our approach to slot in and complement, rather than hinder what can be quite a complex process of preconstruction and delivery."
This strategy was fully stress tested during the pandemic when a client Dan has known for 15 years fell into financial hardship mid-way through a construction project. "This client's business model centred around hotels and restaurants – two sectors that were heavily affected by the pandemic," Dan explains. "We had two options. The first was to stop, ride out the storm and restart when the client had the money, or the second was to continue and help finance the project. We chose option two as we felt that it was our duty to help a client in need. A one-sided relationship never lasts, be it in life or in business. By helping when we didn't need to, we have fostered a stronger connection and we now have additional projects being discussed."
The Covid-19 lockdown period of 2020 actually proved a busy time for the business, when it worked hard refurbishing and making safe the galleries and museums of London. "Our work has allowed people to go into the museums and enjoy themselves whilst having the facilities to socially distance. We still had to work to tight deadlines, because so many people wanted to come and see the exhibitions literally the moment restrictions were eased. I think it was a sign of the times that people found themselves breaking away, and moving into cultural spaces that helped them think differently. The spaces we built and maintained during the lockdowns now help people enjoy themselves in a safe environment, and we take great pride in that," Dan asserts.
For Dan, the pandemic illustrates a significant shift in the industry, and the ways that different businesses can work together, as he describes: "For me, something really positive to have come out of the last few years is the understanding of how everyone from client through to supply chain are all intrinsically linked and cannot operate without the support of the other. It's changed the way I will think about business moving forward. I want to be more collaborative with clients; I want to understand more about their business needs, put the contract in the drawer, and start dealing with people on a human level."
The somewhat unique approach that Dan and the team are developing at MCD should only help to increase its workload, and encourage an already impressive client list to return for additional projects. "We do get to work with a lot of interesting people," Dan confirms, when asked about MCD's customers. "One of our most notable clients is the Royal Household, who we have been working with for seven years now. Our work in that area is a very good accolade, although there's not much we can say publicly about our projects.
"Much of work our work is with museums, working closely with the V&A, the Tate, British Museum, Somerset House and the Imperial War Museum. Our heritage division covers those projects, as the buildings are Grade Two listed," he notes.
Given the significant nature of some of their work, having complete control over all of its sites, including the most intricate and ambitious projects, is a top priority for MCD. It is able to ensure delivery thanks to its team of skilled in-house staff covering trades such a decoration, carpentry, plastering, gilding and stone repairs. Employing upwards of 20 different trades, MCD provides clients with the confidence that their projects will be delivered on time, on budget and to a very high standard. Dan goes on to say: "In MCD's mind there is no such thing as 12 months defects, if there is a problem we will always return as we see the building as our own. By employing our own in-house team of trades we can react to any issues quickly whilst having greater control over what is happening in the market."
Alongside heritage work, Dan highlights that many of their projects involving high-security also require in-house teams and he gives an example of this in action – this project also illustrates the success of the MCD can-do, partnership methodology. "We have just completed a £6.5 million office-block construction project with DEFRA; it was a very challenging project that others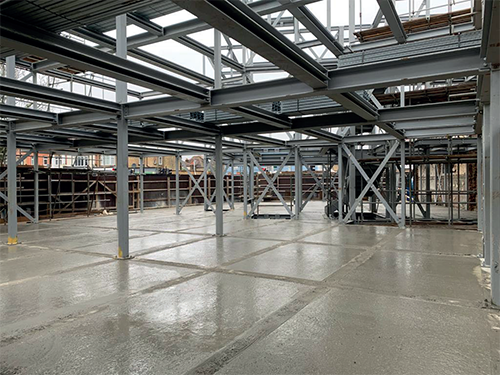 in the industry had said was too ambitious and difficult to deliver… To MCD we simply saw this as a challenge that given the right time and focus could be solved. By working seven days a week, extended working days we delivered four new office blocks, two-storeys high and 75 metres long all within a 15 week construction period.
"I am particularly proud of the DEFRA project because to build four office blocks in such a short timeframe sounded impossible and even saying it now, having completed the project, it still sounds impossible, but through a combination of structure, strategy and a little luck we achieved our ambitions. Success could only be attained through a shared endeavour, a team that believed and understood the mission, all operating within a no blame culture," Dan states.
So, what is next for MCD Group? "We are well positioned to meet the demands of the next 30 years with continued focus on developing the team, collaboration and quality, all of which are cultural standards set by Michael Falzon (Senior) back in 1991," Dan continues. "Clients are looking for partnerships with trusted partners that not only understand their business models but actively support their cash flow and strategic targets. Repeat procurement is a measure of success for MCD."
Having mentioned his extensive career history in the industry, Dan took the opportunity to share some of the main lessons he has learned over the past three decades. "You always need to adapt your business to suit your clients' needs, and keep that can-do attitude even in the face of adversity," he says. "Also, it's so important to look after your supply chain – without these partners you have no business. Selective recruitment is key and I always say be careful who you employ – staff must all embrace your culture and be on the same page. Finally – don't be afraid to think creatively – what got you here may not keep you here!"
Dan's experience also gives him a position where he can name some industry changes that would enhance the sector and improve conditions for all market players. "I would like procurement rules to be made easier for SMEs and a move away from lowest price to project bank accounts," he shares. "Partnering contracts with shared profits for all parties (including the supply chain) would be a big advance, as would greater support for the employment of apprentices and out of work individuals. Finally, I would love to see new funding structures to suit new technologies."
It was fascinating to hear some of Dan's knowledge and experience, and it comes as no surprise that as we enter 2022, he has an ambitious strategy designed to build on MCD's collaborative approach, as the business works to achieve further diversification, and investment in people, over the next few years.
"We are likely to be hitting £35 million turnover in 2022, which is really good for the business. It's in line with our five-year plan, which we thought would have taken a bit of a knock because of Covid, but instead it has probably accelerated our growth.
"Overall, I would say that there will be plenty of growth from a business point of view in 2022. Our client base will continue to see that MCD is a safe pair of hands that can lead a project from the complicated pre-construction stages, right the way through to an amazing end result," he concludes.
MCD Group
www.mcdgroupltd.co.uk
Services: Heritage, exhibition and commercial construction