MCS Group is showing great appetite for growth. The building contractor's target is to hit £200 million in turnover by the end of 2020, as it continues to be the largest service provider in motor retail, while expanding in the industrial storage and distribution market
Built on itsreputation
MCS Group is showing great appetite for growth. The building contractor's target is to hit £200 million in turnover by the end of 2020, as it continues to be the largest service provider in motor retail, while expanding in the industrial storage and distribution market
Like many other start-ups, building contractor MCS Group began operations full of hope and optimism that it would make a difference in its chosen sector. Thanks to its hard work and dedication,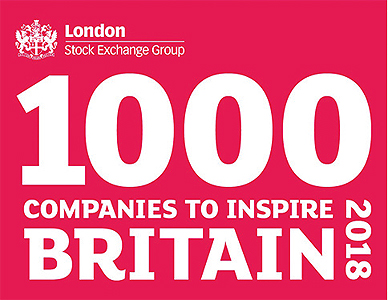 the Warwickshire-based group has succeeded in becoming a leading service provider in construction. Celebrating its 15th anniversary in 2018, MCS Group has grown into the largest building contractor in the motor retail sector, working with 13 of the top 15 automotive retailers in the UK.
Managing director Keir Edmonds introduces the business to us: "We got involved in the motor retail sector quite early on in our history, working with Honda UK on their dealerships and, today, motor retail accounts for about 40 per cent of our overall turnover. In 2007, we started delivering projects for the industrial sector and then, two years later, we entered the self-storage sector."
The group is split into three divisions, determined by the project value range each business unit deals with. "MCS Build is our major projects division, carrying out schemes valued at between £4 million and £15 million. It predominantly delivers new build works across the industrial, industrial storage and distribution, and motor retail sectors," Keir said. "Then we have our Special Projects section, which is involved in new build schemes, major extensions, and refurbishments in the range of £1.5 million to £4 million. Finally, Primary Projects is our small works division, dealing with projects worth between £50,000 and £1.5 million.
"We believe being able to cover projects from such a vast range of values on a national basis is one of our USPs. We can service our clients' needs, no matter how big or small and we can do that across the entire country, as we are a national contractor. That gives us the edge in a lot of circumstances where the customer is looking for continuity and a service provision they can rely on across different project values all over the land."
MCS Group has its workforce currently deployed in multiple locations, including finalising the build of two new dealerships for Land Rover and another one for Audi. "In terms of industrial storage and distribution, we are working on our largest project at the moment, building a facility which spans 270,000 sq ft. We are also completing the refurbishment of another building that measures 300,000 sq ft. The latter is a one-off and quite an unusual project for us," Keir added.
Significant growth
Earlier this year, the contractor also finished one of its most challenging programmes – the construction of a 30,000 sq ft O&M facility for the Rampion Offshore Wind Farm. "Since the building is on a quayside, we had some difficulties with stabilisation. There was also the risk of coming across UXOs (unexploded ordnance) from World War II, so we had to devise quite an intricate foundation, and we are proud to say that we put a strategy together that worked really well. We had only one pile refusal, which was a quite impressive achievement," said Keir.
Having experienced a significant growth in turnover between 2013 and 2017, MCS Group inevitably began to draw attention to itself, and the business appeared on both the 'LSEG 1000 Companies to Inspire Britain' report and the Sunday Times Virgin Fast Track 100 table in 2018. "Receiving such recognition certainly raises our profile not just within our own industry, but also across the wider community. It is good to see construction businesses being regarded as inspirational.
"We have grown quite quickly over a period, but at the same time, we have increased profitability," Keir analysed the reasons for his company's success. "When we compare ourselves to our peers in the industry, we can see that we are an incredibly efficient business. Our sales per employee rate is significantly above the industry average. There are a number of factors that contribute to our efficiency but, ultimately, we have got a really good business model in place that is clearly starting to stand out."
Future vision
He underlined the team ethos and the conscientiousness of his staff as another key piece of the jigsaw. "We invest heavily in attracting new staff and retaining our employees with good bonus schemes and nice incentives. We also promote our own core values through what we call 'MCS Modus', which is all about making sure that everyone in the company understands MCS' key principles and how we do things here. We take all measures to prevent any impediment to our growth and reputation. In fact, our business is built on its reputation, of which we are extremely protective and proud."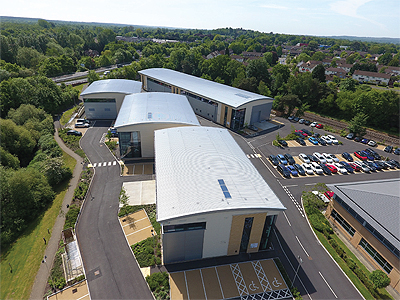 Looking into the remaining months of 2018, he disclosed that MCS Group is on the verge of winning two new major contracts that will increase the company's turnover to £120 million. Keir suggests that even though motor retail will remain a core activity for the business, it is the industrial storage and distribution sector that holds a considerable potential for growth. "We have been growing within this sector and we are confident that it will remain strong in the future, even in the case of a hard Brexit, proving a good source of work for us.
"2018 will also see us embark upon a new two-year plan called P20 that projects further growth for us to eventually get the business to an annual turnover of £200 million by the end of 2020."
Keir outlined his vision for the near future and explained why the company prefers setting targets for a rather short-term period. "I think it is difficult to plan any further than two years in our industry because market conditions can be quite volatile as they are dependent on so many different factors. There is Brexit looming, or potentially a change in the political situation, which will certainly have an impact on the industry. We had a longer-term, five-year plan devised in September 2013, which we were able to surpass within four years, so it makes more sense to us to focus on the next two years, at first."
MCS Group
Services: New build and refurbishment for the motor retail, industrial storage and distribution, and commercial sectors