From design to supply, MEP surpasses in quality, technical support, and cost control to deliver best practice solutions by continually implementing proven technologies and innovations
Super modules
From design to supply, MEP surpasses in quality, technical support, and cost control to deliver best practice solutions by continually implementing proven technologies and innovations
Operating as part of the A-Belco Group, MEP Solutions is a market leading manufacturer and supplier of modular mechanical and electrical services, as well as a specialist in providing integrated prefabricated solutions to the construction and building industries. The organisation offers a complete pre-engineered solution and technical support from conception through to completion offering a flexible and practical approach for its clients.
With nearly a decade of experience in the construction industry, MEP Solutions has grown to become a market leader in the design, manufacture and installation of multi-service modules, incorporating pipework, ventilation ductwork and electrical containment systems.
Each unique module is designed from fully co-ordinated 3D models and manufactured under factorycontrolled conditions. Modules are then delivered to site on a just-in-time basis. This dedication to offsite manufacturing, rather than traditional approach, offers a raft of advantages to clients, as it means that MEP can deliver a fully co-ordinated and pre-engineered solution, with more accurate cost and delivery estimates. It also offers multiple programme benefits, not only in terms of quality, but also with inherent improvements in health and safety and predictability, which bring less risk to the client. MEP believes that the off-site manufacture of building services modules represents the lowest risk method of delivery and installation of services to the construction site. This is illustrated when considering the cost of rectifying defects or making changes on-site, compared to in a controlled factory application. Further benefits include the reduction of on-site personnel, reduced waste and improved installation efficiency.
The modular prefabrication concept employed by MEP has been applied to significant building projects including hospitals, schools, colleges, hotels, office developments and residential buildings.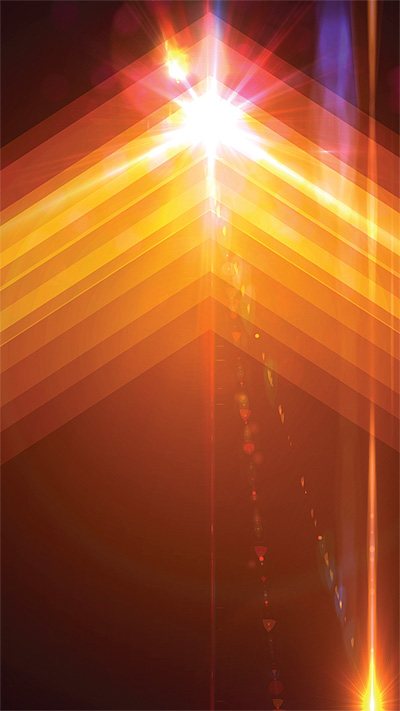 Prestigious projects completed to date include The Tate Modern, Piccadilly Place, St James Gate and Aldgate Tower. In 2015 the company will be working on multimillion dollar contracts in Europe, Dubai, the US and Kazakhstan.
In order to address the needs of the clients who are commissioning these incredible structures, MEP Solutions continuously improves its own processes and invests in new technologies. For example, its Building Information Modelling (BIM) Solutions Division has recently doubled in size in order to address customers' needs, and this strategic decision also highlights the importance that technology holds to the business.
In fact, its core product modules are engineered from fully coordinated drawings that have been created by its team of CAD engineers and produced and tested under controlled conditions using the latest systems and materials.
The process is facilitated through MEP's in-house AutoModule software, which is based on the industry standard AutoCAD platform. This software is not available on the market and is used to calculate all manufacturing, pricing, resource and procurement data. AutoModule analyses client's drawings and produces calculations of all materials, costs and installation times offering improved accuracy in the modularisation zone, enabling significant long-term cost and time savings.
AutoModule is driven by a database that carries physical and commercial properties of manufacturer's parts. The software brings a whole host of benefits, from M&E drawings, through estimating to manufacturing drawings, and then onto material requirements planning (MRP). It even allows manufacturing time to be calculated more accurately and with enhanced planning control. MEP is also able to offer engineering and co-ordination expertise to provide fully coordinated 3D solutions to any project, including those to be installed in the traditional manner.
Thanks to AutoModule, MEP can provide a very flexible service, which addresses any service distribution requirement, from small or medium volume, to that of large complex prefabricated modules. Its modules enable clients to strategically consider modularisation across all projects, market sectors, and geographical areas, and the products on offer include 2D Modules, 3D Modules, Risers, HVAC and Electrical.
Another major benefit of MEP's approach is on the environmental side – the company is very committed to promoting the conservation and sustainable use of materials and energy to minimise the environmental impact of its operations. It also promotes the sustainability advantages of its products to clients, as by using offsite manufacture, they can reduce onsite material waste and the impact of site activity through reduced deliveries and working on site (noise and vehicle movements).
As a firm believer in working to recognised standards, and already credited to ISO 9001, MEP is currently working towards ISO 14001 for environmental management standards conformity. To this end, it is implementing a comprehensive framework of measurement, evaluation and auditing, in order to achieve ISO 14001 certification and therefore demonstrate that the company is actively fulfilling its environmental and social responsibilities.
In addition to the host of advantages associated with offsite manufacture already discussed, MEP also believes that it brings wider benefits to the construction industry as a whole, especially regarding staff. The concept reacts to the current and future skills shortage in the industry and enables the employment of semiskilled and multi-skilled labour in more effective factory-based working conditions. This is a controlled and safer environment (with associated health and safety benefits) as well as saving significantly in costs of on-site labour.
In addition, MEP also commits to provide training to all of its personnel, to ensure they are fully conversant with its quality policy and have the necessary skills, competence, product knowledge and education to achieve its quality objectives.
It is clear that over the years it has been in business, MEP Solutions has been dedicated to proving that offsite engineering solutions are the way forward for the construction and building industries. The efficiency gains of this approach stretch from the initial order all the way through to delivery and installation and an integrated supply chain is a major part of this. Therefore, MEP encourages partnering through procurement and operates framework agreements with its key suppliers.
It is the view of the company that best practice and product excellence can only be achieved through effective supply chain partnering and its approach will always be to work with partners who share the same goals and visions.
MEP Solutions
Services: Modular and electrical services