People form the heart of Mercury Engineering's specialist and unrivalled offering to the market as it continues to deliver quality and client-focused projects around Europe
Sustaining success
People form the heart of Mercury Engineering's specialist and unrivalled offering to the market as it continues to deliver quality and client-focused projects around Europe
Founded in 1972 by Frank O'Kane and Joe Morgan, Mercury Engineering has established itself as one of Europe's leading independent engineering contractors. Its range of specialist services includes HVAC, process, electrical, I&C, data and telecoms, and fire protection installations. The culmination of such expertise along with its decades of industry experience means that the company is able to provide project management, design, procurement, general contracting, specialist commissioning and maintenance for numerous client needs and projects. As a clear marker for Mercury's achievement in the industry, the company currently turns over in the region of 535 million euros, courtesy of 2100 dedicated and hard working employees based around the world.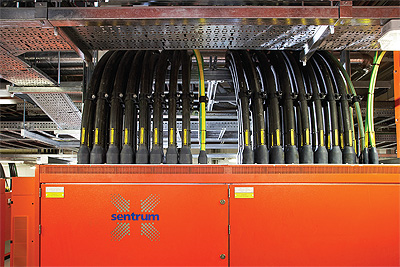 If organic growth has been the vehicle to this success, the company's commitment to high quality project delivery and professional relationships has been its driver. "We are a very client focused and flexible company," begins its UK Managing Director, Ed McIntyre. "We don't look at work on a project by project basis, we look at it from the point of view of our client relationships, and we think about these in the long-term to ensure that we can remain the contractor of choice."
Such an approach to the market has resulted in a robust and leading reputation amongst a variety of high profile clients. "We do a lot of work for large international clients for instance, and if they encounter an issue on one of their projects, it is not unusual for us to assist in helping with the resolution of those issues," Ed continues. "It's very much a case of going where our clients want us to go."
Whilst commercial engineering projects, such as office blocks, provide a solid yet competitive market platform, Mercury has positioned itself as a specialist delivery partner for more complex projects in the healthcare, power generation and data centre sectors. Last year, for instance, it completed the M&E fit out of the New South Glasgow Hospital in Scotland. Spread across 14 floors and 170,000 square metres, the hospital is one of the most modern and advanced facilities in the world and the country's largest ever medical facility. Add to this scale the inherent complexity of any hospital M&E fit out and it equates to a vast and complex project, particularly in relation to its logistics.
"The hospital had around 8000 rooms and that means 32,000 individual and technically detailed walls that needed to be correctly fitted with the right equipment in the right places," explains Ed. "The challenge wasn't necessarily the technical aspect of it – we're engineers and we're highly experienced in this kind of work – but the painstaking co-ordination process that has to be effectively managed."
This project also highlighted Mercury's exemplary approach to its human resource strategy, particularly in regards to equal opportunities. "When we went to Glasgow, part of the contract was weighted heavily towards community engagement and we had a target to recruit ten per cent of our team from new starters," Ed highlights. "These were people who were new to the industry, graduates, or those who had been previously unemployed. We actually maxed out at 18 per cent, which was excellent, and it has really shown its value to the company. By working closely with the local apprenticeship bodies, we were able to bring some very passionate individuals on board."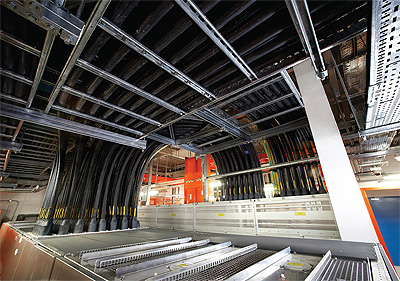 Further afield more projects continue to enhance the reputation of Mercury around Europe. Elsewhere within the UK the company is working on a smaller, yet still complex, children's hospital in Edinburgh, plus a number of data centres in London. Ed notes that it is also in talks over a 300MW energy project in Wales and is considering what value it could bring to the upcoming Hinkley Point project.
When it comes to its workload Mercury takes a very considered approach. "We are fully committed to delivering the highest quality of work," Ed expresses. "Therefore, we are very careful not to over stretch ourselves. We like to be able to deliver within our capacity and once we reach that we can be very selective if one of our key clients approaches us about a project." It's an approach that Ed suggests could be a more suitable model for the construction industry to follow in general in order to achieve a more sustainable level of growth.
"The construction industry follows a very painful cycle," he says. "When its on a downward cycle, as it was during the recession, there is very little work in the market, experienced people leave it and companies stop investing in recruitment and training. This means that when it starts to pick up again it will eventually reach a point where it faces both material and labour shortages. Ultimately, it begins to exceed its capacity. I think that whilst the market at present is very buoyant, particularly in the UK and London, it is starting to show signs of overheating and over the next year or so it may start facing these resourcing challenges."
Mercury's proactive yet targeted approach to those specialist engineering contracts around Europe, combined with a focus on off site fabrication, puts it in a good position to weather any future challenges the industry may face. With major investment programmes in place in the public infrastructure and energy segments, plus ongoing expansion being carried out by major tech companies around the world, Ed is generally positive about the future and the company's ability to continue delivering quality projects based upon long standing client relationships.
The future for Mercury then is bright. With its experience in delivering complex engineering projects to the healthcare and industrial markets, opportunities to get involved in high end and high specification projects are plenty. Despite being of corporate size, the company remains a family-owned entity and Ed highlights the open culture and people-focused attitude that results. The company's success has come from its ability to bring this to its clients and thus build a robust reputation in the market, and maintaining this offering will be the key to its continued success as it progresses long into the future.
Mercury Engineering
Services: Leading contractor specialising in the provision of mechanical, electrical, sprinkler and fire protection and technology services