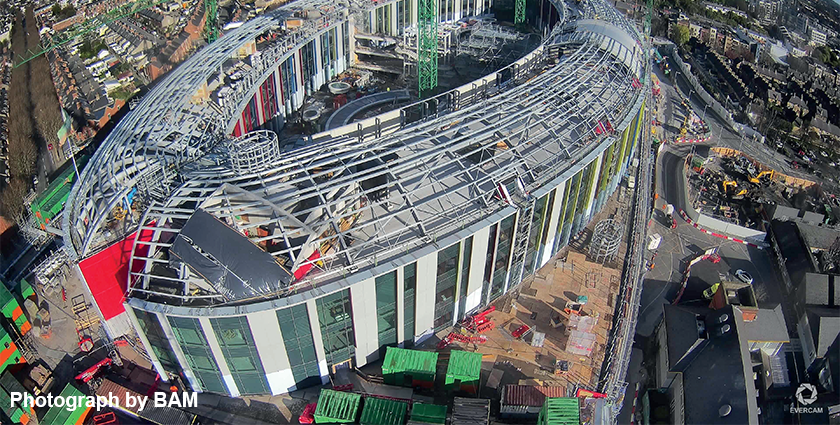 Quality beneath the surface
Metal Yapı is determined to be the world's leading façade specialist, and with a wealth of expertise and unrivalled operating systems, the business appears well on its way to achieving that goal
Metal Yapı's system design experience has grown over the last 50 years, since its visionary founder established the business during the late '60s in Turkey. The company has pushed itself to become an expert at keeping up with architectural light glass and steel structure trends, and responding to its clients' demands for single source solutions for both structural and façade projects.
The company has continued to expand to include an engineering and construction arm, Metal Yapı ENG, which specialises in architectural steel works, as well as Metal Yapı INOX, which provides an inclusive range of architectural stainless-steel works through a dedicated and committed working approach with its clients.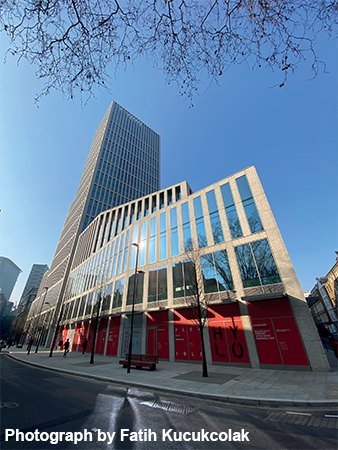 Speaking with Umut Bulbul, Managing Director at Metal Yapı, we discuss the best practices that have made the company a leader in the façade industry. "We offer more than the standard façade elements. We also focus on unitised curtain wall systems, owing to the fact that a majority of our customers request bespoke details to achieve the best design solutions," he says.
The company also moves away from standard and conventional systems to more unique projects that manifest the high capability and specialization of its team. "We are looking for façade package projects of £20 million to £50 million in value, where we're able to incorporate our best practices," says Umut.
"Our work ranges from special concept projects to high-rise buildings, sports stadiums, hospitals, and airports. However, we have also built a number of residential and commercial towers in London, including the Westfield shopping mall project. So, for us, there is no limit to our building preferences – the bigger, the better."
One of the primary reasons why the company has become well known within the industry is its highly qualified design team, and integrated R&D department. "We have around 600 engineers and architects working with us, 118 of whom work exclusively for R&D," Umut highlights. "We are one of the Top 100 R&D companies in Turkey. We continually invest in our research departments, and subsequently, we have obtained many patents for our unique façade systems."
One of these, is the company's SLIDE AND PUSH door system. He continues: "There are no other competitors in the market offering an equivalent to our SLIDE AND PUSH door system, which has a 1300-pascal water and air permeability performance. This gives us many advantages as an integration within our unitised curtain wall system, and delivers the best and most efficient solutions for our customers. We also have a Trickle Vent system that can be adapted to unitised curtain wall, which has high acoustic and thermal performance."
Umut then shares more details regarding recent projects that the company has undertaken, each of which he is incredibly proud. One in particular involves a partnership with the construction and consulting firm, Mace. In this work, Metal Yapı was contracted to build the façade for the HYLO Finsbury Tower, a residential building located in the heart of the English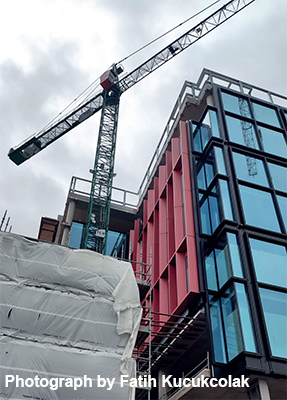 capital. "It was a highly successful project, and it was an honour to work with Mace's team. Mace trusts us to complete some of their more difficult and innovative works, including NO-6 and NO-8 projects, for which they won innovation awards.
"Now, we are waiting to be granted few more projects of a similar nature," Umut continues. "As a company, we are able to take on 40 different projects across 20 different countries at the same time, which gives us a leading edge in terms of our work capacity. This is further buttressed by our factory capacity, which produces around 600,000 square meters of façade elements every year in our Istanbul factories alone."
The crux of our conversation revolves around the current challenges impacting the construction industry. As we know, many sectors have struggled with severe supply and labour shortages, owing to the war in Ukraine and the impact of the pandemic, and Metal Yapı has been no exception. However, according to Umut, the business is implementing a variety of measures to ensure that it meets project deadlines, and remains supportive of its customers across Europe. "Our biggest obstacle has been the logistics issue of high transportation costs, exacerbated as a result of the war in Ukraine," he says. "Coupled with market price increases, we have had to pivot our operation in order to adapt."
Having said that, Metal Yapı's international footprint is impressive. Owing to the company's various operational locations, which range from its head office in Turkey, to other offices in the UK, Ukraine, Azerbaijan, and the US, its transport advantage is greater than that of other businesses in its sector. "This benefit means that we can dynamically rearrange and adapt trade routes to ensure that materials arrive on time, whenever they are needed."
Continuing on this topic, Umut shares that when considering the future of the business, the company is looking to expand its current routes, and create more routes as well. "This is why we are very close to London, because it opens up opportunities for us to expand into the rest of Europe. Furthermore, we're always focused on improving our carbon footprint policies to meet the current needs of the industry, in every country we are operating."
Umut then adds that in his time working for Metal Yapı, he is very proud of the reputation that the business has built for itself. Accordingly, he is determined to maintain the high level of work that keeps customers returning for its services. "I have been working in this company for the last 25 years, and each year we continue to improve exponentially. This is why I believe that 2022 will be a better year than 2021, and we will continue to maintain this momentum well into 2023.
"I have a personal goal for us to build the highest tower in London. It might sound challenging, but I believe it is very achievable because of the brilliant team we have. Coupled with that, our local target is to serve the UK and Ireland market better tomorrow than we did yesterday, and that goal is driven by the excellent customers that believe in us and our work," he expresses.
Umut is looking forward to the future, as he believes the business will continue to grow, with a clear focus on the quality of work it provides. "Our aim for 2023 was to become the best in the world at what we do – one that we believe we've already achieved," Umut says. "Now, I would like to see Metal Yapı be successful enough to continually increase our global footprint, while remaining small enough to be well managed, and to provide our service effectively and efficiently." For him, there is no intention of being the biggest in the business, but he will ensure that the company remains the best.
Metal Yapı
https://www.metalyapi.com/
Services: Specialist façade contractor