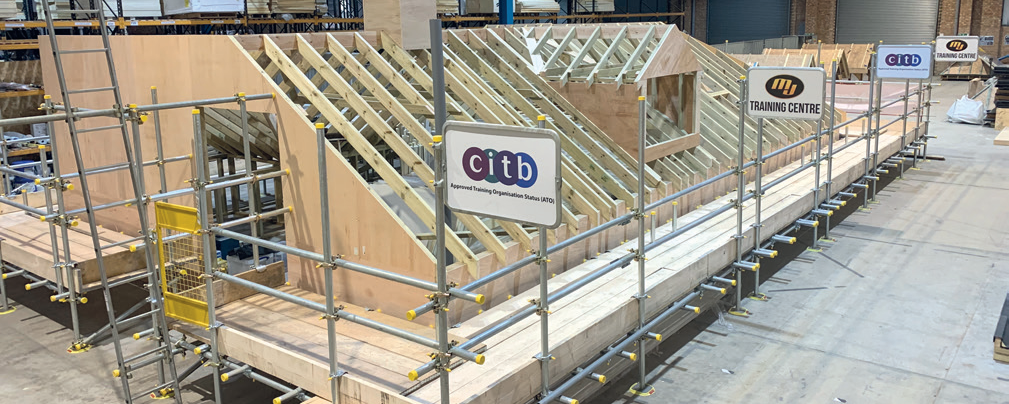 M&J Group (Construction & Roofing) Ltd
Trained to be the best!
M&J Group has evolved from predominantly roofing to a full building envelope discipline company, with a highly-trained group of over 70 core staff and hundreds of skilled tradesmen
Next year 2022 will see M&J celebrate its 50th anniversary. Since 1972, this third-generation family owned business provides a range of highly specialized construction skills and has year on year continued to build upon the family ethos of progressive training.
The M&J Group focuses its attention solely on refurbishment projects and working direct to building owners and/or their facility managers. Jack Henrickson, Group CEO, states: "Our aim is to provide a turnkey solution to all projects; we have the skills and experience to assist with funding applications, though to incorporating our extensive and independent knowledge into cost effective design, principal contractor project management encompassing fully appraised health and safety procedures, to eventual successful handover." Jack continues: "We are unique from many other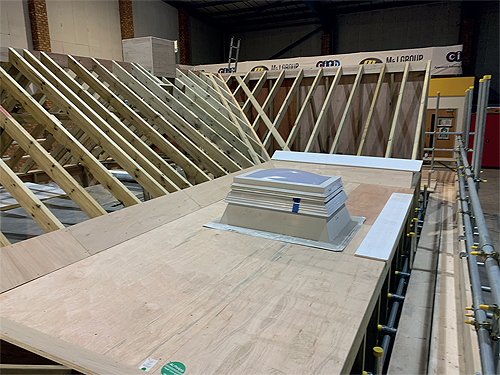 offerings in that we do not foster commercial relationships with material suppliers or manufacturers, and this allows us to be truly unfettered in our advice and to seek the most competitive option that meets the specification criteria. This ensures our advice is not only technically correct, but is always contemporary."
Whilst M&J does not operate in limited markets, in recent years its biggest growth has been in the Education sector and has followed the Academy trail, where it has gained significant experience in funding appraisal and project delivery. Education is currently M&J's largest sector client, followed closely by Healthcare, with some impressive and complex hospital project profiles. Social Housing is also a significant area for M&J, and this is currently the fastest growth area of the business. Retail and Commercial projects can also not be ignored, and recent large shopping centre projects are proof of that, including the £11.5m Brunswick Shopping Centre project completed in 2019.
M&J believes in investment in itself and investment in the truth with its clients. With a positive trading history for every year of the last 48 years, never having had a bank overdraft in that time, M&J is proud to maintain a minimum of £3m cash asset working capital in the business. This helps it to fund impressive internal training programmes, which have had an annual budget of more than £250k since the turn of the century.
Importantly, and often overlooked by others, M&J invests in the truth for clients; this means straight talking, and sometimes having to deliver unwelcome news. It means sometimes telling a client they are wrong and/or they have been duped in the past. This can often be a bitter pill to swallow, but once everyone gets past this, M&J's knowledge and sincerity creates a lasting and mutually loyal relationship.
To emphasize M&J Groups' success and exceptionality, this can be evidenced in that it is the only contractor in the UK to be on the following impressive frameworks; LHC, WPA (Welsh Procurement Alliance) and SPA (Scottish Procurement Alliance). M&J has long seen the value to contractor and client benefits from framework contracts. Jack expands upon this: "M&J have developed an enviable understanding of how a collective framework such as the LHC, for example, can be tailored to individual client's needs. We often hear of a peer company complaining how a particular framework or section of the framework cannot work or they cannot make them pay. In such instances the contractor or the client have often misunderstood the mechanism for obtaining maximum performance from the framework. M&J's experience more often than not can find the route and deliver unexpected value."
Dedicated to training
We began by headlining M&J Group's approach to training. With a 40,000-square foot covered site area, incorporating modern offices, large warehousing and crucially a state-of-the-art training centre, the latter has been described by those that visit as impressive and challenging. Director of Health & Safety & Training, Ross Light, goes on to say: "With stellar classroom facilities for learning, interactive whiteboards, as well as standard CITB examinations, we set and sit our own in-house Surveyors, Estimators. Project and Contract Manager examinations. Adjacent to the classrooms are an array of construction site training rigs, and our mega full scale model rig complete with scaffolding. This is unsurpassed in anything I have seen elsewhere in this industry. One of my major reasons for joining M&J Group, is its passion and commitment to training."
M&J Group's base is located centrally to serve the whole UK, with great motorway links off the M1 and A1 on either side of the Bedford by-pass. M&J owns all of its own plant and specialist equipment, including over 20 material hoists, 70 construction vehicles and the largest number of specialist flame free roofing installation equipment in the UK.
Jack returns to the subject of training, his shared passion: "Each year during our annual staff reviews, the most common request we receive is for more training. We have identified that providing training keeps staff motivated and loyal, so we ensure everyone has a clear career path and equal opportunity to progress in our business, this is illustrated in a flow chart setting out how progress in the company can be made by anyone, tailored to suit individual ambition and talent." Jack goes further: "Over 80 per cent of our senior technical and management staff have begun their careers as trainee site operatives in the company."
M&J's staff have grown within the business, and they understand how the business 'ticks' and what is expected of each of them in terms of personal commitment to the company ethos. At M&J Group, everyone is on profit related pay, this ensures it always possesses team effort and peer review of one another. Ultimately everyone benefits from the hard work of one another.
M&J can document success through in-house training of approaching 200 skilled tradesmen, more than 50 site surveyors, 40 plus construction estimators, 50 project or contracts managers, plus a variety of other supporting services. The M&J Group Training Centre is a formally accredited CITB ATO (Approved Training Organisation).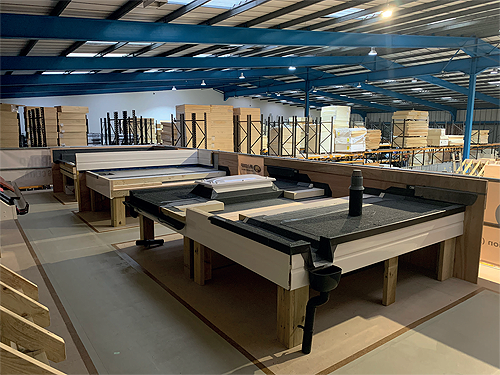 Project delivery
On site, M&J can draw attention to many high-quality example projects, including the already mentioned Brunswick Shopping Centre, a Grade 2 listed residential and shopping hub based in Bloomsbury, Camden, London. Hammersmith Hospital, St Marys Hospital (again requiring listed controlled building works), St Georges University Hospital, The Centre MK (with over 100,000-square metres of carbon neutral roofing works), and major commercial buildings across the country owned by the likes of Nestlé, Campbells Foods and DS Smith Packaging, as well as an almost infinite number of schools, colleges, universities and housing associations. From Lands' End to John O'Groats and everything in between, projects even include those undertaken on the Canadian Embassy in Romania and Art Deco buildings in Finland.
One particular project of note that was carried out in 2020 was the group's undertaking of ward refurbishment works on the Witherow Ward at St. Mary's Hospital in Paddington, London. "We successfully delivered this project early, with a reduction of four weeks in the programme so that the building would be ready in advance of a second wave of Covid-19 hospitalisations. This was achieved by working day and night on shifts," Jack explains.
"The scope of work associated with this project included working on a protected building in a conservation area, the replacement of roofing with Georgian Wire skylight (designed in house), the installation of Passive Fire Protection, structural works within ceilings to support all existing trusses and rafters, and the removal and reinstallation of all M&E including air conditioning and medical gas," Jack details. "Other facets of the work were the installing of a new lighting system – including emergency exit lighting – internal redecorations including steri-shield paint, the replacement of sanitary ware, the replacement of fire alarm systems, window repairs to sash windows, and the fitting of internal White Rock Hygienic wall cladding."
Of course, M&J Group also had to contend with the disruption caused by the Covid-19 pandemic last year. "The first thing we did was very quickly risk assess our operations," Jack reveals. "We stopped working on site for three days whilst this occurred, before introducing the UK's first dedicated Covid Marshalls onto all of our sites. Scaffolding and access arrangements were rapidly adjusted to assist with safe working distance practices, and in conjunction with our clients – who extensively embraced our approach – we steadily returned to work. Vehicles were fitted with cab divider screens, and individual sterilisation packs were given to operative staying in lodgings.
Industry influence
"M&J Group shared these innovations with our industry as widely as we could, offering them to trade associations and competitors alike. These included Covid-Aware audio visual tool-box talks as well as written procedures. Similar arrangements were made at our HQ, with a mix of home working and safe working containment areas within the office space. We were very pleased to report a 100 per cent buy-in to these measures by all staff and operatives, and we were applauded by clients, not only for how good the new working practices were, but how quickly we got them up and running."
Despite the challenges, 2020 was a very good year for M&J Group, and it remains positive for 2021, although it sensibly does have contingency action plans ready to implement should current restrictions become tougher. One thing it will not be doing is wait for things to happen, as that has never been its way. "Whatever challenges are thrown at the industry, M&J Group will be right at the front leading the way through it," Jack declares. "Innovation and leading the market are M&J Group's trademarks. We see trusted contractor influence surpassing that of material suppliers with client influence, and where a track record such as our own can be demonstrated, we expect more negotiated work, as clients seek to remove the risk from projects. M&J Group can already demonstrate technical and cost advantages to clients, and we will build further upon this trust.
"M&J Group are an already a recognised and trusted brand, so perhaps the question should be 'what are the reasons for not employing us'. We would certainly be interested to know, as we cannot think of a single disadvantage," Jack concludes.
M&J Group (Construction & Roofing) Ltd
www.mjconstructiongroup.co.uk
Services: Public Sector Construction Refurbishment