Bathroom and shower products manufacturer MX Group has earned its success over more than 40 years of commitment and innovation
A refreshing approach to the bathroom sector
Bathroom and shower products manufacturer MX Group has earned its success over more than 40 years of commitment and innovation
More than forty years of commitment to the bathroom sector has seen Marleton Cross – better known in the industry as the MX Group – growing to become the largest manufacturer of shower trays in the business and a leading player in the electric shower, thermostatic shower valve, shower screens and enclosures, and shower accessories areas of the market. Selling through retail partners and builders merchants predominantly, MX Group also supplies most shower and bathroom manufacturers with a full range of OEM products.
Founder Bernard Robinson says it's the company's flexibility and willingness to work closely with its customers that sets it aside from the competition: "We genuinely do whatever we can to work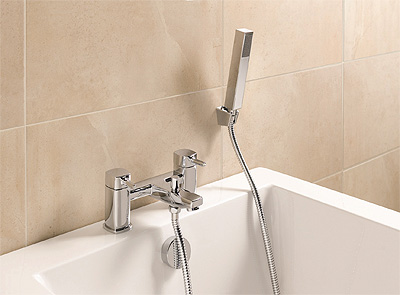 with our customers, trying to accommodate their very specific requirements," he says. "Despite the size of the company we have managed to keep the 'small friendly business' feel that is so important when dealing with customers – we have grown hugely over the years but retained that personal touch that people still appreciate in their day to day dealings."
With more than 200 people in the MX Group team and two sizeable manufacturing plants – a 90,000 square foot facility in Tewkesbury in Gloucestershire that manufactures shower trays – around 10,000 trays a week in more than 400 sizes and heights from just 25mm up to 90mm and wet decks – and a 40,000 square foot facility in Ross-on-Wye in Herefordshire that is home for the accessories manufacturing, it's a sizeable operation. A recent fire saw one unit at the Gloucestershire factory destroyed but September 2015 will see the opening of a brand new, £2.5 million state of the art shower tray manufacturing facility – that will be the most automated shower tray plant in Europe, allowing MX to manufacture 300 trays an hour.
The fire might have been a huge negative for the business, but it's not part of the MX psyche to allow a set-back to disrupt its operations: "My team were fantastic after the fire," says Bernard Robinson, with genuine emotion as he remembers the response he had from the employees at the Tewkesbury factory. "They were brilliant, working relentlessly to make things happen and we were back in production within two days – quite magnificent dedication from the boys and girls we employ there. If you had seen the mess the fire caused you'd have thought it would be weeks before we could get back on our feet – but forty eight hours later we were producing shower trays – it was quite remarkable."
With the new facility currently under construction and the strong team behind it – MX Group is going through an exciting period in its lifetime. As a visitor to the site, you can feel the positive atmosphere and the dedication that team members have to ensuring that it continues to offer the best quality products in the market place. Bernard Robinson admits that it's a tough marketplace currently, but he's confident that by retaining the approach he has instilled over the forty plus years of its existence, MX will continue to grow and thrive delivering the company's vision of a complete showering solution through manufacturing and supplying the highest quality products, utilising innovation, excellence and value: "We believe we can continue to deliver value to the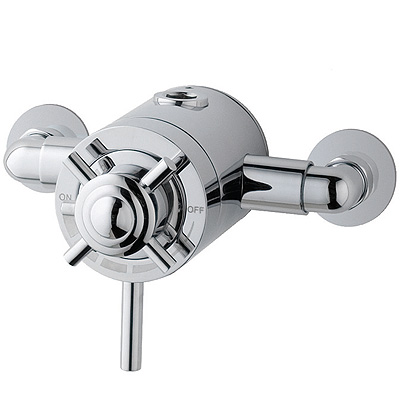 shower marketplace and will continue to look at introducing new and compatible products to the ranges we already supply," he says.
The latest additions to the already impressive range of products available from the company include an extension of the popular QI – Quick Installation – electric shower range. The new Thermostatic Electric showers are fully BEAB Care approved and endorsed by the RNIB .
In addition, it has introduced its first 'Point of Use' water heaters – a range of hand wash units to meet all domestic and commercial applications with a 'set and forget' temperature and Infra-Red sensor controls. Its impressive range of thermostatic shower valves has also been expanded significantly and it has introduced its first ever range of taps and mixers for the bathroom. The company's 'All in One' brochure identifies its entire product ranges including its major extension of its shower accessories products.
"We value our team here," says Bernard Robinson, "and we recognise that a business's most important asset is its people. We run an extensive range of specialised training programmes from health and safety up to degree level programmes. We know this builds loyalty along with strong dedication that translates into a willingness to work hard at every aspect of what we do, including most importantly, our customer service, which is second to none. We are focussed on respecting our employees and our customers and to developing long term relationships with them for the good of the business."
MX Group is an impressive business that has indeed adopted a refreshing approach to the bathroom and showering sector. It's no surprise that MX is cleaning up 40 years plus, from its start in life. Take a closer look at www.mxgroup. com and order your copy of the new product catalogue – it's a must for everyone working in the specification and installation sectors.
MX Group
Services: Bathroom and shower products manufacturer