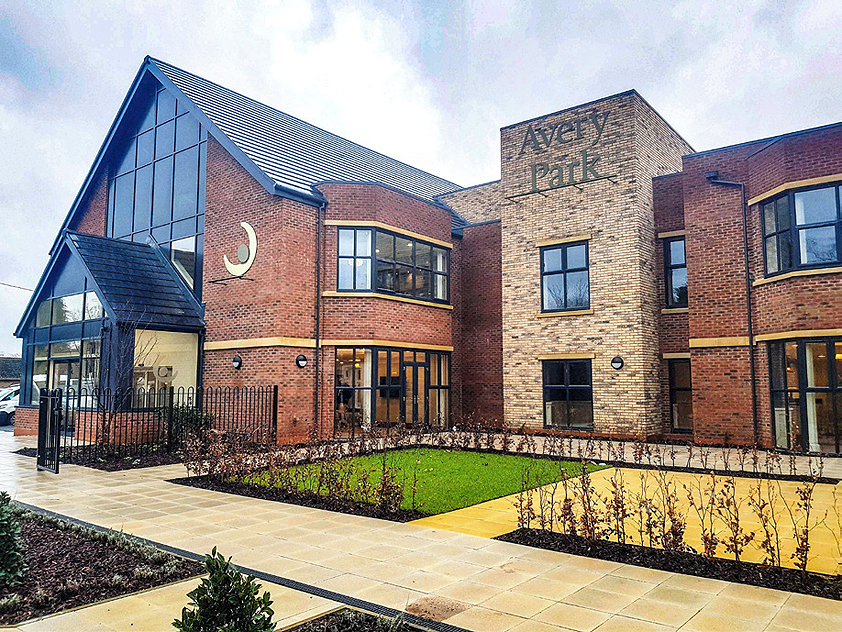 Family first
With nothing more than a shovel and fork, John J Whelan established Natta Building Company Ltd as the sole owner, in 1972. He built his company from the ground up as a pipe-layer and groundworker before his tools were traded in for his first excavator. Following in his father's footsteps, John E Whelan brought to the company his own freshly learned skills from a BSC Hons in Building Management and a Post Graduate in Construction Management. Just like his father, John E Whelan refined his trade and worked his way to the top to take over from his father as Managing Director in 2007.
Now, as one of South England's leading multi-disciplined construction and civil contractors, the Natta Group has covered projects from London and the South East to Bristol, Swindon and Milton Keynes. When it began as a specialist in infrastructure installation, Natta was able to excel in its project completions, allowing it to diversify to offer more turnkey services to its clients such as site investigations and reporting, site clearance and geo-environmental solutions such as dealing with contamination, remediation and recycling. One of the newest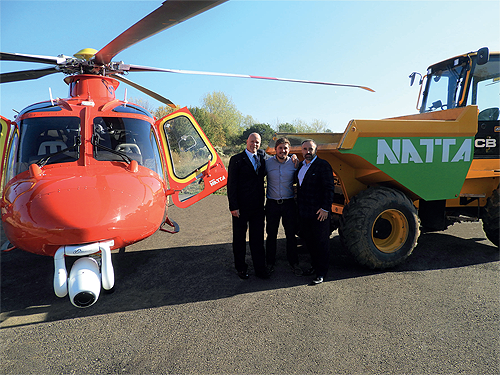 expansions for the company has been the creation of its in-house specialist division: Natta Utilities. The scope of this division includes gas, electric and water services installations providing full package construction for both on and off site installations. It is primarily focused on the construction and commissioning of new infrastructure on new development sites.
This at the start of the project, and together with Natta's geo-environmental experience, is where Natta believes it is at its most effective in saving the client on lead times and costs, providing a full service from the inception of the project through to the project completion.
One-stop solution
This, according to a comment by Jo Whelan, the Marketing and ICT Manager, is what sets Natta apart from its competitors. "With our cohesive offering and approach, we can be a one-stop solution for the needs of our clients," she said.
In fact, when it comes to thorough services, Natta strongly believes that training is vital to fulfilling construction contracts with a work ethic that can be trusted. This led Natta to set up its own training company CISTC and is one of the key facets that give Natta its stand-out quality for project completions. Because it is all at once a training group, construction employer, and a training provider, it can provide the highest level of safety regulations and quality construction for its clients.
Intertwined with Natta's nature to care for its employees is its ethos to care for the built and natural environment. So, when in 2017 the business opened its own Training and Wellbeing Centre to host apprenticeship programmes and CISTC's training courses, it was natural that it had sought a greener way to construct this. The resulting zero carbon building featured structural insulated panels, the building is heated by a 200 KW wood chip biomass boiler and electricity generated by a 46KW PV array.
Additional methods that the company undertakes in its pursuit of environmental sustainability have led it to receive multiple awards for its construction site care. In the Construction Material Recycling category, Natta was awarded the Green Apple Award for the 'Built Environment and Architectural Heritage' and in 2019, it received another Green Apple Built Award for Reducing Plant Emissions. In the pipeline are also enquiries into electrical vehicles for its fleet.
Meticulous safety
It is well known that the construction sector can be a dangerous place to work. However, some measures can be implemented to safeguard against accidents to clients and employees and these measures are highly prioritised by Natta. Illustrating the success of its approach, Natta recently celebrated the achievement of working 4.3 million hours without any reportable accidents. The success of such regulatory measures has to be maintained at management level and Natta ensures that the company abides by the highest level of corporate responsibility and governance. To implement this, it is an Achilles' BuildingConfidence member; a certification that recognises the highest construction standard in safety schemes, a member of CHAS, a leading accredited risk manager, and Constructionline.
Undertaking such intensive and meticulous safety regulations means that Natta's project portfolio is both expansive and impressive. In Copthorne, Natta was contracted to develop a new roundabout and access road for a 500-unit housing scheme. In an area that had been previously used as an inactive material tip, the problematic soil conditions required the company to negotiate a substantial amount of earthworks cut and fill. The project also included a new bridge, prefabricated portal sections, and installation of a large 2.10m diameter attenuation pipe and drainage. The entirety of the project encouraged the full use of Natta's engineering expertise and was greatly appreciated by West Sussex County Council.
Clever initiatives
Another project sent Natta to Kettering where it received a contract to demolish and remediate a former industrial testing laboratory, and create a site for a new 120-bed residential care home. The site was found to be historically contaminated by ground materials of coal and asphalt, as well as bedrock clay and ironstone formations which had naturally increased the soil arsenic levels. This made the area unsuitable for community settlements. The project in Kettering required extensive work by Natta's Geo-Environmental division, ensuring the site would be safe and secure for the long-term.
A recent completion was in Billingshurst for the Dunmoore Group. As the main contractor, Natta worked to build a roundabout and access road to a new industrial park. This project involved extensive resurfacing of the existing carriageway and the installation of street lighting and water mains. An adoptable drainage diversion and storm attenuation tank were built on site as well as potable water main and BT diversions.
Natta is also a charitable company that believes in giving back to its community by donating time and energy to some projects. In 2018, it constructed a new helipad for EHAAT and Basildon and Thurrock University Hospital at no charge. In 2019, in support of Woking and Sam Beare Hospice, Natta completed the build of a new 'Wildlife Garden' for the residents and staff there.
As a company with innovative solutions that thrives on complex challenges, not even the pandemic has proven to be an impossible obstacle for Natta. It still successfully secured several new groundworks contracts, a new care home in Wrotham, and its first in-house property development in Cuddesdon near Oxford. When completed, the development, called Dove House Park, will be comprised of nine unique properties; five units in a new build block, three barn conversions, and the conversion of a huge tithe barn into a modern grand luxurious home. This new adventure into the realms of property development is an exciting step for Natta Building.
Of course, that is not to say that Covid-19 has been smooth sailing. In situations regarding site building, sourcing building supplies from other companies has made completing projects according to schedule a challenge. However, Natta has introduced several clever initiatives to manage supply chain efficiency for 2021, and on the civil engineering side, the usual challenges of working on highways and schools have actually been easier and more flexible than usual. It is these adaptations that make Natta hopeful about its evolution despite the restrictions of the pandemic.
It is clear that Natta continues to strive for greater heights to ensure the success of its name. What began as a family-owned business almost 50 years ago still upholds the same family ethos instilled by John J Whelan. Heading into its third generation, Matt Sainty, the Commercial Director, is one of the cornerstone employees in the senior management team and has served more than 30 years with the company. Although Matt is not family, he noted that the family dynamic is one of Natta's strengths. "We see ourselves as custodians. Everything we do is for a long-term time frame," he said. It seems that Natta is here for the long-term too.
Natta Building Company Ltd
www.natta.co.uk
Services: Construction and civils contractors