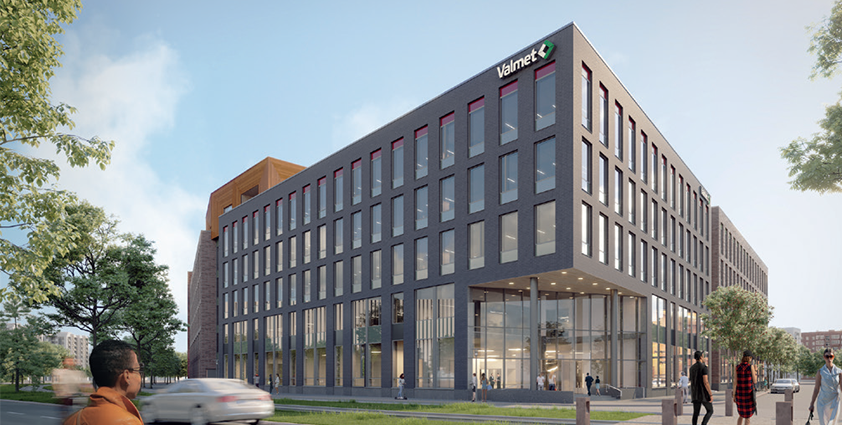 New building for Helsinki
Valmet, the leading global developer and supplier of process technologies, automation and services for the pulp, paper and energy industries will be the principal tenant, and over 700 people will work in the new building. Construction is set to begin in the latter part of 2022, with completion scheduled for late 2024.
The building's design prioritises the flexibility of rooms, lighting in the open workspaces and energy efficiency. The office premises have been divided into separate zones that create natural meeting places and reduce the sound levels between the zones.
The property is aiming to achieve a class A energy performance rating (EPC) and a platinum-rated LEED environmental certificate. It will produce renewable energy for its own use, as well as prioritising indoor air quality. The development will also aim to comply with EU taxonomy requirements.
The office building, which will be developed mainly for Valmet's use, still has 3,600 square metres of vacant office space available for rent, as well as approximately 2,400 square metres of leasable retail space.