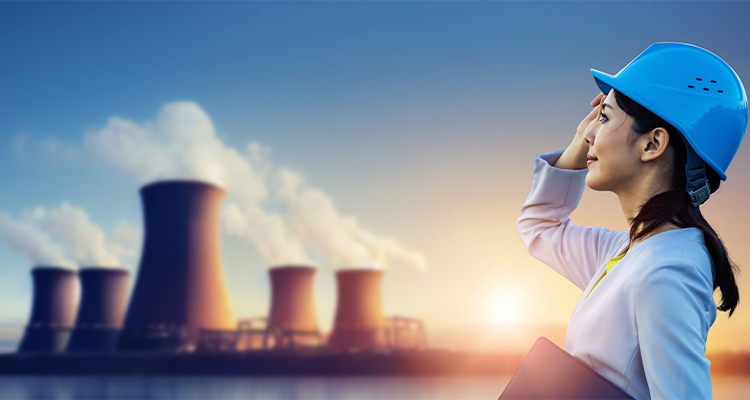 Keltbray has been selected for multi-million-pound decommissioning project
The business will be one of nine to participate in delivering a complex nuclear infrastructure decommissioning and asbestos removal service across ten reactor sites
Keltbray, the UK's leading specialist in construction, engineering and infrastructure services, has been chosen to deliver a decommissioning project worth £485 million.
The project involves a complex nuclear infrastructure decommissioning and asbestos removal services across all ten reactor sites, two research sites and one hydro-electric plant, all operated by Magnox on behalf of the Nuclear Decommissioning Authority.
The framework is set for four years with options to extend to a further two. The framework scope covers demolition and deplanting, turbine hall cleaning, removal and treatment of radioactively contaminated plant, including cooling ponds and water treatment facilities.
This work complements Keltbray's rapidly expanding portfolio of multi-disciplined infrastructure activities in pursuit of the UK's transition to a lower carbon, more secure energy future.
Similarly, it underpins the group's strategic drive to increase its involvement in regulated infrastructure markets, like nuclear, which have been prioritised for major government investment over the next ten-year period.
Keltbray's Chief Executive Officer, Darren James, said: "We are delighted to have been selected by Magnox as part of this safety-critical framework contract. Our role in the framework highlights Keltbray's growing strengths in the design, delivery, maintenance and decommissioning of highly regulated infrastructure assets."
Managing Director of Keltbray's decommissioning business, Bob Johnstone, also commented: "This award concludes a year of intensive tendering by our project team, and we are delighted to be once again partnering with Magnox to fulfil their requirements to safely and securely deliver these site closure programmes."