Updates and information from the construction and civil engineering market.
The most beautiful bridge in the world
Early December 2018 saw the opening of the Hålogaland bridge in Narvik, Norway – the longest suspension bridge within the Arctic Circle. The construction has been coated with Jotun Protective solutions to ensure long-lasting anti-corrosive performance in temperatures that can fluctuate by 40 degrees throughout the year, with winds in excess of 80 miles per hour. Spanning 1533m across the Romsbak Fjord, the bridge cost NOK 3.5 billion and took five years to build.
Hege Karset Bjorgum, Global Concept Director Infrastructure, Jotun, gave more details of Jotun's contribution to the project: "Working in close collaboration with China Railway Shanhaiguan Bridge Group, a specialist in the construction of world class bridges, Jotun delivered and applied its high quality protective coatings to all 30 sections, over a ten month period. Its unique Jotamastic steel coating will enable this landmark project to endure the very harshest natural environments, linking communities, improving communications, and delivering lasting benefits for the local economies.
"Jotun also undertook a thorough training programme with the main contractors and oversaw the quality control of all surface application and finishing. This involved stringent technical inspections in China, as well as delivering on-site expertise during the actual installation process in Narvik."
State-of-the-art offices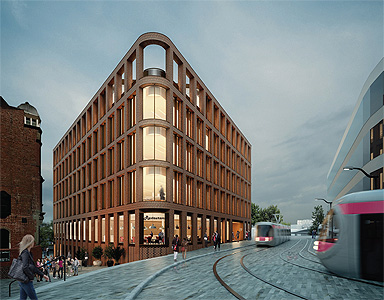 GRAHAM has been appointed as contractor on the new eye-catching office development, i9, set in the heart of the City of Wolverhampton Interchange. i9 emerged as a scheme following the success of the award-winning i10 complex on the opposite side of the road and will provide 50,000 sq ft of stunning Grade A office space when completed in 2020.
Glenn Howells Architects' design for i9 was the winner from a strong field of ten UK leading architects and urban design practices in a national design competition. Steve Parry, managing director of Ion, commented: "The appointment of GRAHAM offers the next step towards this much anticipated office building for Wolverhampton. The i10 development has already proven that new occupiers are attracted to the location."
John Maguire, Regional Business Development Director for GRAHAM's Birmingham office, added: "We are pleased to have been appointed as the main contractor on the i9 – a significant new headquarters building that benefits from a prime location and high-spec office facilities."
€10 million Dublin development
Balfour Beatty has been appointed by Global Student Accommodation to deliver the construction of a 112-bed student accommodation development and its associated facilities, spanning across seven floors.
Works have commenced on the new €10 million Gloucester Place Student Accommodation site in Dublin, Ireland, with completion expected in Spring 2020, ahead of the new academic term. At construction peak, Balfour Beatty will employ a direct workforce of 100 people.
As part of its commitment to reducing onsite construction by 25 per cent by 2025, the company will use high-quality modular bathroom units to increase efficiencies and drive forward delivery of the scheme.
Alan Garvin, Managing Director of Balfour Beatty's regional construction business in Ireland, said: "This is another great win for our business in Ireland. We are delighted to play our part in providing students in Dublin with a modern and stimulating building.
"We have worked closely with Global Student Accommodation since June 2018. Early engagement has enabled us to play an instrumental role in the design, methodology and logistics of the scheme and we look forward to building on this relationship as the project progresses." Balfour Beatty has been operating in Ireland for over ten years, supported by long-term collaborative relationships.
Accident prevention technology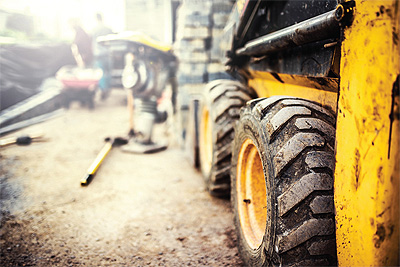 In the UK, just over 2.73 million people are employed in construction sector jobs. According to the Health and Safety Executive, there were 196 fatalities in the construction industry in Great Britain in the five years to 2017. Of these, ten per cent were workers being struck by a moving vehicle.
A range of safety systems is available to assist construction companies in keeping their staff safe. On-board camera systems can help to alert drivers to possible dangers, while reversing and warning alarms alert workers when a vehicle is manoeuvring near them.
Brigade's reversing alarms harness high-spec broadband sound frequency, emitting a wide range of white sound frequencies. These enable workers to locate the direction of the sounds instantly. Rather than the old style 'beep beep', Brigade's bbs-tek® White Sound® reversing alarms create a 'ssh-ssh' sound, which dissipates quickly. This means the alarm can only be heard in the danger zone, so there is more chance of alarm-weary workers paying attention. The broadband frequency 15also gives workers wearing ear protection devices a better chance of hearing the alarm.
Radar systems, such as Brigade's latest Backsense® Radar sensor system (BS-8000), alert the operator to potential risks. Backsense® works by emitting a continuous-wave radar that is faster than pulsed-radar products.
As technology moves forward, systems are being developed to address the need for multiple sensors, which have the ability to cover large, complex blind spot areas.
Inspiring students and staff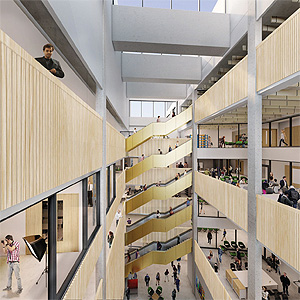 Construction has started on two new Quad buildings for Dublin Institute of Technology (DIT) which form the next exciting phase of the award-winning masterplan for the Grangegorman project. Feilden Clegg Bradley Studios (FCBStudios) and AHR were appointed by the Eriugena consortium to design the Central and East Quads respectively for the new Grangegorman Campus. The c.€200m quads will deliver over 50,000m2 of academic space and will act as landmarks at the heart of the campus.
Central quad, designed by FCBStudios, is a contemporary and dynamic interpretation of the collegiate quad model. It will house shared teaching and learning facilities for the university and create an open and welcoming space to foster and encourage collaboration.
East quad, designed by AHR, will provide a centre of excellence for creative and performing arts and media at DIT and features a series of dramatic atria spaces to provide a focus and identity for each of the schools, within a publicly accessible environment, which will host concerts and exhibitions throughout the year.