Norisol has been further strengthened to offer a complete range of insulation, scaffolding and surface protection services to the Scandinavian market
Keeping IT together
Norisol has been further strengthened to offer a complete range of insulation, scaffolding and surface protection services to the Scandinavian market
Norisol AS is one of the largest vendors of technical insulation in Scandinavian industry today. Initially born in Denmark in the late 1970s, the organisation now consists of a number of decentralised divisions, varying in terms of size, scale, and offerings. Primarily operative in the company's native Denmark, Norisol also dominates the Nordic region through its subsidiaries in Norway and Sweden. In October 2007, the business merged with the Norwegian NSL ISO Gruppen, a development which means that Norisol can now offer a more complete range of surface treatment options, and further scaffolding services.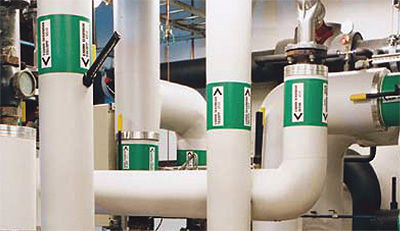 Insulation is a vital component in modern industry, as it deals with the issues of energy conservation, safety, and care for the environment. Successful, high quality insulation is a speciality product, one that relies on experience, good workmanship, and familiarity with modern industrial techniques and insulation options. Norisol is able to provide a complete range of insulation services, including complete conversions, renovations, and maintenance, alongside total system installation. Traditionally, the business has worked within the domains of cold, heat, sound, and fire insulation. Norisol has also created a number of specialist solutions for clients operating in various industrial disciplines. For instance, the business is a recognised producer of services for ship insulation and accommodation, vibration suppression, acoustic regulation, cold stores, asbestos removals, noise encapsulation and suppressors, turbines, and a variety of insulation solutions used in the food and medical industries. In relation to this,
Norisol is at the cutting edge of innovation within the field of insulation, creating some pioneering products such as the NTS Turbine System, a reusable insulation system for turbines; ISO-CAP, which are insulation pads for valves; InsuFlex, a lightweight A60 panel used on ships; UniFlex bushes, a fire proof seal; fire slabs; and noise screens. Norisol has developed the above solutions over the course of its history, which began on May 1st 1977 in Skælskør, Denmark. The company initially focused on dealing with servicing local refineries and power stations, eventually requiring the employment of 100 people. Over the 1980s and 1990s, Norisol made gradual acquisitions, opening subsidiaries across Denmark, and dividing the organisation of the business into east, south and northern regions. The company grew to form representative subsidiaries in Norway and Sweden, and Norisol soon rose to become the leading producer of technical insulation in Scandinavia. Nowadays, the business offers a range of products, services, and know-how that deals with the issues of energy loss, regulation of sound and noise, and fire protection. Norisol now employs 1300 people across Scandinavia, and has an annual turnover of 900 million Danish kroner.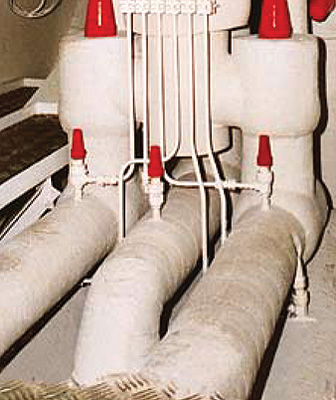 In October 2007, the company merged with NSL ISO Gruppen based in Norway, expanding Norisol's scaffolding capabilities, and the range of building protection it can offer on sites. Under this merger arrangement, Vincent M. Dunne became the new managing director of Norisol Norge. Speaking to Norway Online, Vincent outlines the details of the new operation: "The vision is for Norisol Norge to be the best in our field in the Nordic countries – and we share this vision with Norisol Sverige (Sweden) and Norisol Danmark (Denmark). In the newly formed Norisol Norge, interdisciplinary skills and flexibility are in the driving seat. The three Nordic countries can draw on each other's resources, and in that way secure jobs for our staff. Our requirement for offshore maintenance workers is that they master one Scandinavian language."
Vincent continues by highlighting some of the other important factors that must be recognised for Norisol's continued success: "We follow a 'zero injury' policy, and through our involvement in working environments, we reap the benefits of the synergy effect. The goal is the same, but the way to the goal can vary from country to country – so we must harvest the fruits of experience and use them. In regards to NSL ISO and Norisol Norge, we have never been direct competitors, and we each have strengths that complement each other. Even if we are two different companies, each with its own independent culture, our respective disciplines are very similar. To put it simply, the new Norge department makes its mark on both land and sea: Norisol has traditionally been strong onshore, whereas NSL primarily operates in offshore markets."
The future looks bright for the newly formed Norisol Norge, as Vincent is keen to highlight: "We have landed a big contract in the UK sector for the removal of scrapped platforms, which will be a new and exciting market in the future. In addition, we can offer our clients wide-ranging experience in insulation, scaffolding and surface treatment, which is known in Scandinavia as ISO skills. This factor carries a lot of weight when bidding for the big multidisciplinary contracts. As part of a Nordic group of companies we have great freedom of action and development opportunities. We are gaining both in quantity and quality – and that puts us in a pure win-win situation," he adds.
The opening of a new office in Aberdeen to head up Norisol's UK operations will support the company's future plans. The main activities at this location will centre around multidiscipline services and asbestos removal, as the company holds an UK licence for this service.