Market leader Norsk Stein looks closely at its operational performance to achieve continued growth despite challenging and competitive market conditions
Rock solid success
Market leader Norsk Stein looks closely at its operational performance to achieve continued growth despite challenging and competitive market conditions
First established in 1987, Norsk Stein (part of the Mibau Group) has grown over the years to become the largest supplier of high quality aggregates in Northern Europe. Currently turning out around ten million tonnes of production annually, Norsk Stein utilises its own modern fleet of self-discharging vessels and barges to distribute to over 40 terminals across Europe. With high quality reserves able to fill the broad spectrum of construction applications across Europe from asphalt materials to concrete and rail ballast, an unrivalled value chain, which includes complete logistics, and an immense capacity of up to 1.2 million tonnes a month, Norsk Stein's position in the market remains out of reach of its competitors.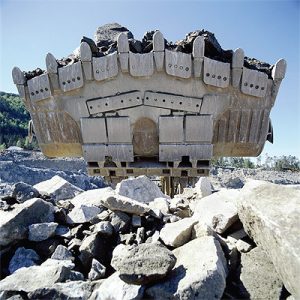 When Construction & Civil Engineering last featured Norsk Stein back in early 2015, MD Oliver Patsch noted that the company's focus would be on improving customer relationships, developing its product range, capitalising on production efficiency and increasing its awareness towards health and safety. Now a year on, Oliver is pleased to report that to varying degrees, the business has been successful in realising many of these ambitions. "The biggest success we have had is in health and safety," he says. "We have now achieved more than 850 days without any lost time injuries across our entire operation and have had a great uptake of near-miss and incident reporting. This has been critical to us assessing ways to improve and has started to change the organisation and its culture regarding health and safety."
Part of this improvement has involved a number of training sessions creating awareness for the topic across all levels of the business. "It is very difficult to reach these high levels of health and safety," he says. "We are still on a journey towards our eventual goal of 'zero harm to people'. A key element for further improvement is to focus on behavioural changes combined with visible-felt leadership across the whole organisation."
The company has also continued the positive value growth trajectory that has defined previous years. "In 2014 we saw a 20 per cent improvement on our bottom line over the previous year," Oliver continues. "This year that has increased to 40 per cent, which has been affected by a number of sides within the business. Whilst volumes have remained fairly flat throughout the year, the quality of our earnings and the key client relationships that we have developed have helped. Similarly, we have seen success in different areas of cost reduction across the board and in becoming more efficient in production and shipping we have also been able to reduce our debt position substantially."
Other areas of improvement over the past few months have been into product quality, which Oliver notes is an ever-ongoing process as the organisation continues to gain knowledge about its reserves and the best way to generate suitable products for the construction industry. Over 2015, Norsk Stein invested heavily into the training of its people to ensure that everyone is brought up to standard in terms of leadership and operational effectiveness. This falls parallel to continued investment into new equipment and machinery and into ongoing improvement projects. "A large amount of the additional money that we earn by growth and improved financial performance is re-invested into the business to make it even stronger for the future," adds Oliver.
With growth ensuing from improved operations, market conditions for Norsk Stein across Northern Europe are relatively favourable to let this continue. Taking Europe as a whole the market looks quite flat comparable to the previous year's performance. However, within this certain markets are showing strong signs of growth and therefore new opportunities. "There are big ups and downs in the market driven by the different stages the markets and countries are in the construction cycle," outlines Oliver. "The UK's construction industry for example continues to be strong and Poland is also currently experiencing a boom, however flat markets in Germany and Denmark and declining markets in France are offsetting this, balancing it out. The unstable and unpredictable nature of the offshore oil and gas market is also making that industry challenging."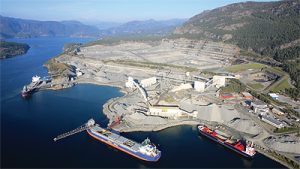 However, despite this Oliver is confident that opportunities do exist creating a pipeline of future projects that are likely to have a positive impact on Norsk Stein in the coming years. "There are a number of large infrastructure projects such as the Fehmarnbelt tunnel between Denmark and Germany and various harbour and energy related projects along the European coastline, like new windfarms, tidal or nuclear power plants," he points out. "These are quite difficult to plan or have been postponed for a number of years, not maturing, but it would be a major plus for the whole business once it picks up."
This is where part of the opportunity for Norsk Stein exists amongst a relatively uncertain European market, as too does making sure it can continue developing and introducing new products into the market to capitalise on new demands. As for the future, many of the same continuous improvement programmes remain top priority for the business as it looks to move forward. Continuing to improve its health and safety culture, refining its operational efficiencies and therefore its financial performance will all be key to Norsk Stein in 2016.
"In the longer term we will be looking at how we can work more closely with partners to make the most of new production opportunities throughout the year," concludes Oliver. "The more we can increase our flexibility in terms of product mix but also our seasonality, the stronger we will be in the future and we have a couple of investments in the pipeline to achieve this."
Norsk Stein
Services: Largest aggregate supplier in Northern Europe