Obaid Al Qubaisi Transport and General Contracting
Established 13 years ago in the Habshan oilfield in the western region of Abu Dhabi, UAE, Obaid Al Qubaisi Transport and General Contracting (OQC) is today a leading oilfield contracting company
Building a reputation
Established 13 years ago in the Habshan oilfield in the western region of Abu Dhabi, UAE, Obaid Al Qubaisi Transport and General Contracting (OQC) is today a leading oilfield contracting company
Working in the areas of construction, plant equipment, transportation and accommodation services, the company is owned by sole proprietor Obaid Mhd Fraih Khalfan Alqubaisi. Mohamed Alragheb, the company's commercial and financial manager gave a bit more background: "Obaid's decision to establish his business at Habshan was because he wanted to invest in business opportunities that were related to the development plans of the ADNOC Group," he began.
"Over the business' first five years, when it was providing heavy transport services for oil fields, OQC increased its fleet from five to 40 and expanded its facilities to include staff accommodation for around 300 personnel."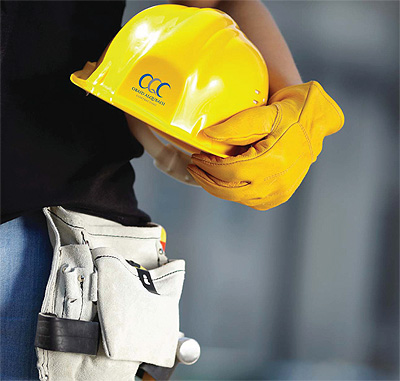 Mohamed continued: "Starting in 2007, OQC expanded its services to include civil works. Such expansions required recruiting additional engineering and HSE teams to gain ADNOC approval to handle the works.
"In 2010, OQC was awarded ISO 9000, ISO 18000 and ISO 14000 and became an approved ADCO & GASCO contractor for industrial civil works and oil field services. With 700 workers, a very significant vehicle fleet, three camps and a total capacity of 2500 workers, OQC set a benchmark in the field of construction. Since these accreditations were awarded, in addition to working in transportation and accommodation services, OQC has worked as a civil subcontractor. This is undertaken jointly with the leading oil and gas contractors such as SK Engineering & Construction, Hyundai Engineering & Construction and Bechtel on major development projects in Abu Dhabi oilfields."
OQC's dedication to achieving international quality standards has been rewarded with valuable contracts, and a blue-chip client list, that includes recognised companies such as GASCO, Punjlloyd, ALSA, Prezesio, Siemens, Schlumberger, National Drilling Company and mostly recently McConnell Dowell.
Mohamed noted that the company offers a full package to these customers: "OQC has been able to build a reputation with the major companies that work in Abu Dhabi, by being a qualified and approved vendor of the ADNOC group. We have the location, facilities, resources and successful management to operate efficiently and effectively to support any oilfield project," he said.
He went on to explain how the company can provide minimal start-up costs to its clients: "To start any project in an oilfield, you require budgeting for its mobilisation cost, in addition to the time and effort needed to execute the project," he said. "OQC can provide the required facilities and equipment at the minimum cost and reduce the efforts of acquiring, maintaining and disposing of facilities at the end of the project.
"Moreover, ADNOC and the Abu Dhabi Government are continuously updating their standards and requirements especially in the term of health, safety and environment, so OQC's proven record of successfully managed HSE requirements gives it another competitive advantage."
He gave an example of a successful project where OQC provided its services: "In 2009, SKEC was awarded an EPC contract for the ADCO Bab Gas Compressor Project, which was its first project at AD Oilfields. It sent staff to plan the mobilisation and site construction works, and they found the tough regulations difficult, which could have delayed the project for at least six months.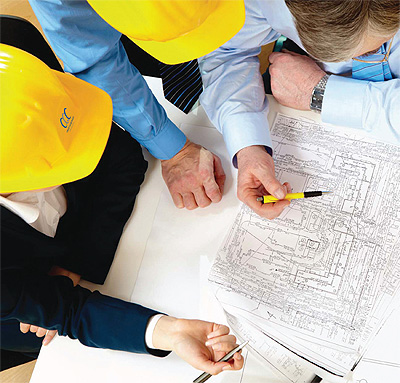 "OQC offered SKEC total support and undertook the challenge of creating site facilities within three months from the date of acquiring the land. During this period it accommodated SKEC's staff at its offices and camp, and upon successful handover of the facilities, SKEC awarded OQC further accommodation and transportation services agreements. At completion of the project in 2013, OQC received an appreciation award from ADCO for its contribution to the success of the project."
These accommodation services have become a significant offering from OQC, as providing high quality lodging services in remote areas is a challenge itself. "Because only portable buildings are allowed in oilfields as per regulations, OQC has to efficiently maintain the basic utilities itself (electricity, water, drainage and waste systems). It has assessed all the risks involved in operating camps in deserts and successfully achieved very high levels of client satisfaction.
"The company's accommodation service includes workers' requirements for all categories including recreation facilities (indoor and outdoor), dining facilities operated by global caterer Sodexo-Kelvin, laundry facilities and security and maintenance teams."
Having now been operating in this market for over a decade, OQC has seen several changes and since the 2009 recession, has experienced increased competition from local companies. "OQC has now decided that working directly with project owners is the best approach and in 2014 it has upgraded its classification at ADNOC and now it is bidding directly with the project owner," explained Mohamed. "Moreover, it is working on some partnerships/joint ventures with multinational EPC contractors to cover the mechanical part of major development projects. This is being done with a view to becoming one of the major local EPC oilfield contractors in UAE so it can expand its business overseas."
Abu Dhabi is planning to spend more than $70 billion on its oil, gas and petrochemical sector over the next decade. As Mohamed concluded, this will offer plenty of opportunities to OQC for the future: "The company is continuously working to gain ADNOC's trust to prove it is ready and qualified to play a major role in these further developments," he stated.
OQC
Services: Oilfield plant construction services