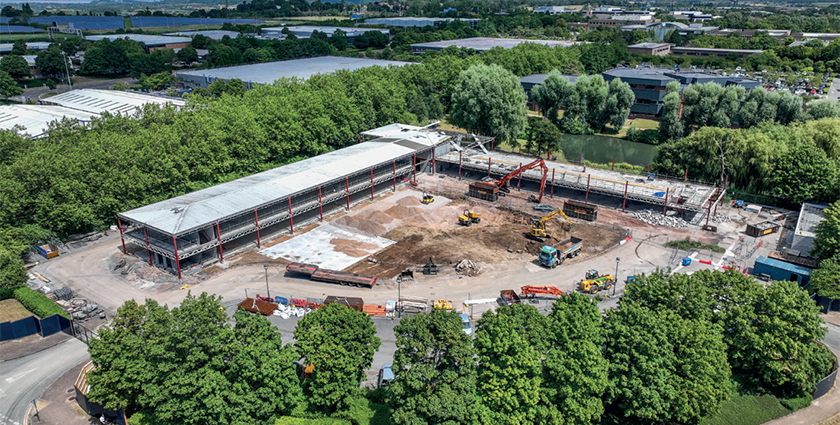 South Gloucestershire council leader Toby Savage has visited the site to see the rapid progress of the £17 million transformation.
"This building is being re-developed and modernised with sustainability in mind and is in line with our own ambitious goal of tackling the climate emergency by becoming carbon neutral by 2030. The redevelopment fits into a wider picture of significant investment in office, residential and leisure facilities in this part of our district."
Matt Cooper, director for Beard in Bristol said: "Beard thrives on ambitious projects like this one. Repurposing the existing structure has not been without its challenges, but the energy of the initial build has not been wasted and we have saved a huge amount of carbon."
Designed to meet BREEAM Excellent and EPC A, 1000 Aztec West will be powered by renewable energy and use energy-efficient heating, cooling and lighting systems.
A striking three-storey atrium will be added to the centre of the stunning new, all-glass structure, with a 1300 square-foot gym and wellness facility at the heart of the building.
Completion of the project is expected in summer 2023.