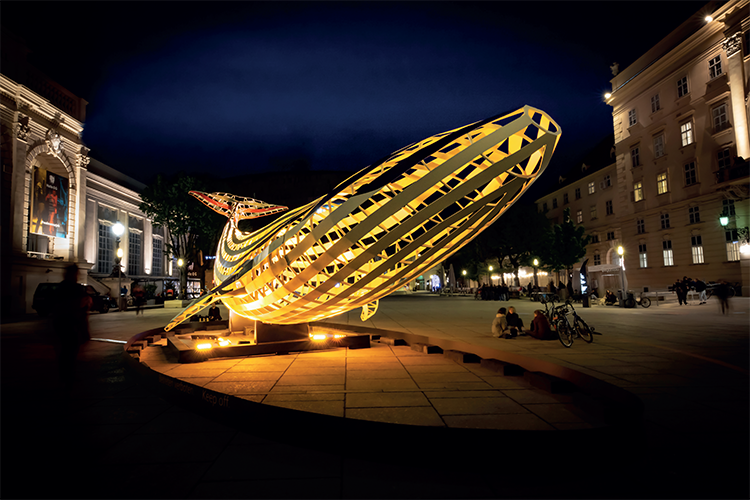 Steely Determination
The resilience and forward-thinking of ParkerSteel Limited, a leading supplier of structural steel to the UK construction and manufacturing industries, has allowed the company to grow rapidly despite the challenges of Brexit and Covid-19
During the last two years, Kent-based steel stockholder and processor ParkerSteel has not felt the regression or stagnation as experienced by many other businesses during the Covid-19 pandemic. Instead, against all odds, the company has grown sustainably.
Having steadily increased its turnover year-on-year throughout the past decade, ParkerSteel reached new heights in 2021, topping over £64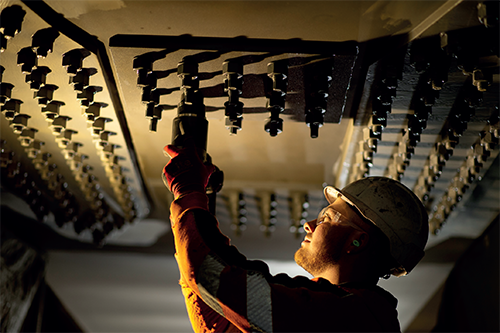 million. With all signs suggesting that the company will turnover more than £100 million in 2022, Managing Director Dylan Alexander discusses some of the key factors behind the organisation's recent success.
"At ParkerSteel, our primary function is to bring in bulk steel product and break it down into smaller, more manageable chunks. These can then go on to be used by various contractors across the country, both in construction and manufacturing, for fabrication and installation purposes," Dylan explains. "We have three depots, 300 employees, and coverage across the majority of the UK. Sourcing products both domestically and internationally, we store roughly about 30,000 tonnes of steel, and daily we probably send out 300-to-400 tonnes to roughly 250 different customers.
"More than anything, I think it is technology that sets us apart, and it is technology that has enabled the business to grow," he continues. "
Among the technologies to which Dylan refers, ParkerSteel boasts a thriving e-commerce platform, which allows customers to interact with the business 24/7, as well as helping to streamline the order management process. "We are one of the only steel companies in the world that actually sells steel online," Dylan reveals. "Our e-commerce platform and similar systems are completely scalable, so I would say the growth we have had is largely thanks to the commercial part of the business and the technology that supports it."
A second core element that fuelled ParkerSteel's growth has been the strength and flexibility of its supply chain. Benefitting from long-standing supplier relationships and a willingness to adapt to changes in the market, the company has been able to adjust to the challenges of the last 24 months and grow as a result.
"We have a multifaceted supply chain," Dylan declares. "Our parent company is based in Dubai, and we are able to source products and top-quality material competitively from around the globe.
"In addition to the help we have received from a number of great, long-term suppliers, we have been able to combat Covid-19 by buying product in greater bulk from more exotic locations," he adds. "We also have a semi-dedicated port facility at Dover that is located only 20 minutes from our headquarters and plays a crucial role in terms of our cargo and import operations."
Alongside its Dover facility and 13-acre Canterbury headquarters, ParkerSteel operates complementary three-acre locations in Kent, Andover and Dudley. This well dispersed geographical footprint is supported by an expansive fleet of 45 vehicles, which allows the firm to maintain nationwide supply, on a next day basis.
"From a vehicle perspective, we are in a really strong position," Dylan says. "We ordered a new fleet to support our sustainability ambitions – these lorries are eco-friendly, with emissions around the same level as a modern-day motor car.
"To ensure we always have a skilled workforce to drive our fleet, and to help us mitigate the impact of the pandemic, we recently started a driving academy. Taking inductees from car license holders to HGV license holders in just three months, the academy allows us to train the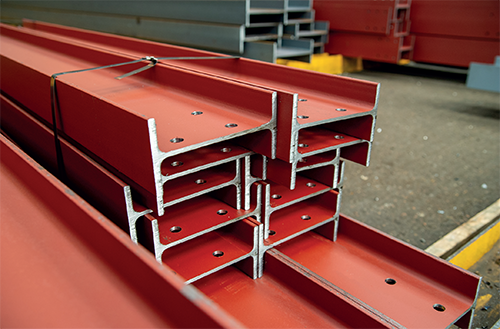 next generation of drivers. Our first crop of 12 graduates is currently out there driving and our next cohort will start with us in January 2022."
A key contributor to numerous projects over the last two years, ParkerSteel has worked on everything from Amazon distribution centres to bridges over the M25. The company has even supplied material for a 17-metre whale sculpture – one of the company's most extraordinary projects completed in 2020.
"In a time of national crisis, we helped out on a number of NHS Nightingale Hospitals, including one in London and one in Exeter," Dylan reports. "Deemed an essential business, we were able to stay open throughout the first lockdown. Thanks to remote working, a lot of early lateral-flow testing, PPE, regular cleaning, and strict social distancing, we carried on providing our vital services."
With these transformative projects and experiences behind it, ParkerSteel now aims to carefully manage risk in 2022 and continue to perform at a high level throughout a fairly volatile rebound period for the industry. "It all looks very positive so far, but we just need to ensure that some of our big infrastructure projects, like HS2, go ahead and get done," Dylan remarks. "Of course, there are also supply chain disruptions, but many of these issues – semiconductors, shipping, labour – should come to an end in the first quarter of next year. We will hopefully be back to business as usual very soon, and that is an exciting thought."
Harbouring a long-term vision for growth, ParkerSteel has its eyes on sustainability moving forward. Determined to be much more than 'just another business', the company remains rooted in its communities, adding value for clients in everything it does. "We strive to be a well-respected business that provides a good service to the industry and that treats its people fairly," Dylan asserts. "That's the goal for ParkerSteel."
ParkerSteel Limited
www.parkersteel.co.uk
Services: Steel stockholder and processor