Known for the honest relationships it builds with its partners, Penlaw has grown its range and entered new markets over the last ten years, fulfilling its founder's ambition of becoming the UK's number one drywall and associated building materials distributor
Profitable strategy
Known for the honest relationships it builds with its partners, Penlaw has grown its range and entered new markets over the last ten years, fulfilling its founder's ambition of becoming the UK's number one drywall and associated building materials distributor
Loyalty, trust, and honesty have been the buzzwords for Penlaw since the distribution side of the business was launched in 1997. By displaying these qualities, a leading specialist independent in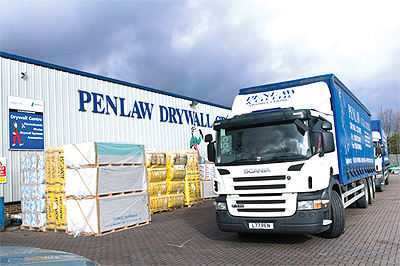 drywall and associated products has succeeded in earning the respect of the industry and assembling a strong team of professionals that have proven instrumental in its ongoing growth.
"Our relationship building is second to none," exclaims Penlaw's Sales Director, Brett Sherwin. "We have a track record of establishing fruitful partnerships and it is very telling that most of the new business we win comes from referrals from the manufacturers or clients who have chosen us as their distributors."
The combination of the company's strong collaborative skills and high-quality service has also attracted some of the best talent across the building materials distribution sector to the business. Individuals have repeatedly been impressed with Penlaw's commitment to delivering excellent service based on adding real value to customers, hence their desire to be part of the journey.
Furthermore, Brett singles out the role of Penlaw's CEO, Richard Gray, whose restless drive to grow the business continues to keep the distributor on its toes, always looking to improve its offering and expand its coverage. "Even though he is 71 this year, Richard's passion for the company remains undiminished, just as big as it was 22 years ago when he considered opening his first depot. It is also noteworthy that in the last 16 years, he has consistently strengthened the management team whose input has been crucial in achieving his dream of making Penlaw one of the country's largest independent drywall and associated building products distributors."
During the two decades in which Penlaw has been engaged in distribution, the company has steadily built a network of sites, predominantly in and around London and the Home Counties, but also in Warrington and Gateshead, in the northern parts of England. "Our first branch opened in Wickford in 1997, followed by two more in Greenwich (2003) and Eye 2004 (in Suffolk). In 2005, we launched the Warrington depot and another two years later, the Enfield site opened," Brett narrates.
Site expansions
Another milestone showing that Penlaw was definitely on the right path came in 2015 when the company had to relocate to a larger, 25,000 square feet facility in South East London – in Sydenham, having outgrown the Greenwich branch. "What we did with the Greenwich site was to repurpose it as a specialist fixing centre," Brett explains. "We then opened a second such centre in Gateshead in 2016, which is our latest facility to date."
The last four years, in particular, have seen Penlaw grow in double figures year-on-year. In Brett's opinion, this became possible thanks to the change of direction undertaken by the company, in regards to the materials it supplies. "Up until 2011, we were predominantly drywall, but with me becoming the Technical Sales Director that year, I put together a business development team. Alongside Drywall we targeted associated products & entered new markets to be able to offer a 'one-stop-shop' to our customer base. This is how we ventured into the façade side of the construction industry," he remembers.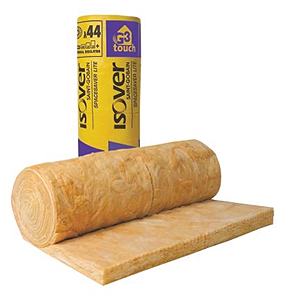 Gaining momentum
As a result of the distributor's renewed focus, it has successfully enriched its product range and shown significant growth in external render, SFS, sheathing boards, construction fixings, membranes and insulation products.
"Over the past decade we have established strong relationships with all the major manufacturers in our sector, and they remain the backbone of our success."
Brett adds: "Our growth comes down to the work we are doing in the area of infill solutions for the external wall zone. It also helps that we have specialist fixing centres whose services tie nicely with our intention to deliver a one-stop solution. When working on the façades, you need to fix the metal down to the concrete substrates, then additional internal and external fixings, which is something we can provide.
"This year we have gained momentum with Developer Supply Chain Agreements, which have secured us just over ten per cent of our national turnover, by appointing a Supply Chain Director solely focusing on the cradle to grave approach in delivering the scheme on time every time."
Having said all that, it is no surprise that Brett expects Penlaw to continue to outperform its competition in 2019, by achieving growth in the range of 16 to 20 per cent. "It is a testament to our strategy and staff that the spike is coming from all the new markets we have ventured into in the last few years," he notes, going on to conclude. "Further down the road, next year, we foresee another ten per cent year-on-year growth. Beyond that, we are hoping to open one or even two new depots – probably in the South West of the country and either in East Midlands or Yorkshire – in the next 18-24 months, which will allow us to hit the £100 million turnover mark within three years."
Penlaw
Services: Distribution of drywall and associated building products