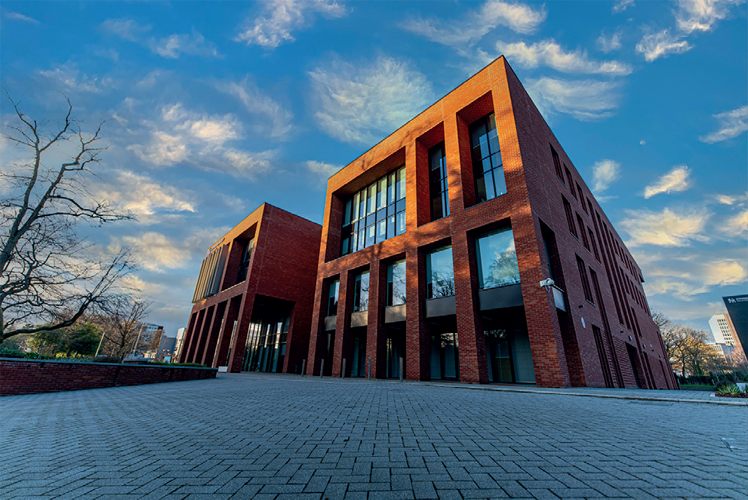 Rebuilding for the future
Established in 2010, Phoenix Brickwork (UK) Ltd is now a national specialist in commercial brickwork, SFS, scaffolding and drywall solutions
After being made redundant 11 years ago, founder and Managing Director of Phoenix, Christian Watson, invested his £10,000 savings into the creation of a brickwork company. Building from the ground up, Phoenix Brickwork's first project was a £4,600 garage for Rolls Royce. From these beginnings, Phoenix has diversified into scaffolding, SFS and drywall solutions, with a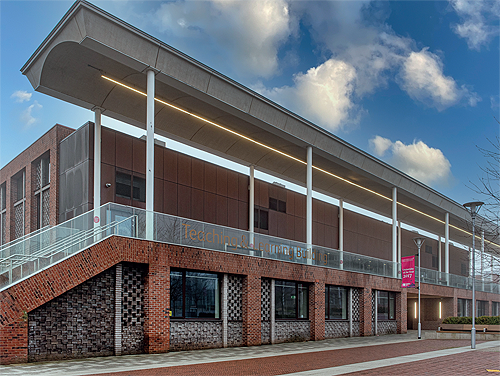 turnover of £25 million a year as a group of companies, and works with the biggest names in UK construction, such as Kier, BAM Construction, Willmott Dixon, Sir Robert McAlpine and the Wates Group amongst others.
Brickwork is where Phoenix began, and brickwork is where Phoenix excels. The group has built an enviable reputation as a leading masonry contractor; its 200+ bricklayers are experienced and highly appraised, they work under stringent quality control procedures that have been proven successful time and time again. Phoenix bricklayers operate at the top of their field to create ornate brickwork projections. One example of this craftsmanship is seen in their work at the Nottingham Trent University Campus. This build involved seven different horizontal and vertical brick bonds that worked together to create an architectural, masonry masterpiece. The methods of quality control followed on this project, as on all Phoenix sites, are the reason why it is the first choice over its competition for colossal and intricate projects alike.
It was from these early stages in brickwork that Phoenix saw the need and opportunity to diversify. Many of its clients were struggling to co-ordinate SFS and drywall installation with brickwork whilst on site, and as a result Phoenix Brickwork expanded to include its Drywall division in 2017. This was done with the core goal of reducing complications for clients. This element of Phoenix undertakes a range of services in collaboration with the Brickwork division; which include full SFS design and installation on top of internal partitioning, plastering, ceilings, acoustic and fire protection.
A prime example of the multi-trade approach offered by Phoenix is Eden Boys Leadership Academy in Bradford. Contracted by BAM Construction in 2020, this project has a combined value of £850,000. Phoenix Brickwork was contracted in order to build a three storey, 800 pupil new build school on the former Morrisons Supermarket HQ site. The project drew on a number of the company's specialisms, including brickwork facing and blockwork, and combined that with the inner leaf SFS to give a full through wall solution to the pre-erected structural steel frame. This provides a number of benefits from in house sequencing and co-ordination of the two trades, to ensuring all SFS is handed over with all brickwork requirements complete. The SFS design was also co-ordinated by Phoenix through a third party in advance of starting works.
Much like its bricklaying team, Phoenix's drywall professionals are experienced in installing a range of partitioning systems. Phoenix operatives have the capability to manage complex installations with a number of materials including timber, metal and board. Phoenix also trains its team to install British Gypsum, Knauf and Siniat partitioning products. Phoenix Brickwork's Drywall team is comprised of highly skilled technicians, meaning it can offer traditional plastering materials and rendering techniques, in addition to meeting the requirements of more modern dry lining systems. Phoenix achieves a high-quality internal finish for both residential and commercial buildings thanks to its team's depth of knowledge and experience.
The final element of the Phoenix Group's existing triad is Scaffolding. This group works with many blue-chip clients as a stand-alone scaffolding service, as well as supporting existing Phoenix projects. The group aims to reduce risks and improve health and safety on existing projects whilst also reducing logistical complications for clients.
Showcasing Phoenix Brickwork's capabilities is St. Mark's Student Accommodation in Lincoln. Contracted by Bowmer & Kirkland in 2019, this project has a value of £3.5 million. Phoenix Brickwork was contracted to build a 1222-bedroom new-build student accommodation for the University of Lincoln on the site of a former retail park. The project drew on a number of the company's specialisms, including brickwork facing, blockwork, masonry support and small areas of 'Candi Wall' cladding. These were all built against a lightweight 'Metek' framed structure. This project incorporated six different types of brick and numerous design features that worked to break up the building's façade. The soon to be completed project is comprised of ten blocks ranging from four-to-ten stories high.
St Marks is testament to the high standards set by the Phoenix Group both in terms of logistics and end product, but it is also emblematic of how far the company has come. Phoenix's relationship with Bowmer & Kirkland began only a year after the company's genesis, when it brought Phoenix on board for their first £500,000 project. In coalition with the St. George's Park Scheme, Phoenix helped create a community sports area for the people of Burton-on-Trent. These projects, which bookend Phoenix's history, are illustrative of how Phoenix Brickwork has maintained strong relationships with contractors over an entire decade, through reliable, high-quality service.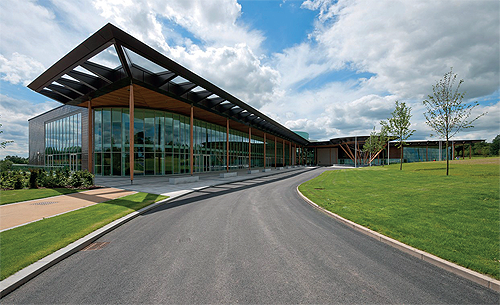 Phoenix fortifies strong and productive relationships inside the company as well as outside. The group prides itself on the loyalty and quality of both its staff and subcontractors; its bespoke management system has been UKAS approved to ISO standards since 2015. The company's website cites professionalism and safety as core assets of the Phoenix workplace, and the availability of ongoing training, both in terms of skill and professional development, ensures this. Phoenix employs in-house trainers who are CIEH qualified, so that training can be tailored to the individual and the requirements of the business.
In addition, the Phoenix Apprenticeship Programme was founded in 2014 to further support Phoenix's investment in its people. The apprenticeship has seen a large number of students from a wide range of different backgrounds, with a high proportion of apprentices choosing to stay at Phoenix upon the completion of their qualifications. The scheme has been extremely successful and with the students being mentored by experienced professionals within Phoenix, a gap in pre-existing college courses that focus heavily on just house building has been filled. Phoenix trainees learn to build high spec commercial buildings with state-of-the-art, new building methods alongside the traditional.
Going above and beyond, this level of investment in education shows how highly the Phoenix Group values strong relationships, as well as high quality craftsmanship. Apprentice Quantity Surveyor Dylan speaks to this aspect of the company culture as he states on the Phoenix website that his favourite part of the job is working with the team, and "interacting with people to get a positive end result".
The company was recently thrilled after its recent assessment by Investors in People to hear that it had been awarded Gold/ Advanced level, jumping up 2 levels of the internationally recognised standard for excellence.
Phoenix's support of future generations even goes beyond training and apprenticeships: its sustainable model aims to safeguard the planet also. The company entered into partnership with Sheffield College and has donated excess materials and tools, which are reinvested into education. In 2014 Phoenix acquired a new warehouse that would become integral to its sustainability mission. Each time a Phoenix site produces left over material, through waste or over-ordering, it is sent back to the warehouse and utilised on future projects. This helps keep waste and recycling to a minimum. One of the company's targets is now to reduce its impact on our environment further over the next few years with the ultimate goal of achieving carbon neutral status and it is working in close collaboration with Derby University to meet this target.
Phoenix Brickwork is also known for protecting its people in other ways, primarily through its absolute focus on safety and wellbeing. Phoenix is not only FIRAS accredited for its commitment to fire safety, but also holds CHAS Premium Plus and Constructionline Gold certificates for meeting a high standard of health and safety, equality and diversity. As recently as 2020 Phoenix ran a campaign for Hard Hat Awareness Week as corporate sponsors of the Brain Injury Charity in Leicester. The efforts on Phoenix's behalf to meet the standards of these accreditations, and promote workplace safety in the public sphere, show how safety has always been at the core of Phoenix's working ethos.
The Phoenix website states that the company values health and safety, quality workmanship and solid client relationships over profit, and this shines through not only in its safety and sustainability, but in the way this group continually reinvests in the people and communities it comes into contact with. Phoenix's workforce regularly raise money through sponsored team building activities for a number of charities including The Cynthia Spencer Hospice in Northampton, CALM (Campaign against Living Miserably) and Macmillan Cancer Support. In addition, the company has worked with local artist, Julian Bray, to run a colouring in competition for community children. The winners' work, posted on the company website, illustrates how Phoenix goes beyond construction, and functions on a people-centric set of values when it comes to doing 'good business'.
As of 2021 Phoenix Brickwork is still backed by a large number of its original workforce, and a range of clients, many of who have been there since the beginning. Through an enduring commitment to the safety and sustainability of its projects, the wellbeing and professional development of its staff, and mutually beneficial relationships with clients and communities alike, Phoenix Brickwork stands as a testament to what it can mean to rebuild, brick by brick.
Phoenix Brickwork
www.phoenixbrickwork.com
Services: Commercial Brickwork, Scaffolding and Drywall Solutions