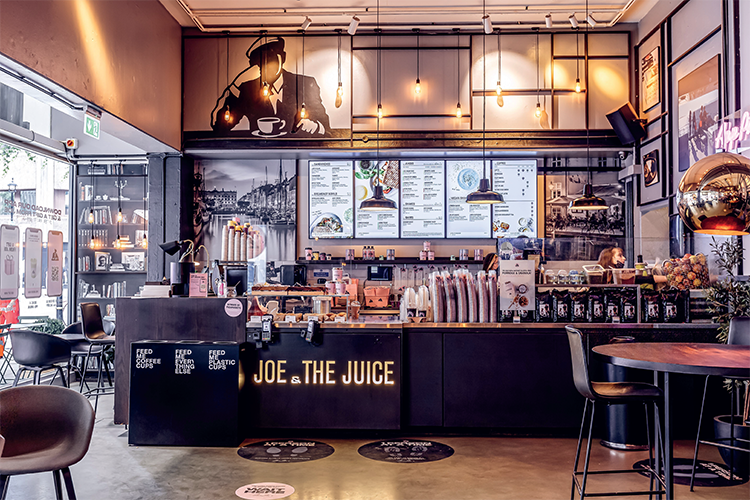 A leading light
More than ten years since its first contract, Pioneer Group reflects on its rapid ascent to becoming an established supplier of AV, electrical and infrastructural solutions
The story of Pioneer Group (Pioneer) began way back in 2011. Two friends, Paul Childerhouse and Chris Appleyard, then working under separate businesses, attended a meeting with a single shared client. Its name was Stadia Solutions, its mission was to launch a new venture installing large-scale LED screens into stadiums across the country for the promotion of pitch-side advertising – and it wanted Paul and Chris to help.
"I essentially shook their hands on the spot," reflects Paul, now Pioneer Group Director. "I said I'd leave my job tomorrow, and give them my full support." The same day, Paul received a call from a contact – a contractor working across KFC's chain of restaurants. They were withdrawing from the business, and KFC were looking for a new partner to take the reins.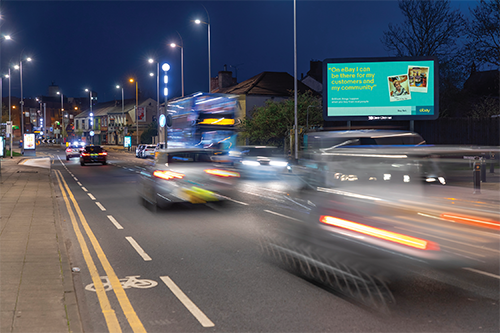 "I said yes, and we won the KFC contract," Paul continues. "We had three months to get everything in place across our premises, including our IT systems and call centre, ready for KFC as our first major client alongside Stadia Solutions." Pioneer undertook its first project in Glasgow's Celtic Park, an astonishing debut for a then-fledgling company, before rolling out its own AV solutions across an initial 80 KFC sites.
In September 2021, Pioneer celebrated ten years since that first meeting and the phone call that set the company on its way. "We've grown year on year," Paul says. "From securing our first premises in Stockport, we've managed to build a team of nationwide engineers and service engineers, operating across a wide cross-section of businesses. In 2021, we saw a turnover of £12m, and we're expecting to see more significant growth exceeding £14m in 2022. Alongside our Stockport premises, we've added a rental space in Reading. From those two hubs, we deliver our installations and service nationwide."
Pioneer currently operates three distinct business ventures. The foremost of which is its AV division focuses on creating a range of digital solutions to support clients in their advertising or customer experience goals. In parallel, the company delivers a range of new builds and retrofits for clients across manufacturing, engineering, construction and more through its electrical contracting arm, while its infrastructure division specialises in high-level security projects, rolling out Wi-Fi and cabling into environments including the MoD and Royal Courts of Justice. "There's a real spread of people with different skill sets across the business sector," Paul insists. "Nothing phases us in terms of how we approach a project. We wear hard hats one day; then we are programming IT/AV solutions on another."
Pioneer is rolling out Digital Out-Of-Home screens across the UK for one of its most significant projects in partnership with media assets company Wildstone. It's a challenge that combines each element of Pioneer's service capabilities in a complete turnkey solution. "The billboard and digital area is one that's hugely expanding, with all the big media companies behind it," Paul comments. "We're involved in mini-construction projects up and down the country, excavating footings and pouring concrete at the side of roads, hanging screens on the roadside, and the gable end of buildings. We're looking to do 250 of those installations in 2022, at a cost of about £4m."
Likewise, the company's partnership with KFC continues to thrive. "We're very strong in quick-service restaurants," Paul says. "About six or seven years ago, we did a major refresh for KFC, moving from about 450 sites to nearly 1000 over the course of just four months. We're now replacing all of their screens again, in what will be a rolling refurbishment programme approximately every five or six years. On top of that, they're constantly opening up new stores and will probably hit about 1200 within the next three years."
The rolling nature of the KFC project offers a valuable insight into the pace of development within the AV business. "We're just undertaking a rollout for double-sided window screens, with a High Bright screen in the window and a Low Bright screen facing indoors," Paul explains. "Going back a few years ago, McDonald's had these big chunky boxes with High Bright screens of about nine inches deep or more – ours are about 75mm maximum."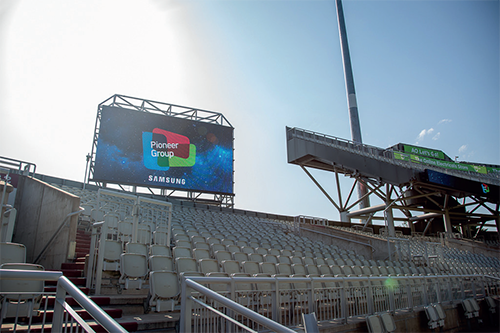 Yet another project flying the flag for Pioneer's advanced capabilities is a double-stacked advertising board located pitch-side within Manchester City's Etihad Stadium. "We are a design and build company at heart, working closely with fabricators to manufacture bespoke structures, bracketry and housings for various indoor & outdoor applications," Paul says. "We picked up Man City around eight years ago, and now we basically do everything for them.
"If you watch a City game on TV, you'll notice how high the LED board is compared to the player," he goes on. "To achieve that, we had to build one 900mm-high LED screen in its conventional place next to the by-line, with another screen four metres back. From the TV gantry point, one sits on top of the other – so it looks like it's 1.8 metres high, and it's absolutely stunning. The second of those LEDs is the barrier that previously sat in front of the spectators, so we had to install bespoke safety gates to guarantee secure emergency exit routes. Likewise, the stand wasn't exactly level – we had to produce bespoke bracketry to maintain the correct alignment across the screen's full 250-metre length.
"The key to building the right solutions for our customers stems from understanding the design elements, the goals of the businesses we're working with and enhancing customer experiences. This means collaboration right from the start. There's a spectrum of contributors – essential – from the architectural planning and design phases to construction, engineering, project management and subject matter expertise. We're all mindful of the need to build smarter and more sustainable solutions to achieve climate impact reductions. Pioneer brings the intellectual capital to the table, proven experience, capability and reference ability."
Away from the bright lights of sports advertising, Pioneer is driving important changes within the UK's charity sector. "We've just won a very exciting new kiosk solution," Paul says. "In the old days of charity collections, you might have a box attached to a chain at a petrol station or a pub. Now, working with a charity called Greater Change, we're rolling out two interactive devices that provide passers-by with in-depth information about the charity. They will be trialled in Tesco's in Oxford. If they're a success, we'll be able to roll them out elsewhere."
Moving into 2022, the company is targeting a series of new developments within its stadium business. "We've been shortlisted with Everton, the new LED at Fulham, and we're working closely with Arsenal around sustainability," Paul outlines. "LEDs today are far more energy-efficient compared to those of five years ago. There are a number of new systems that deliver really low power when not in use, and sustainability is now an inevitable feature of every new proposal. It's an area in which we feel strongly, and as a business, we are focused on improving our sustainability and that of our partners and customers.
"Longer term, our goal is to unify our divisions under a single, common platform," Paul concludes. "Whether you're going to a meeting in Blackpool or Eastbourne, our salespeople will be selling Pioneer – not AV, electrical or infrastructural. We've got to the point where our internal systems are working and up-to-date. Now, we're setting our sights on the verticals we'll target moving forward to further distinguish ourselves from the competition.
"To help us on our journey, we are working closely with our supply chain, enabling us to be agnostic in our approach and having the ability to be innovative in our design and implementation."
Pioneer Group
www.pioneergroup.co.uk
Services: AV, electrical and infrastructural solutions