With deep roots in Scandinavia and steel close to its heart, Plannja has been refining thin steel sheet products since 1967
Under cover
With deep roots in Scandinavia and steel close to its heart, Plannja has been refining thin steel sheet products since 1967
The business designs, develops and produces roofing, façade profiles and every imaginable accessory to add value and convenience to buildings. It creates its product range from thin steel sheet, as it believes that this is the ideal metal for creative expression. It can appear in any desired shape. Its versatile properties allow for nearly limitless possibilities – it can be corrugated, pressed in various forms, blasted, perforated, galvanised, painted, raw and untreated, or used as flat sheet in narrower widths to enhance a building's expression.
From a practical standpoint, sheet metal offers many advantages and efficiencies. It is lightweight for efficient transport and installation, includes systems of compatible fittings, has low maintenance requirements, and is 100 per cent recyclable. Sheet metal roofing and façades can integrate solar panels, air conditioning systems, safety equipment and roof drainage. Plannja's sheet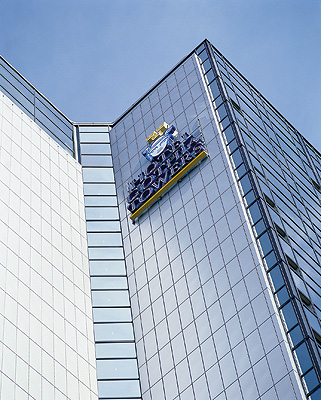 steel or aluminium roof and eaves gutter are made to cope with the Nordic climate, which means exceptionally high quality in every detail. The Nordic minimalist design and colour of its products are aimed at accentuating a building's aesthetics.
To continue its position as a leading manufacturer, Plannja maintains a focus on three areas of value for its customers. Firstly, its aim is to continue as the leading roofing supplier in the thin sheet steel material category. Secondly the company has environmental focus in development of products and logistic solutions, and thirdly, it holds customer relations very closely, characterised by close collaboration at a local level. Plannja's success has been as a result of commitment, flexibility and simplicity in all aspects of its business.
"Our main market is the Nordic countries and Poland," begins chief executive officer Thom Mathisen. "Beside this we have a small business in Romania and some export interests. Our main competitors are Lindab across all markets, Ruukki in Finland and Pruchinsky and other companies in Poland. After some years of quite weak development in the market we can now see that the residential market is picking up in Sweden, Denmark and Poland, although at this stage is not a massive growth," he continues.
A vision is usually described as an image of a future worth striving for. Plannja's vision is to create better buildings through total solutions based on thin sheet products and associated value-added services. Plannja runs its business efficiently and frugally using a minimum of raw materials, energy and other natural resources. The company is environmentally certified according to SS-EN ISO 14001:2004 and continual improvements are made to the environmental characteristics of the company's products from a lifecycle perspective.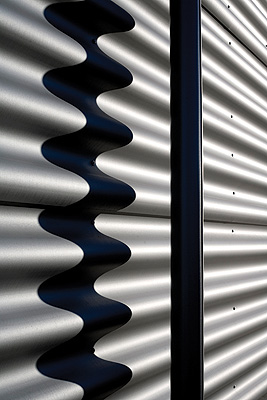 It is very probable that buildings constructed using Plannja sheet metal products will survive their builders and thus become part of the future. By making products with long lifetimes the company contributes to long-term, positive developments with consideration for the environment both in respect of customers, itself and society as a whole.
Plannja is a wholly owned subsidiary of SSAB, a world-leading producer of high-strength steels. Its products, developed in close co-operation with its customers, create a stronger, lighter and more sustainable world. With employees in over 45 countries it operates production facilities in Sweden and the US. Although the market today is not at its strongest, it is certainly greater than 2013 and the outlook across most of the business interests is particularly promising. Set to strengthen its portfolio, the business is in the process of acquiring Ruukki, as Thom explains: "It is our owner who is in charge of the acquisition and when the process completes, we will together form a new construction company within SSAB, separated from the steel interests which dominate the business."
From Plannja's perspective this is a very good match with potential to be part of a much bigger construction business. With Plannja and Ruukki complementing one other geographically, together they will have a broader portfolio of both products and services. "Being in the roofing business it is crucial to be close to our customers for many reasons. First of all to be aware of our customers needs, both when it comes to the different products but also to able to serve the customers with high delivery performance and short lead-times. The short lead-times requested from our customers means that we have to have production facilities with the ability to reach our customers in the main markets within a few days," says Thom.
Local manufacture is Plannja's motto. It brings many advantages for the environment and its customers. Product development and design is undertaken in conditions that the products will be exposed to such as the tough Nordic climate. It has manufacturing facilities and warehouses close to customers throughout Sweden, Finland and Poland. In addition it has a comprehensive local distribution network throughout the market where both private individuals and craftsmen can purchase complete Plannja roofs with all the necessary accessories, what is also important is that we are strive to develop our solutions with simplicity. We want customers to find working with Plannja straightforward and recognise the quality of our easily assembled products."
Looking towards the future, Thom concludes: "Our main focus will always be to remain customer oriented throughout the entire company. On top of that we always need to develop our company according to customer needs, through the production of new products and services and given the future working together with Ruukki we see a good potential to be even better and faster in this development."
Plannja AB
Services: Roofing products & materials