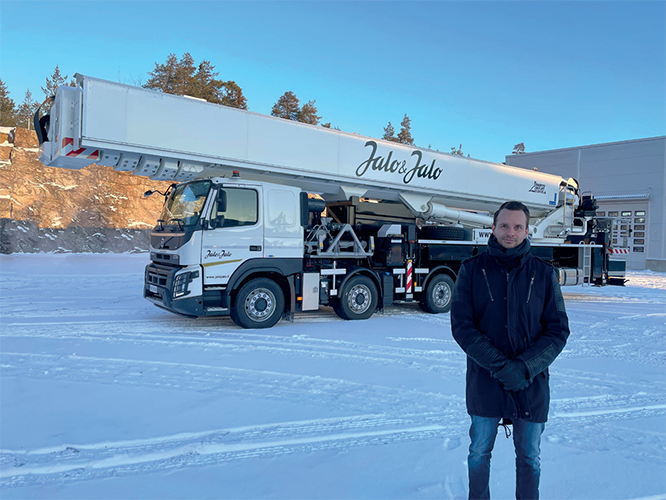 "We are extremely busy at the moment. All our current aerials are deployed and we are recruiting 11 new operators. This S104HLA will help us in not only windfarms, but in facade and construction worksites as well," says Sami Jalo, CEO, Jalo&Jalo.
The S104HLA is mounted on a Volvo 12×4/*8 chassis, which allows compact configuration that is easy to drive in worksite conditions, but also in regular traffic. The gross vehicle weight is 63.5 metric tons and importantly, the axle weight does not exceed 12 tons. This is highly beneficial when operating in Sweden, as you don't need an escort vehicle, which again reduces the operational costs. This also opens the door to Norway, as the older S104HLA's were too heavy to drive on Norwegian roads.
"The new unit will be deployed immediately. It will start with a large construction worksite in Finland and then take off to Sweden to continue serving our customer base there through our local branch, Svenska Höjdliftare," adds Sami.