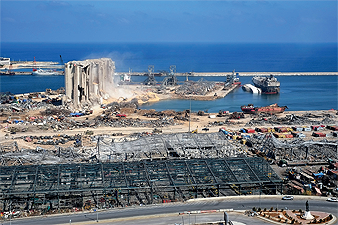 Major hospitals and a school in Beirut will receive products and solutions from ABB to restore and accelerate reconstruction efforts.
Working with ABB's local partner, Harb Electric, the product donations will include a UPS (Uninterruptible Power Supply) System for each hospital, along with various smart power equipment and energy distribution solutions.
The UPS and smart power components will be supplied as a holistic solution from ABB to future proof the electrical and power infrastructure of the hospitals in the event of blackouts.
The infrastructure will also feed all critical loads from operating theatres and rooms with power sensitive equipment including X-ray machines, Magnetic Resonance Imaging (MRI) and respirators.