Precon Products has experienced unbelievable growth in the first ten years of its operation, offering an extensive range of products to some of the leading construction companies in the UK
Rich assortment
Precon Products has experienced unbelievable growth in the first ten years of its operation, offering an extensive range of products to some of the leading construction companies in the UK
How do you become the biggest independent supplier of construction products in a wildly competitive market such as the UK's? According to Mike Philpot, Managing Director of Precon Products, there is a combination of factors that needs to be concocted, in order to reach this stature. "Our biggest strength is the vast product range that we offer to our customers. We have about 1800 different items, ranging from concrete accessories, through to concrete repair products, waterproofing products, as well as finishing tools. Essentially, we can provide anything concrete-related,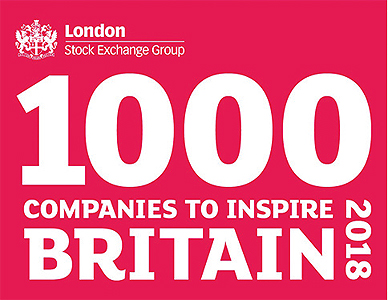 acting as a one-stop shop for manufacturers, thus saving them the time of going to multiple companies to get each individual item."
Clearly, the wide variety of products requires a knowledgeable and agile staff that are familiar with the ins and outs of every commodity, so that the client is treated to a customer service of the highest standard. "Having good staff and looking after our employees is fundamental to our success," Mike affirms. "It is thanks to our people that we offer such a seamless experience to the clients. Ours is not necessarily a difficult business. It all comes down to providing the right level of service coupled with the right pricing. Having recognised that, we are constantly preoccupied with making sure that our people are well-versed, so when a customer rings up with a question, they can always answer it. This kind of attitude instils confidence in the clients themselves, too, as they know that if they place an order, it will be dealt with immediately and without any issues."
Executed to perfection and in unison, all these elements have led to the success story Precon Products has been in the past ten years. Formed only in 2008, the company projects a £35 million turnover in 2018, a spectacular growth for such a young business. More impressively still, this growth has been totally organic and was achieved largely due to the hard work going on in Precon Products' four depots, in Bury St Edmunds, Godalming, Rotherham, and Watford Village.
Strong growth
The company has also received a respectable amount of external recognition. In 2013, it entered 'The Sunday Times Fast Track 100' for the first time in its history and was also included on the '1000 Companies to Inspire Britain' list. The latter feat was repeated this year, when Precon Products was singled out for its strong growth in the past three years, in which it significantly outperformed its peers.
Since its formation, the business has been involved in some of the most prestigious projects in London, such as the building of The Shard, Crossrail, and the Battersea power station regeneration.
Gaining valuable experience at the highest level has then made Precon Products a more than relevant source of precious insight into current industry trends. "Truth being told, it is becoming a lot harder to get products delivered, especially in the London market," Mike observes. "The legislation keeps changing. For example, your trucks now have to be a lot newer and the cost to upgrade your fleet is astronomical. Similarly, you need to obtain a lot of different certifications from the local authorities, in order to operate in London, so it is definitely a challenging environment, but we have managed to overcome these difficulties, trying to stay ahead of the game and continue to deliver our products from A to B without interruption. As for other parts of the UK, because they have not got the same legislative requirements yet, it is much easier for us to operate in these areas."
Ambitious future plans
Attempting to address given challenges within the sector, Precon Products has taken a proactive approach to facilitating certain aspects of how materials are being delivered to the construction sites, especially where health and safety is concerned. "We are looking to launch a purpose-built vehicle into the market, hopefully, in the next six months. The safe loading and offloading of trucks is an ongoing theme in our industry, so we are collaborating with a manufacturer and a bodybuilder to put together an innovative vehicle that will be ahead of its time," Mike enthuses.
"In the meantime, we look forward to completing our new headquarters that is due to open in April or May next year. We have outgrown the space we currently occupy and the new head office will help us improve our efficiencies at every level. We are also close to opening new depots in the next year and a half. Given the projects we have undertaken and our ambition to recruit new people to help us generate more sales, the coming months promise to be particularly busy," he smiles. "All of these arrangements will play a key role as we move towards realising our objective to take the company's turnover to £50 million in the next two or three years."
Precon Products
Services: Construction products supply